Noodles & Company :: My Review. Checking out a new restaurant right here at Monmouth Mall in NJ! A great quick & tasty meal! 
I got such a fun surprise on Wednesday morning! I got an email inviting me to attend the Pre Opening VIP Dinner at the Monmouth Malls' Noodles & Company! VIP, who, me?!?! I immediately made arrangements for the boys to be watched so the hubby and I could attend. Before that email I'd actually never heard of Noodles & Company which made the invite and experience that much more exciting!
From the moment we walked in, I was impressed. The look of the restaurant is bright and welcoming. The staff greeted us with kind smiles, they were accommodating,  knowledgable & excited.
Noodles & Company serves soups, salads, sandwiches and of course noodles & pasta! I absolutely love the concept, this is what makes them different then other quick service food establishments… the menu is like a taste bud adventure around the world.  From a Mediterranean Flatbread, a Chinese Chicken Chop Salad, Thai Curry Soup, Steak Stroganoff to Pad Thai… Noodles & Company has got something for everyone!!!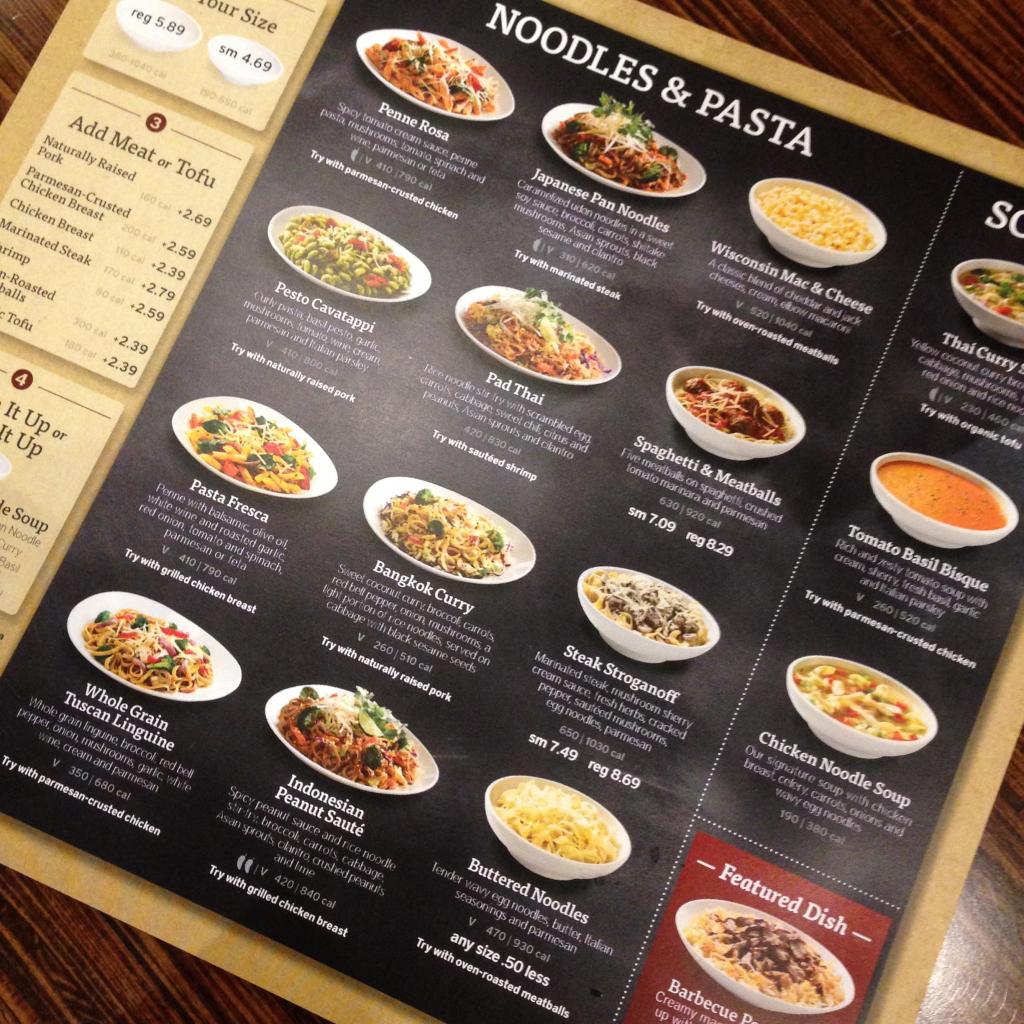 Ok, so the menu had me excited! Steve and I decided to go with their featured dish, the Barbecue Pork Mac and the Chicken Pad Thai. Can we guess which I chose and which the hubby chose heehee?!
Now typically quick service and a quality meal don't go together but Noodles & Company is different!!! Lets start with the Chicken Pad Thai… The noodles were cooked perfectly, the sauce delicious but not over powering, the veggies were fresh and crisp and that chicken, yup a real chicken breast! This was definitely a dish I'd go back for!!!
Then the BBQ Pork Mac, WOW!!! This is an indulgence right here, definitely a sharing dish. The mac and cheese was creamy, topped with even more shredded cheese, topped with fried onions and then super tender bbq pulled pork! I know, you are drooling right?!?! For sure my boys would love the plain mac and cheese thats also on the menu!
The food was delicious, the prices are great and you all have got to get there and give them a try!!
The location at the Monmouth Mall in Eatontown is just the second location in NJ but there many around the US. This location opened TODAY so if you are in the area, stop by!
Hope you enjoyed this one on Noodles & Company :: My Review.
***
GIVEAWAY TIME!!!!
The kind people at Noodles & Company would like to give one of my very lucky readers 4 FREE BOWLS of yummy goodness to be used at any of their many locations. The winner will be mailed the coupons for the free bowls.