Who says you can't have dessert for breakfast? Ok, this isn't exactly dessert but one bite of this Apple Pie Pancake Topping and you'll feel like you are enjoying a a piece of pie topped with homemade whipped cream! I don't know about where you live, but this morning in NJ its feeling a lot like Fall and that means apple picking season!! I love making the most out of local produce  and this simple topping is a great way to make use of some apples. 
I do have an itty bitty confession to make, those lovely light and fluffy pancakes, yup those are from a box mix. Sometimes on school mornings ya gotta just go with it. So no, today there weren't homemade pancakes but this Apple Pie Topping with fresh whipped cream will make it feel like a really special breakfast anyhow. My guys gobbled these up this morning!!
The apples are slowly cooked in a pan with a little butter, cinnamon and pure cane sugar just until tender. You can add a pinch of nutmeg too if you like it. I left it out just in case the boys weren't big fans. That whipped cream getting all melty on top of the apples… so delicious! Three ingredients and a few minutes of your time and you've got the most delicious whipped cream!
Apple Pie Pancake Topping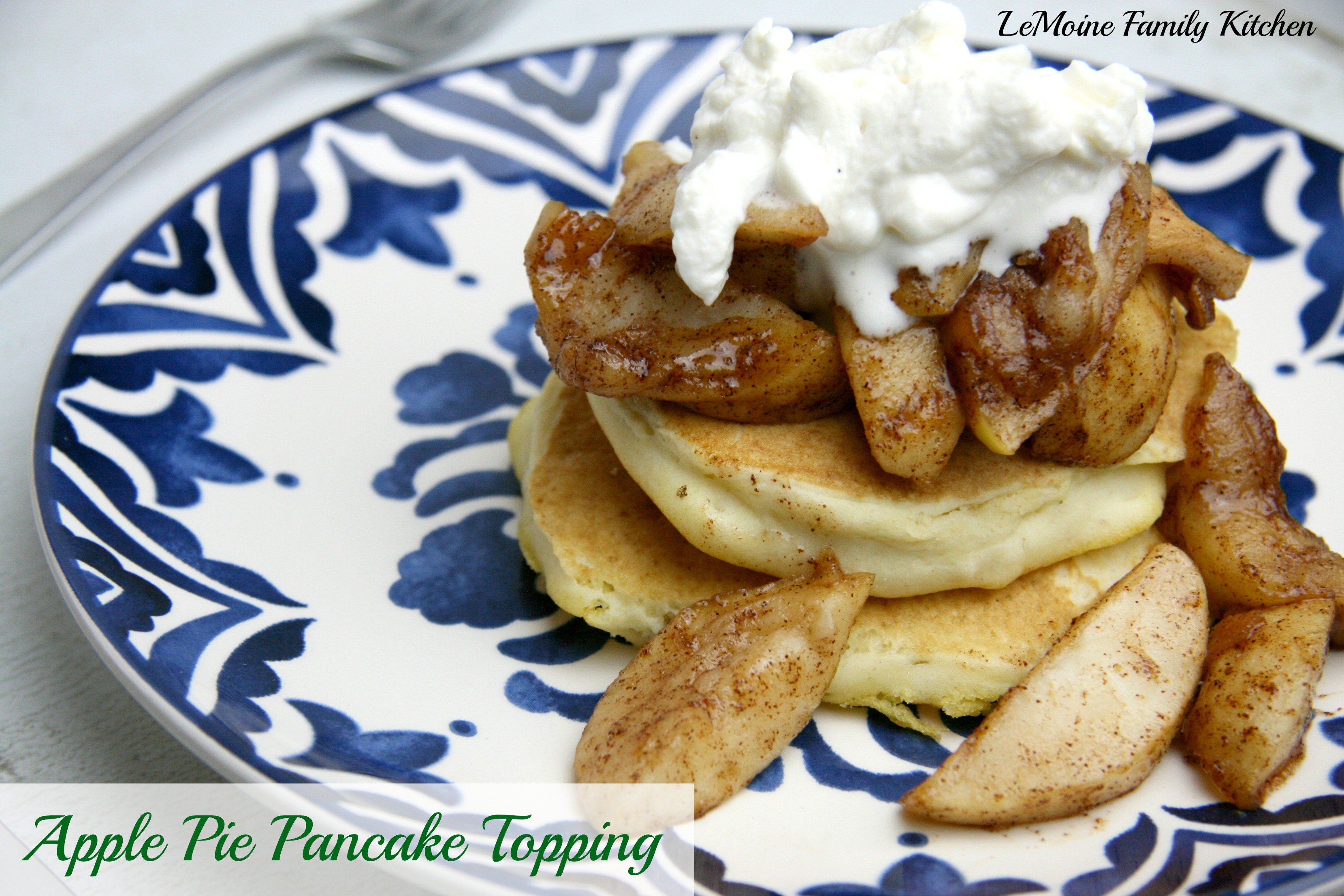 Ingredients
4-5 apples, peeled and sliced
2 Tbsp butter
2 Tbsp pure cane sugar
1 tsp cinnamon
1 cup heavy whipping cream
1/2 tsp vanilla
2 Tbsp powdered sugar
Instructions
Warm a pan over medium low heat.
Add in the butter, apples, cinnamon and cane sugar.
Cook for about 10 minutes until the apples are just slightly softened.
While the apples are cooking you can make the whipped cream. Add the cream, vanilla and powdered sugar. Using a hand mixer go ahead and mix until it forms soft peaks.
Top it all onto your pancakes!
https://www.lemoinefamilykitchen.com/2014/09/apple-pie-pancake-topping/
Related articles across the web