Next week is St. Patricks Day and I had all intentions of dedicating this week on the blog to creating and sharing Irish inspired dishes. Then the reality of packing our entire house in the next few weeks hit and my house is now overflowing with boxes and plastic bins. I have been slacking in the kitchen big time and thats why I am so incredibly thankful for the wonderful fellow food bloggers that are helping me out! I definitely didn't want to miss out on inspiring you with Irish eats and these friends have got plenty of awesome recipes to share with all of us on this St. Patricks Day Recipe Roundup!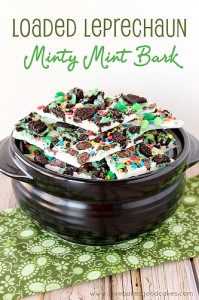 I am in love with this colorful and fun Loaded Leprechaun Minty Mint Bark  from Love Bakes Good Cakes.
***
You can't celebrate St. Pattys Day without a Guinness Beer. This Guinness Steak Pie is full of tender beef and veggies. Cooking With Curls has got me drooling with this one!
***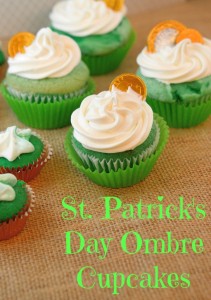 Satisfy your sweet tooth with these St. Patricks Day Ombre Cupcakes from Savory Experiments. How adorable are they!
***
Love Bakes Good Cakes does it again with these personal sized Irish Soda Muffins! Whats not to love here!
***
These are perfect for a party! St. Patricks Day Marshmallow Pops from Just Us Four.
***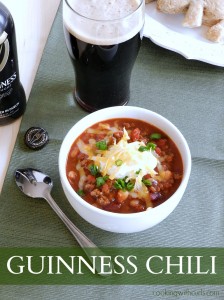 Beer take 2, Guinness Chili from Cooking With Curls will warm the soul and bring a smile to your face!
***
Looking for something that the kiddos and kiddos at heart will love? This St. Patricks Parfait from Coffee With Us 3 is so much fun!
***
I am really loving this twist on the classic, Corned Beef & Cabbage Casserole from Mom 4 real is great for a crowd and wonderfully hearty!
***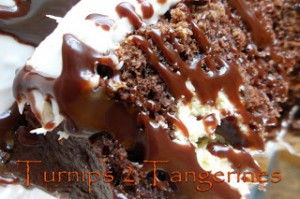 This Irish Cream Chocolate Sourdough Cake from Turnips 2 Tangerines is decedent! Perfect way to end your Irish eats inspired meal!
***
This Kiss of the Irish Coffee with Green Whipped Cream from Life Currants will certainly keep you warm and in my book, you can't go wrong when some Baileys Irish Cream is involved!
***
Potatoes and Irish eats go hand in hand so we just couldn't have a St. Pattys Day Roundup without this Irish Potato Soup from Life Currants.
***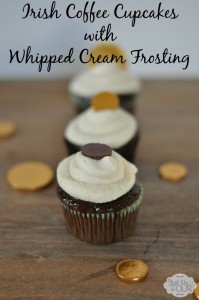 These Irish Coffee Cupcakes with Whipped Cream Frosting from Just Us Four look pretty perfect to me!!!
***
I love raisins and I love this Irish Brown Bread from Betty Cupcakes. I'd love to toast some up and a smear some sweet Irish butter on there for breakfast!
***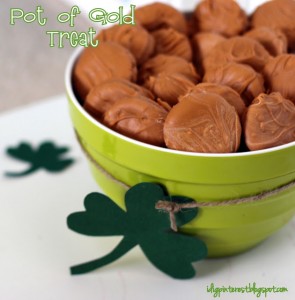 Just 3 ingredients in this Pot Of Gold Treats from I Dig Pinterest! Make a double batch, these are sure to disappear fast!
***
Can't celebrate St. Patricks Day without some Irish Shepherds Pie! Great recipe from Little Family Adventure.
***
Little bites of sweet heaven! These St. Patty's Cream Cheese Brownie Bites are the perfect addition to our party!
***
Another one for the dessert table! Blushing Leprechaun Cookies from For What Its Worth.
***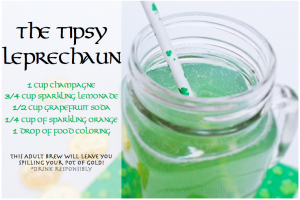 You will certainly be feeling good after one of these Tipsy Leprechaun Cocktails from Our Mini Family.
***
You can never have too much Irish Soda Bread! How beautiful is this one from Sunny Soirees!
~WISHING YOU AND YOURS A VERY HAPPY ST. PATRICKS DAY~