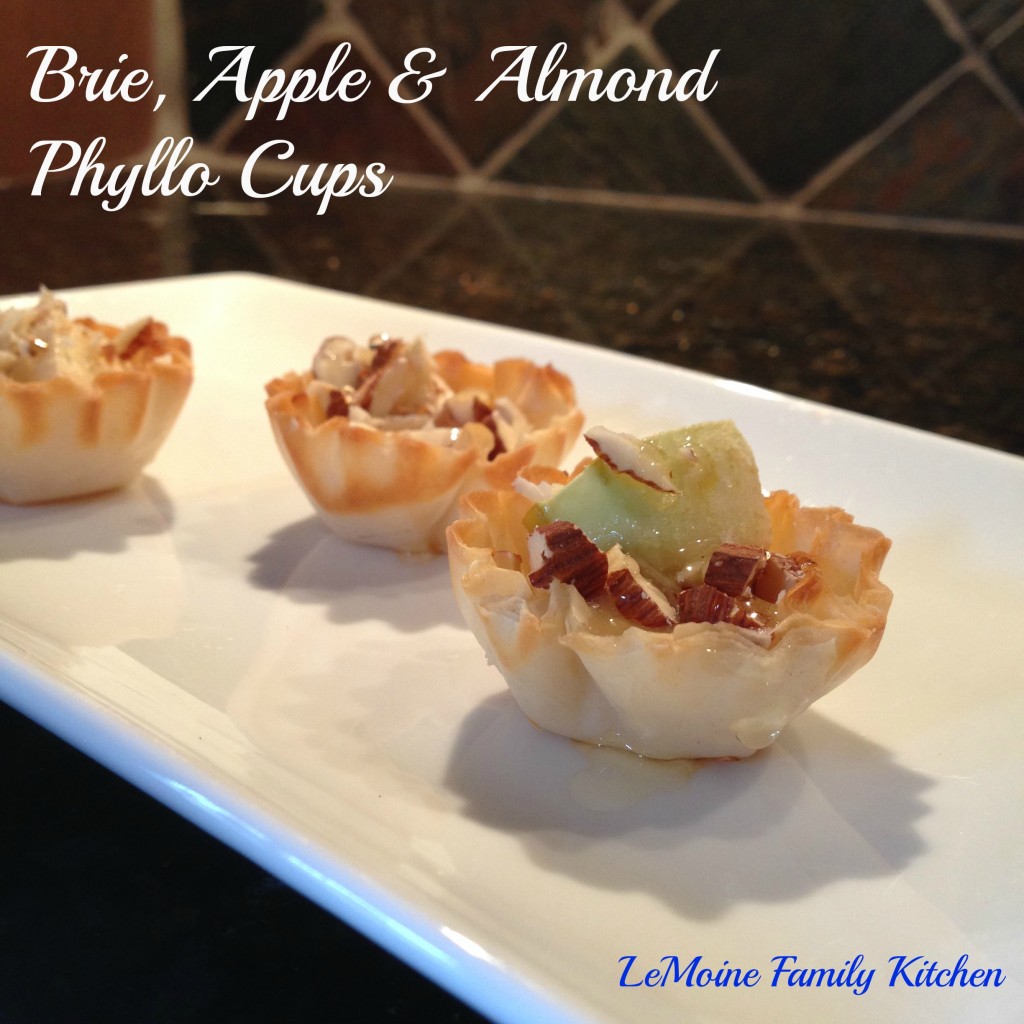 Good afternoon friends! How was everyones weekend? We had another busy weekend; a fun packed family wedding, more house packing and then we celebrated our little guys 3rd birthday with the family. These bite sized appetizers were a big hit and they take no time to come together! Brie, Apple & and Almond Phyllo Cups with a drizzle of honey hit on not only a great combo of flavors but of textures too! Creamy brie paired with sweet apple, crunch of the almonds and that drizzle of honey at the end just puts it over the top delicious!! 
When it comes to making appetizers you've got to keep it simple! Making numerous appetizers can take a decent amount of time because each app requires different ingredients and its own prep time.  If you keep the concept and ingredients simple you will find that you can get a ton of great dishes out in no time at all! For these phyllo cups, you can really customize to your taste. Another great combo for these would be a blue cheese, pear, the almonds and honey. A little sweeter version, you can do brie, an apricot jam and shopped almonds (yes, I really love almonds).
Brie, Apple & Almond Phyllo Cups
Ingredients
pre made phyllo cups
brie, small dice
apple, peeled, small dice
almonds, rough chop
honey
Instructions
Preheat your oven to 350 degrees.
Place the phyllo cups onto a parchment lined baking sheet. Place a piece of brie and apple into each cup.
Bake for about 6-8 minutes, until golden and the brie is all gooey and melted.
Top the cups with some chopped almonds and a drizzle of honey.