I really don't know what it is but I am really excited for the holidays this year. Last year there was just so much sadness between hurricane Sandy and family loss, I want this year to be different. The boys are one year older and it seems that they are even more excited too. Jack, the 4 year old, is itching to decorate for Christmas but the deal is we are waiting until the day after Thanksgiving.  This Root Vegetable Gratin would make a really fantastic side dish for Thanksgiving! A combination of potatoes, carrots, parsnips, turnips and onion. What makes this dish incredibly flavorful? The mixture of light cream, fontinella cheese and herbes de provence. Roasted until bubbly and browned and you've got a great vegetable dish!
Root Vegetable Gratin
serves 6
3 parsnips, peeled
3 carrots, peeled
2 turnips, peeled
2 potatoes, peeled
1 onion
10 oz fontinella cheese, shredded
1 cup light cream
1/2 cup vegetable broth or water
1 heaping Tbsp herbes de provence
salt & pepper
Preheat oven to 425 degrees.
Slice all the veggies on a mandolin or by hand, keeping the thickness consistent to ensure even cooking.
In a nice big mixing bowl stir together the light cream, broth or water, fontinella cheese, herbes de provence and salt and pepper.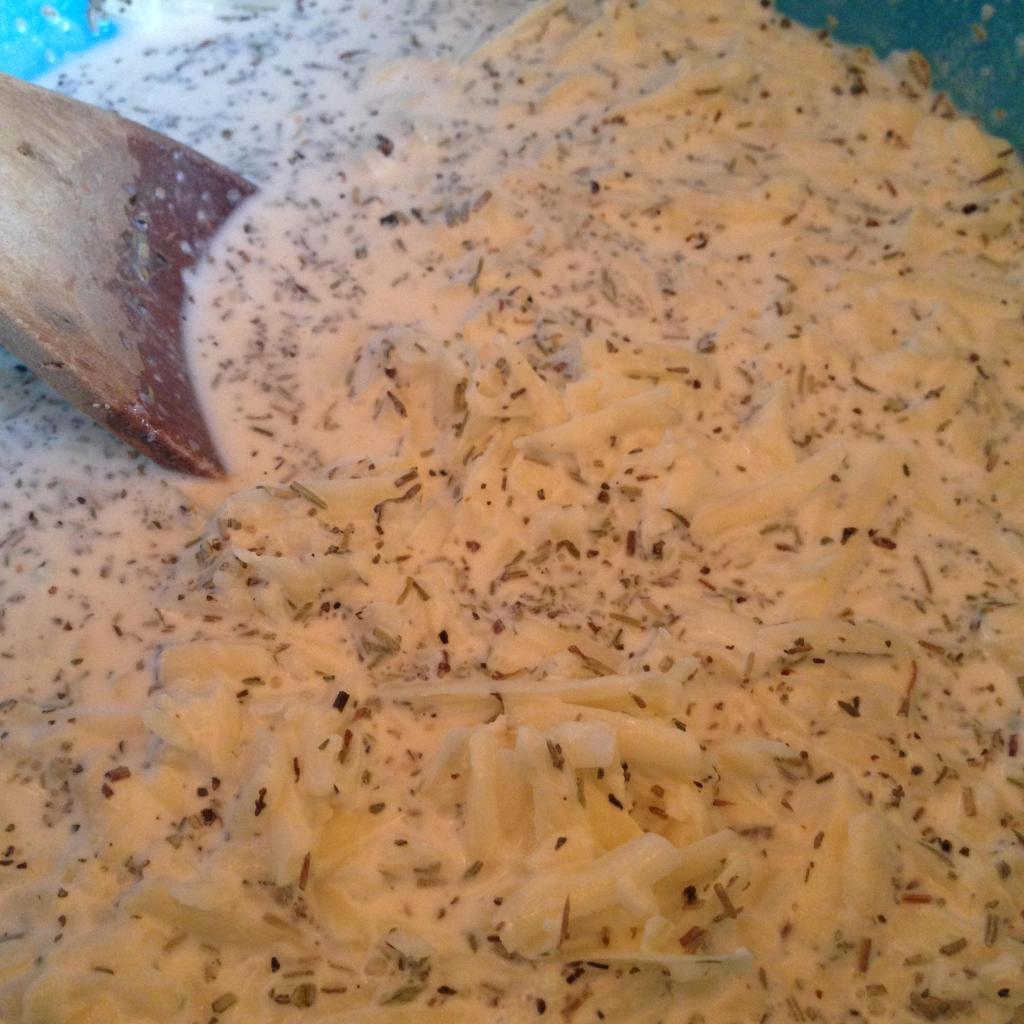 Toss the sliced vegetables into the mixture coating everything evenly.
Pour into a large baking dish and cover with aluminum foil. Roast covered for about 35-40 minutes then uncovered for another 35-40 minutes. The liquid will have been absorbed and the top nicely browned.
HAPPY EATS!!!
*this is my original recipe*