A sweet treat or breakfast made a little healthier. These Whole Wheat Crepes with Apple Filling are so tasty and an easy way to make crepes a little healthier. 
I love that with the healthy lifestyle program I have been following that it is totally OK to have a not so healthy meal here and there. Lets be honest, I will never give up anything when it comes to foods I love but I have definitely learned that by making better choices most of the time, I feel and look healthier.
So crepes, I am a HUGE lover of crepes! Sweet or savory they are a fantastic and versatile meal! Crepes may sound fancy but really there isn't much to them, they are a very thin pancake. The key is in cooking them. Having a very very good non stick pan (I really love the
non stick ceramic pans
for stuff like this). A spritz of non stick butter spray is also helpful. These Whole Wheat Crepes with Apple Filling have a great simple apple filling, making these the perfect weekend breakfast for the Fall.
Whole Wheat Crepes with Apple Filling
makes about 8-10 crepes
For the Filling:
1 Tbsp butter
4 apples, peeled and small dice
2 Tbsp light brown sugar
1/4 cup water
2 tsp cinnamon
For the Crepes:
1/2 cup whole wheat flour
1/4 cup all purpose flour
3 egg whites, lightly beaten
1/8 tsp salt
1 Tbsp powdered sugar
1 cup reduced fat milk
Start with the filling. In a large sauté pan, over medium low heat, add in the butter, apples, brown sugar, water and cinnamon. Cook until the apples are softened and the liquid has thickened up a bit.
Once the apples are underway we can go ahead and make the crepes. To a bowl add all the ingredients for the crepes. Whisk until well combined.
Heat your non stick pan over medium low heat. Give a little spritz of non stick spray to the pan. With one hand hold the pan by the handle just above the flame. With the other hand pour a ladle of the batter to the center of the pan. Immediately begin to rotate your wrist to spread the batter out in the pan. Don't worry if the shape isn't perfect, its more about getting it thin and relatively even. Cook for a couple minutes per side, until  lightly golden.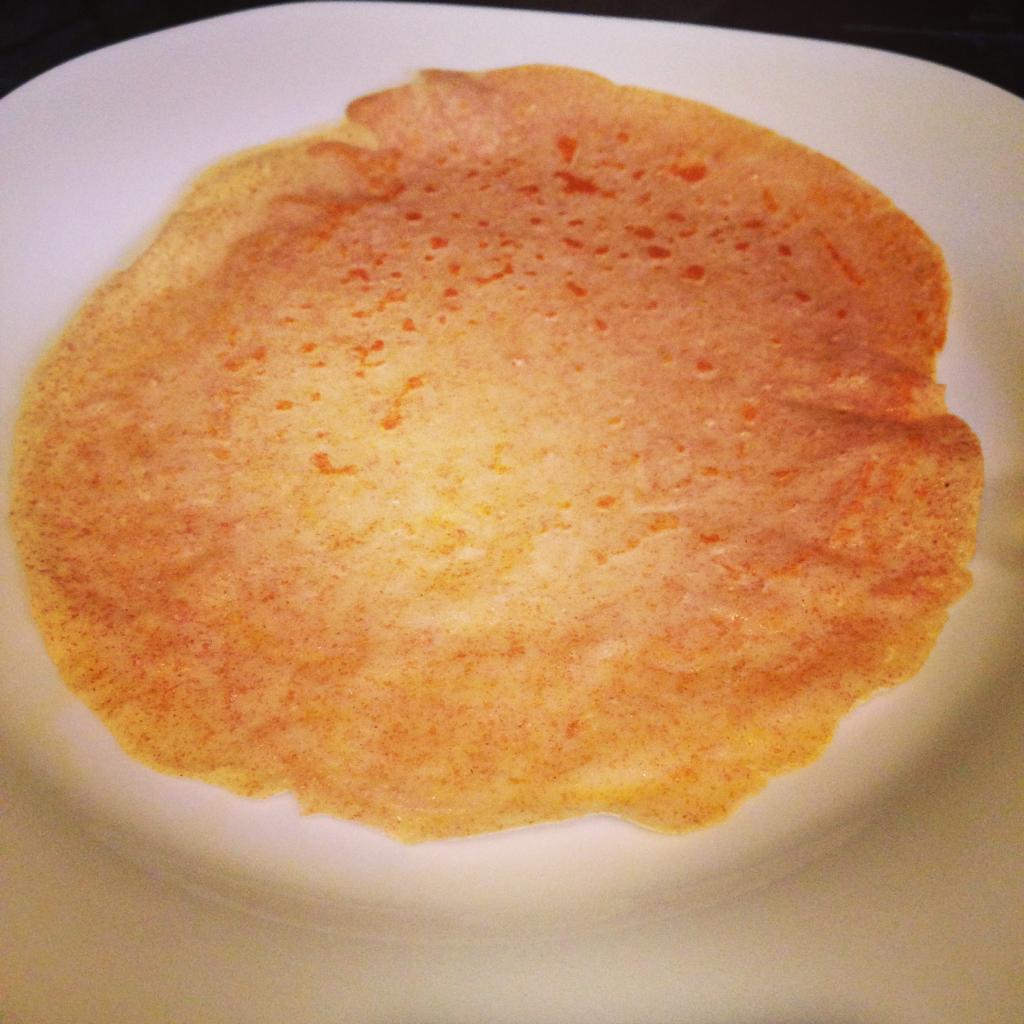 Add some of the apple filling to the crepe and roll it up. You can finish off with some whipped cream or powdered sugar. My other favorite crepe filling is Nutella, and well, that what the boys chose as their filling. You can do peanut butter and banana too, so good!
HAPPY EATS!!!