Eggplant Parmesan, an Italian classic. Every family has their own recipe, heck my family has two very different versions. My Nonnas from Calabria and she makes hers without bread crumb and includes potatoes. My Grandma from Lipari is closer to this one.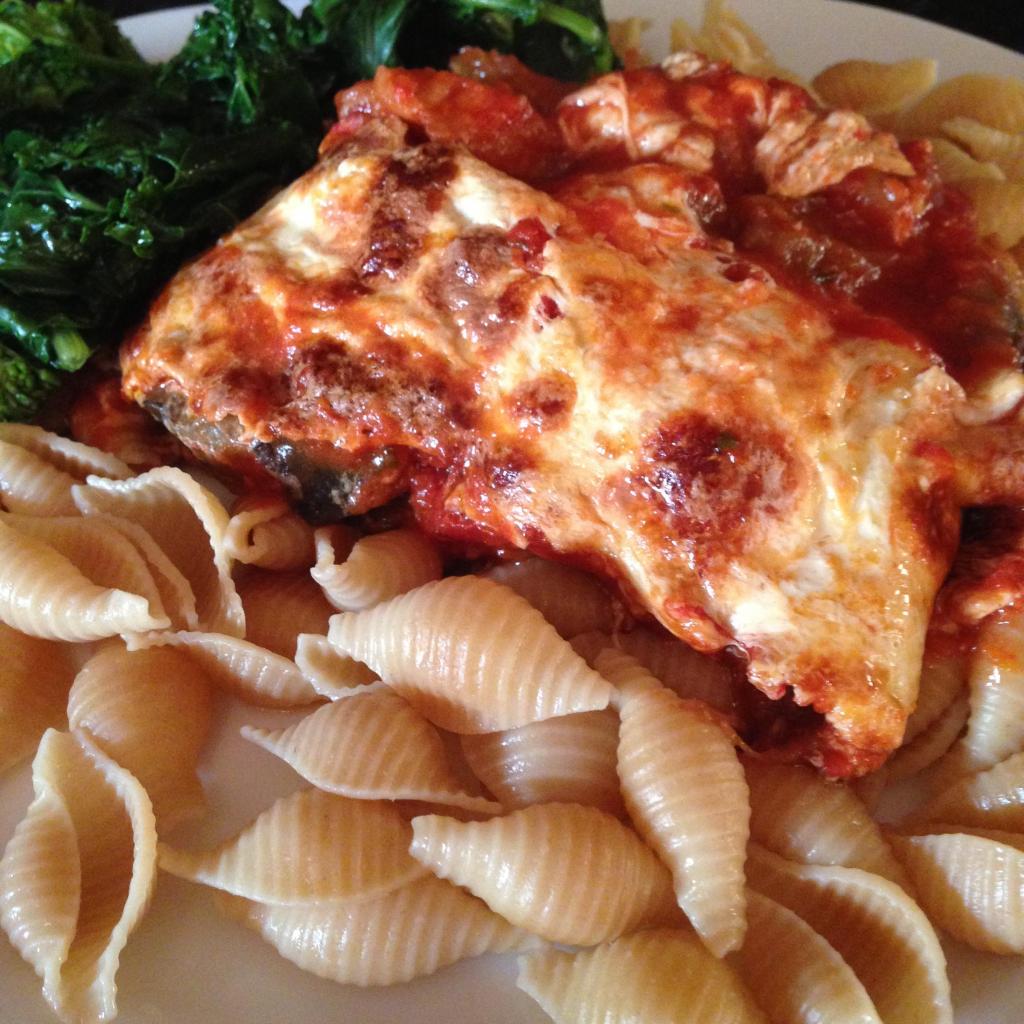 No worries, my kitchen did not burn down! Maybe when you read the title of the post you thought, hmmm, what was she cooking that almost set fire… well let me tell you, I was not even in the kitchen.
So heres how it starts, a week and a half ago all but one of my burners decided to not light anymore. Can we say, big pain in the butt to have to light a wooden skewer to get the burners going. On Sunday I tell Steve he needs to try to figure out what the heck was going on and to get this thing fixed. Well, fixed is definitely not where we are!
This is where we are at with the stove situation…
What the heck happened? Well Steve was trying to see where the issue was and voila, smoke starts coming out one of the opening where the knobs go. We stop the smoke, open her up and there it is, a very melted part! So not only are my burners not working, I am now waiting "patiently" for the part to come in so my baby can be reassembled! CANNOT WAIT!
Cooking has been interesting to say the least, especially since I have a fridge full because I went grocery shopping just hours before the "incident". Monday morning rolled around and I needed to figure out how I was going to make eggplant parm with no stove…
If you can't cook sauce on the stove, then whip out your slow cooker.
Traditionally the eggplant component is breaded and fried… well to keep things on a healthier note, I whipped out the panini press and grilled my eggplant rounds.
Layer up the sauce, eggplant, sliced mozzarella and grated pecorino then baked in a 375 degree oven for 35-45 minutes until bubbly and golden.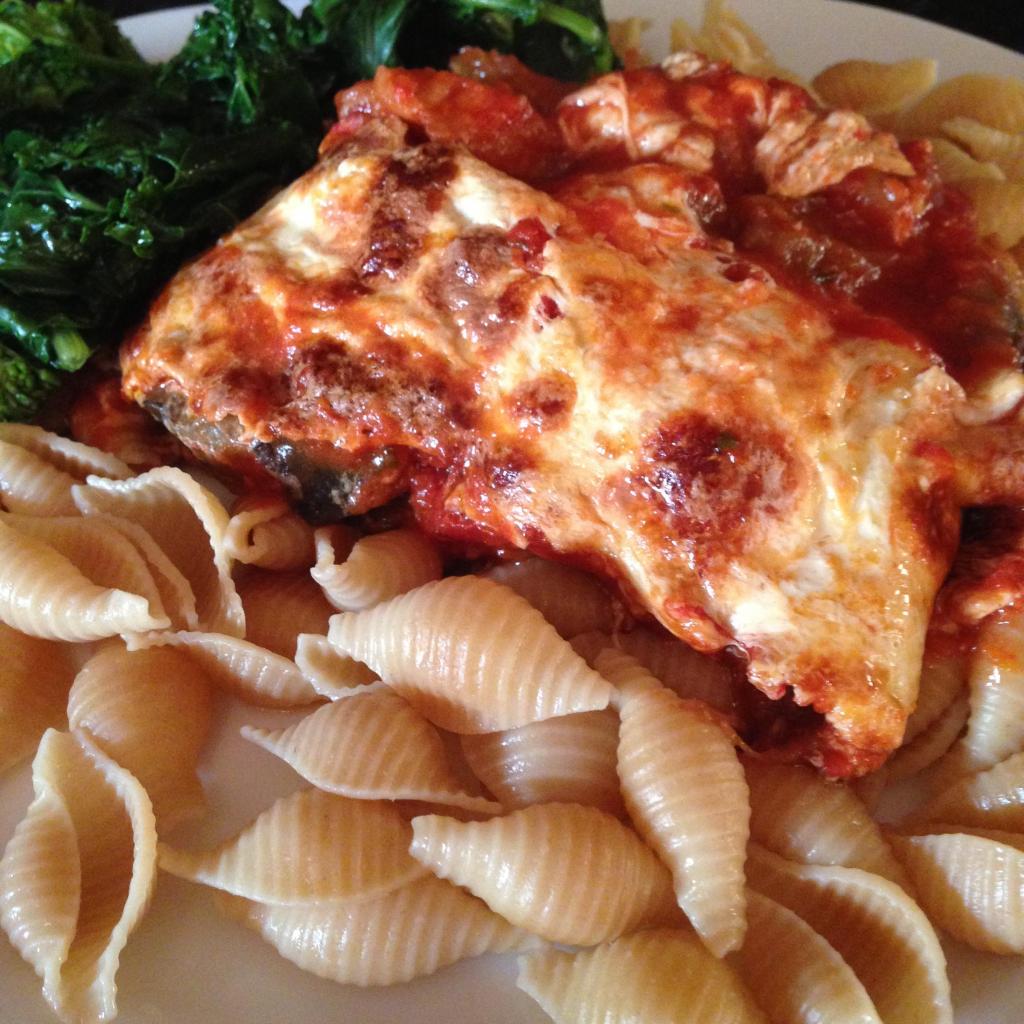 How'd I make pasta? Sad to say but had to use the microwave to heat some water then cook the pasta… hey it worked for the situation!
So moral of the story…. be creative, think outside the box and you'll figure something out. And hey, i'm making lots of use out of my electric appliances!
HAPPY EATS!!!