The hubby and I are currently on our second 24 Day Challenge so that means, eating as clean as possible. Once in a while I get this urge to bake something but I wanted it to be something I could eat and not feel guilty about. I know, you are thinking no baked anything that is good for you can taste good… wrong! 
I was very happy with how this came out, heck it even passed my hubbys taste test, who by the way told me it was going to suck because it was a healthier banana bread. I WIN! Whole wheat flour replaces white flour, minimal butter, organic yogurt to keep it moist and organic honey to add some sweetness, yup no granulated sugar. The taste & texture really is wonderful!  
Good For You Banana Cake

3 large or 4 small very ripe bananas, mashed
2 Tbsp butter, softened
6 Tbsp organic honey
1 egg
6 oz organic low fat vanilla yogurt
1 tsp vanilla
2 cups whole wheat flour
2 tsp baking powder
2 tsp baking soda
1/4 tsp salt
2 Tbsp cinnamon
a bit of powdered sugar to garnish
Preheat oven to 350 degrees.
Using a hand mixer, blend together the banana, butter, honey, egg, yogurt and vanilla until well combined.
In a small bowl mix together the dry ingredients. Slowly mix the the dry ingredients into the wet until just combined. Do not over mix.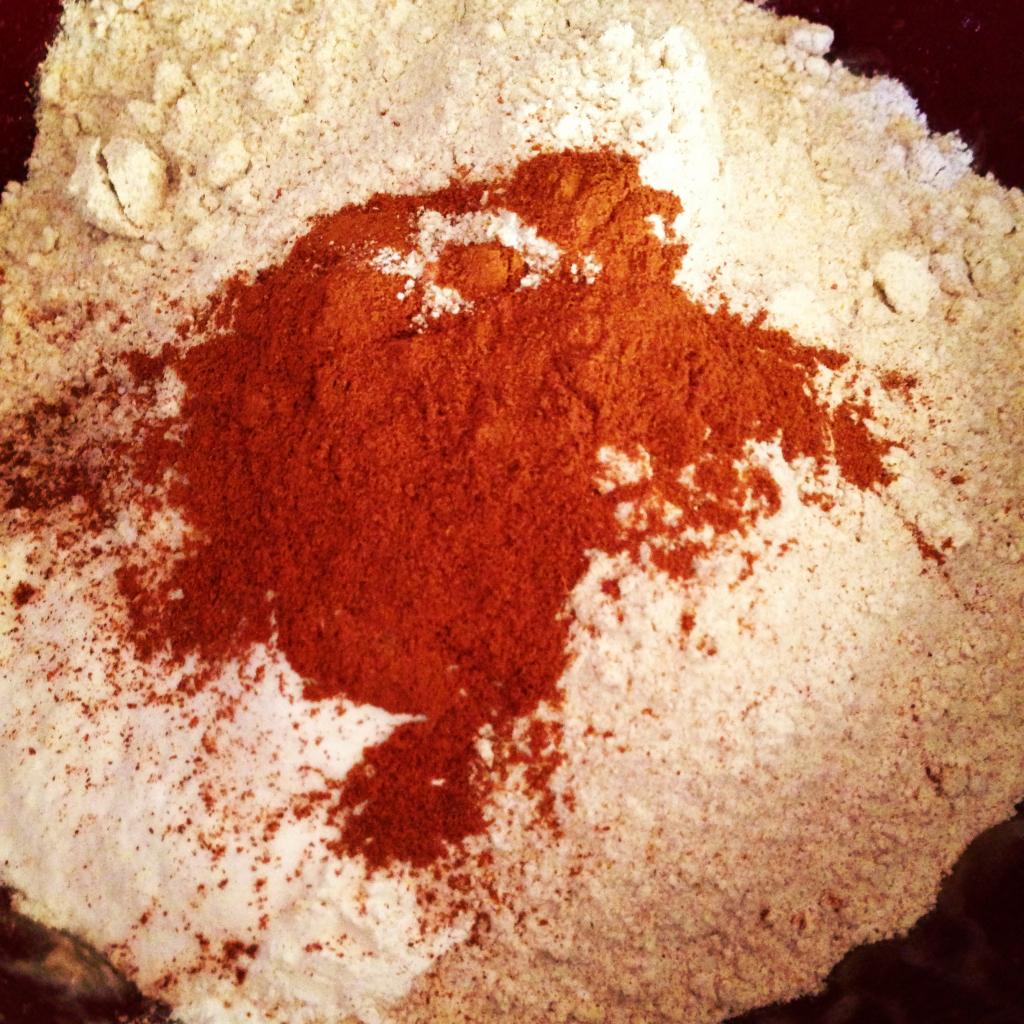 Spray a bundt pan with non stick spray and add the mixture into the pan and spread relatively evenly. Bake for approx 22-25 minutes, until a toothpick comes out clean. 
Sprinkle a little dusting of powdered sugar onto the cake once cooled.
HAPPY EATS!!!
*this is my original recipe**