I don't know about you, but here in NJ it is going to be a gloomy rainy few days… perfect for bumming around in sweats and to warm up with some delicious soup!
***
I have no idea why they charge extra for subbing French Onion Soup in for something else at restaurants. There is really nothing to  it, it really is such an easy and delicious soup to make! Theres broth, onions, a bread element and cheese, thats about it! While I prefer
beef broth
for the flavor you can use vegetable broth to make it vegetarian.  For the bread I use crisp croutons! They are flavorful and personally I think its easier to eat rather then trying to break apart a big slice of bread.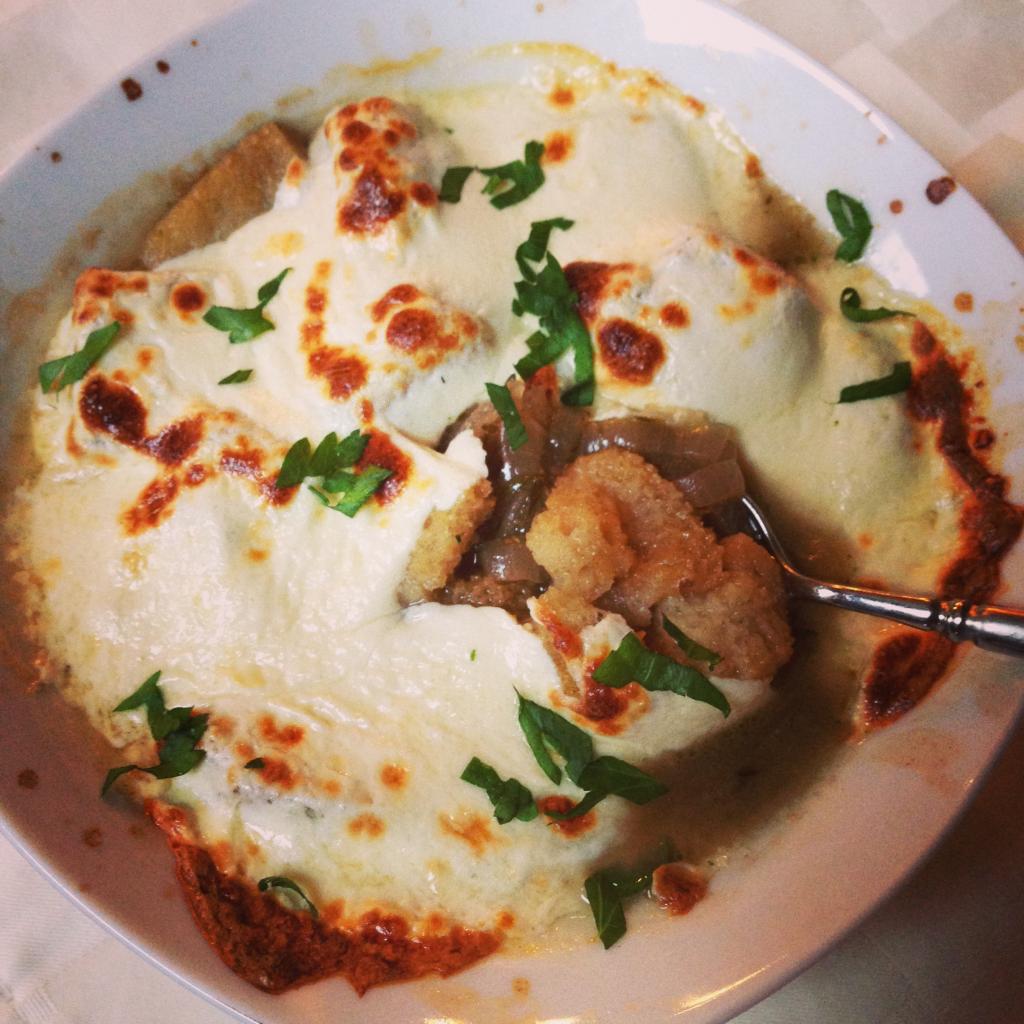 French Onion Soup
serves 4
1 large onion or 2 medium, cut in half & sliced
2 tsp dried thyme
8 cups beef broth
garlic & herb croutons
8 oz fresh mozzarella
fresh parsley for garnish
1 Tbsp olive oil
salt & pepper
In a large saute pan, over medium low heat, add in the olive oil, onions, thyme, salt and pepper. Cook for about 8 minutes until the onions are softened. You are not looking to brown the onions here.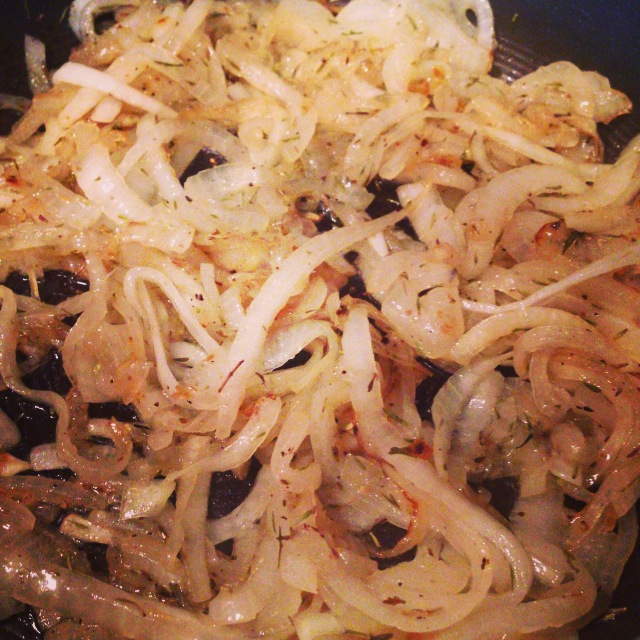 Add in the broth and simmer for 10-15 minutes.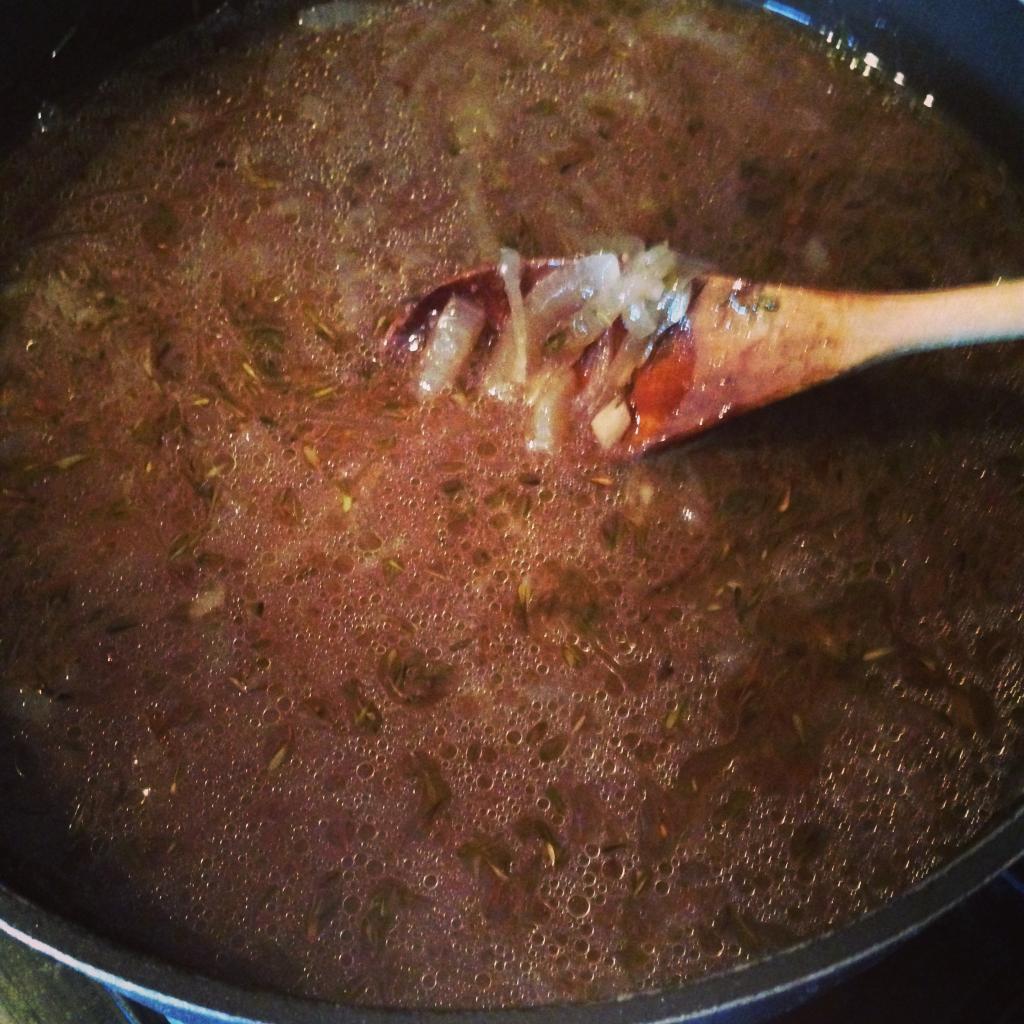 Add the soup into oven safe bowls. Throw on some croutons and top with thin slices of the cheese. Place onto a baking sheet to easily move them. Place under the broiler until the cheese is melted and golden. Garnish with some fresh chopped parsley.
HAPPY EATS!!!!
*this is my original recipe*