GO NOW AND ENTER MY GIVEAWAY… JUST A DAY & A HALF LEFT! YOU CAN GET EXTRA ENTRIES BY TWEETING ONCE A DAY! BEAUTIFUL KITCHEN TOWEL & BAMBOO UTENSIL SET IS UP FOR GRABS NOW! 
***********
I mean honestly, this doesn't really get any easier! Slow cooker, 3 ingredients, 5 hours. Its amazing all the variety in the grocery stores you can find! I found a chicken kielbasa, we're talking a ton less calories and fat (granted there is still a considerable amount of salt, so once in a while sort of thing for me)! This kielbasa didn't lack any of the flavor, the potatoes are tender and the sauerkraut mellows out nicely. Nothing fancy about this but a good go to simple meal! Serve with some roasted carrots or a salad and you are good to go!
Slow Cooker Kielbasa, Sauerkraut & Potatoes
serves 3
1 link of chicken kielbasa
2 russet potatoes, peeled and cut into wedges
1 cup Sauerkraut, drained
1/4 cup water
Place the potatoes, sauerkraut, kielbasa and water into the slow cooker. Season with pepper. Set for 5 hours, stirring around just a couple times. And that is it my friends!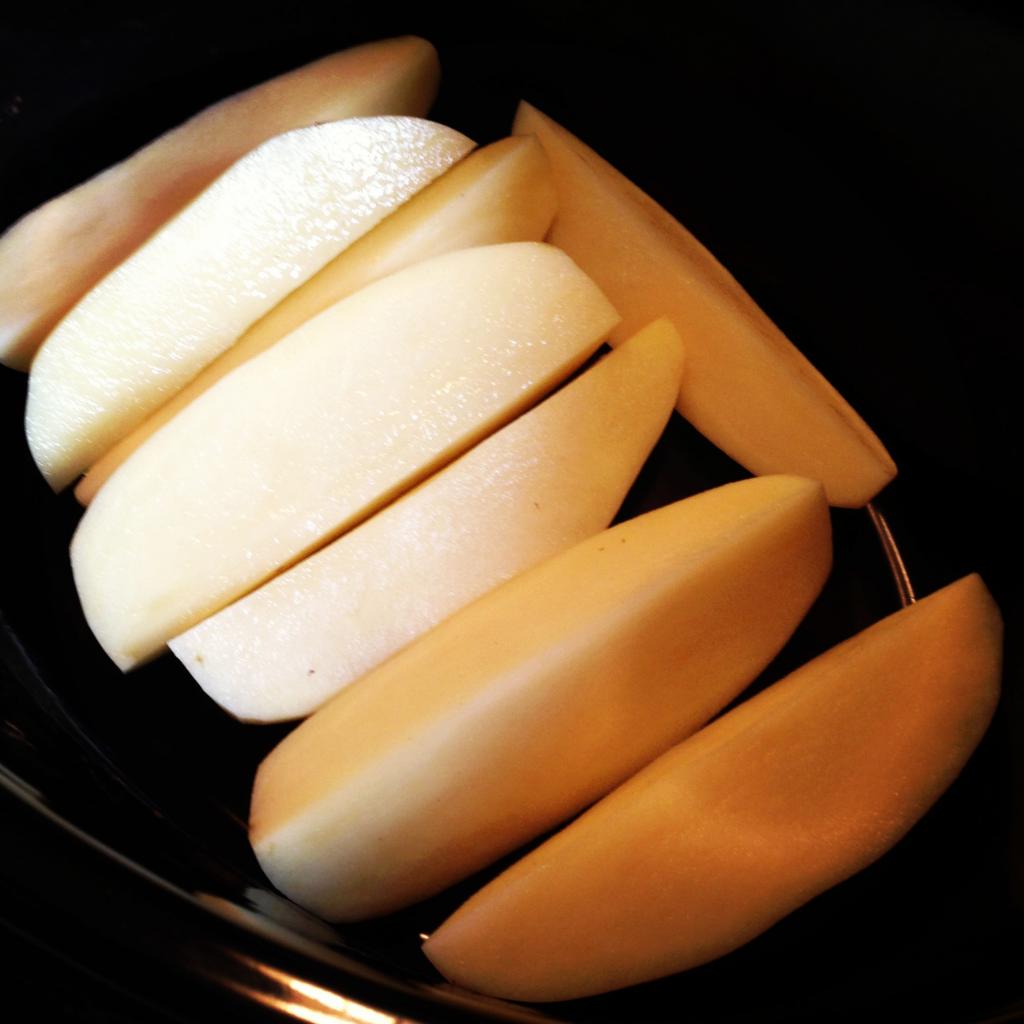 HAPPY EATS!!!