Happy Friday!!!
I am a lover of the traditional buffalo wing but variety is the spice of life and these dry rubbed wings have got some spice! I threw together this dry rub and was very happy with the results. I love that its a combination of sweet, salt and spicy with a wonderful balance. I cooked these in the oven until golden, crisp and perfectly juicy. No need to fry these beauties! 
Sweet & Spicy Wings

1- 1 1/2 lbs chicken wingettes
2 Tbsp brown sugar
1 Tbsp salt
1 Tbsp garlic powder
2 tsp sweet paprika
1 tsp oregano
1 tsp ground mustard
1/4- 1/2 tsp cayenne pepper
Preheat your oven to 425 degrees.
Add all the spices and dried herbs into a big plastic zip baggie. Mix them until well combined then toss in the chicken. Close up the bag and massage the rub into the chicken.
Refrigerate for 2-3 hours to allow the flavors to soak in. Place on a lined baking sheet and cook for approx 25-30 minutes on a shelf in the center of the oven. There is sugar in the rub so if its too close to the bottom or top it could burn.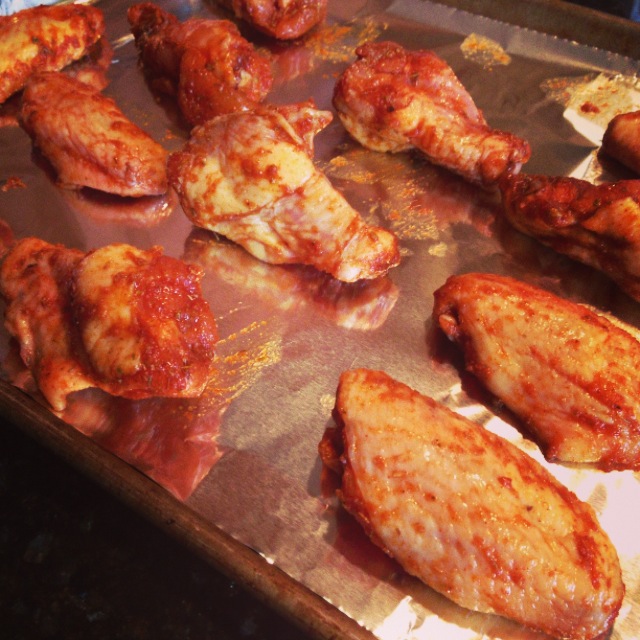 HAPPY EATS!!!
*this is my original recipe*