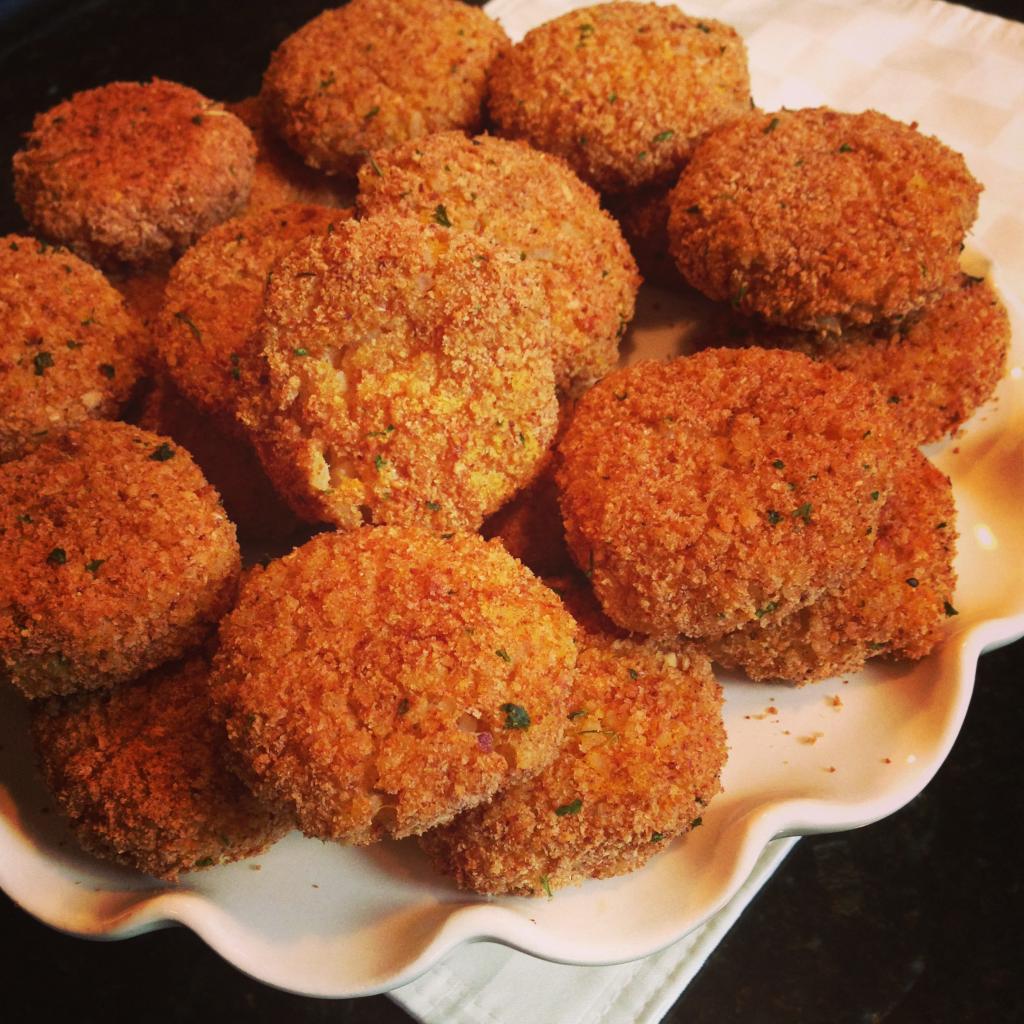 Risotto is one of those restaurant dishes that sounds fancy but lets be honest, its rice. Risotto is much more about the technique, getting a creamy but not mush texture and nice flavor. This dish gives you much more wiggle room and is much simpler to make. What I absolutely love about these is the mild sweetness from the butternut squash, a touch of cinnamon and the plump arborio rice. I give them a light breading with whole wheat bread crumbs and then they are baked in the oven until crisp and a beautiful golden color. 
Butternut Squash Risotto Cakes
makes approx 20-24
1 1/2 cups arborio (risotto) rice, uncooked
1 lb butterbut squash, medium dice
2 tsp cinnamon
2 tsp salt
1 tsp pepper
seasoned whole wheat bread crumbs for coating
Cook the rice in a pot of salted boiling water until tender and cooked through. Drain.
Cook the butternut squash the same way.
In a bowl mash together the squash, cinnamon, salt and pepper. Stir in the rice, cover with plastic wrap and cool completely in the fridge. This makes it much easier to form into the cakes.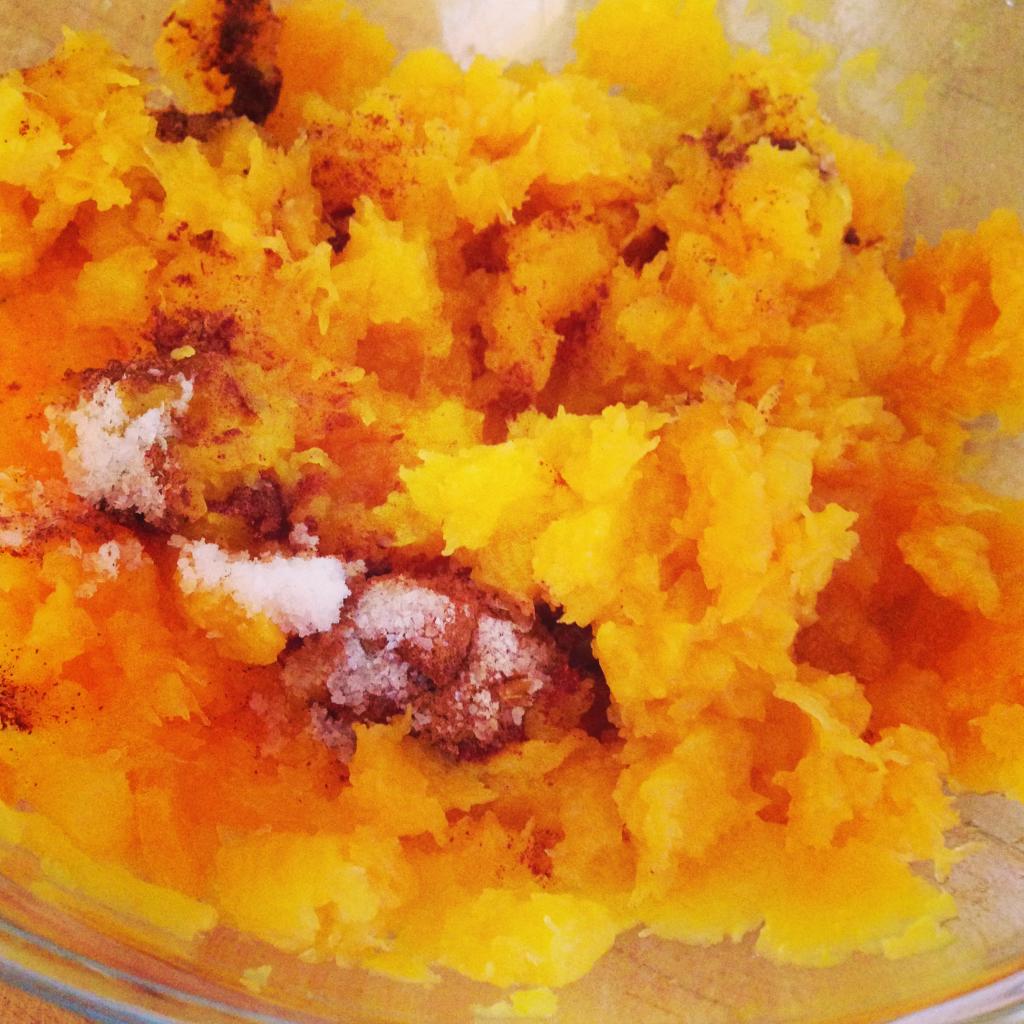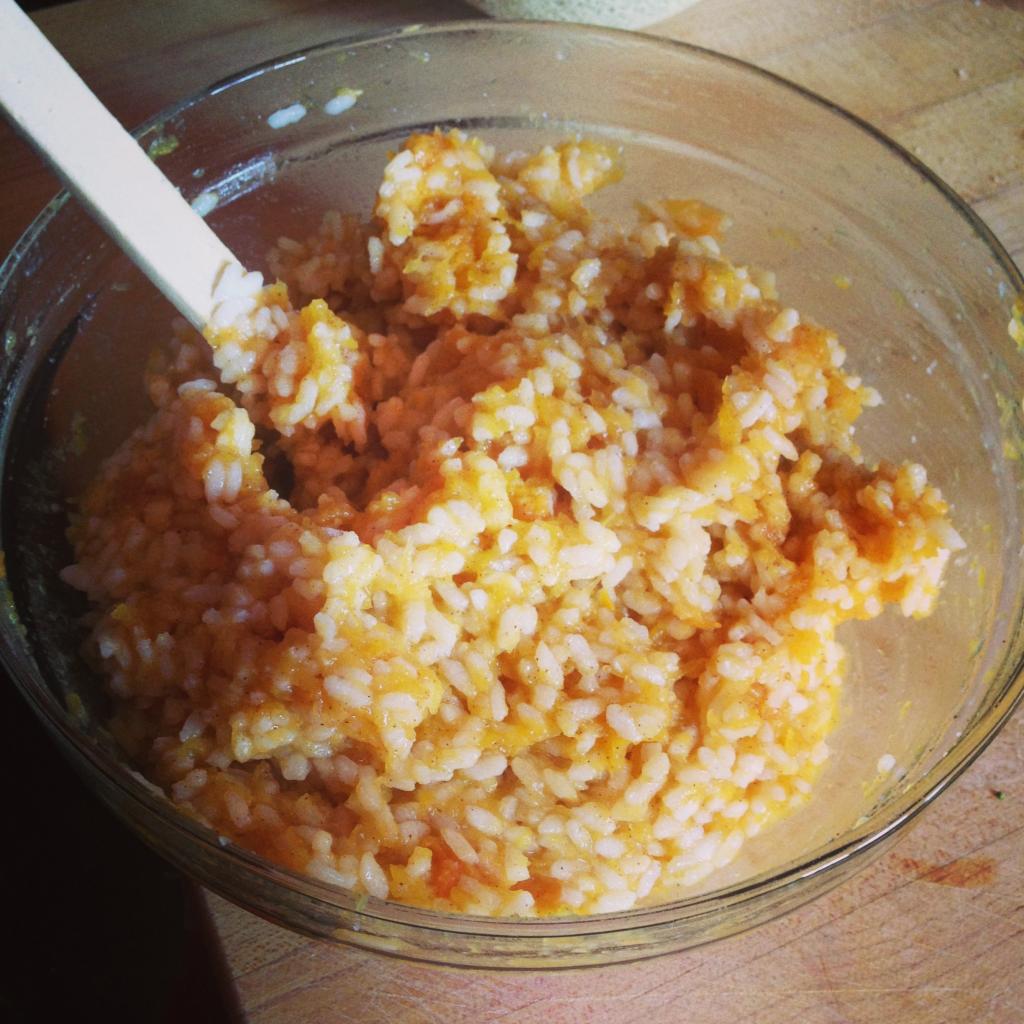 I used a cookie scoop to keep them all relatively equal in size. Form into a cake the size of a cupped palm. Coat lightly in the seasoned bread crumbs. Place on a line baking sheet, spray lightly with olive oil. Bake for 25-30 minutes at 385 degrees.
HAPPY EATS!!!
*this is my original recipe*