After yet another busy weekend, filled with Jacks last soccer game of the season, family fun beach time & a very fun 4th birthday party…well dinner last night was an impromptu one. Heres a little peek at the festivities! While straightening up the house, hubs asked if I wanted to just order something for dinner and while that would have been the easier route I knew I had a fridge full of good stuff. So it was one of those open the fridge & pantry and see what we could throw together kind of meals.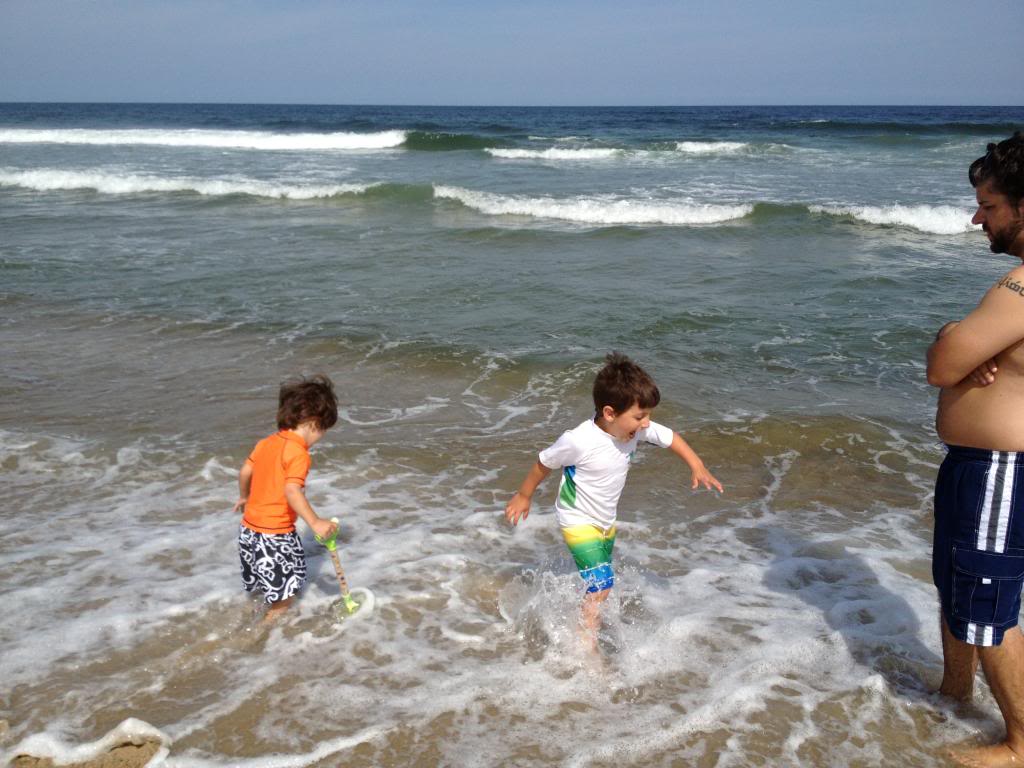 Paninis, or pressed sandwiches, are a fantastic go to meal. You can throw together any number of ingredients between some bread, press it to perfect crispness and it will likely be fabulous! I'm going to go ahead and say that this one was a winner as well! I'm on day 15 of the 24 Day Challenge so still sticking to eating as clean as possible, this one is pretty close. Low sodium turkey, baby spinach, a couple thin slices of mozzarella and a wonderful sun dried tomato spread all pressed between a multigrain sandwich thin.
Turkey, Spinach, Mozzarella & Sun Dried Tomato Panini 
serves 2
2 multigrain sandwich thins
6 slices low sodium turkey
2 handfuls baby spinach
4 thin slices mozzarella (fresh if you have)
6 halves marinated sun dried tomatoes
2 garlic cloves
small handful parsley
1 Tbsp marinating liquid from tomatoes
In a small food processor add the sun dried tomatoes, the marinating liquid, garlic and parsley. Pulse until finely chopped.
Smear the sun dried tomato spread on the bottom half of the bread. Top with the baby spinach, turkey and cheese then top with the other half of the bread.
Place onto a heated panini press and cook until the bread is nice and crisp and the cheese has melted.
HAPPY EATS!!!!