First off I have to admit that i'm a big dope! I totally missed LeMoine Family Kitchens 1 year anniversary! I could have sworn my very first post was 7/11/12… well looked today and it was 6/11/12, so close! I want to give you all a huge thank you for reading along, leaving comments & for sharing these meals with your families! I am beyond grateful for your kindness and loyalty! I could never have imagined this blog growing to where i'm at today and thats all because of my fabulous readers!!! I'm so thankful for each and everyone of the over 85,000 page views so far! Thank you, thank you!
Now, onto why you are visiting the blog… todays recipe! This one is great!!! Very budget friendly and very delicious!!! A fritatta is not a difficult thing to make so don't be fooled by the fancy sounding name! If you aren't a fan of the veggies I use here, no worries, sub out for your favorites!!
I used sweet potato, zucchini and yellow squash here. It is very simply seasoned with thyme, salt and pepper. The method I prefer is to start it stovetop and finish it off in the oven. This recipe fed the four of us, yes my boys, especially the 4 year old devoured this!!! Serve with a mixed green salad for a wonderfully light and delicious clean meal!
Squash & Sweet Potato Fritatta 
serves 410 eggs
1/2 cup fat free milk
1 sweet potato, peeled & small dice
1 zucchini, small dice
1 yellow squash, small dice
1 cup part skim shredded mozzarella
1 Tbsp dried thyme
salt & pepper
Preheat oven to 400 degrees.
In an oven proof sauté pan, over medium heat, give a little spray of olive oil and add the potato. Cook until slightly softened then add the zucchini and squash. Season with salt and pepper. Allow to cook for several more minutes until the squashes are lightly golden and softened.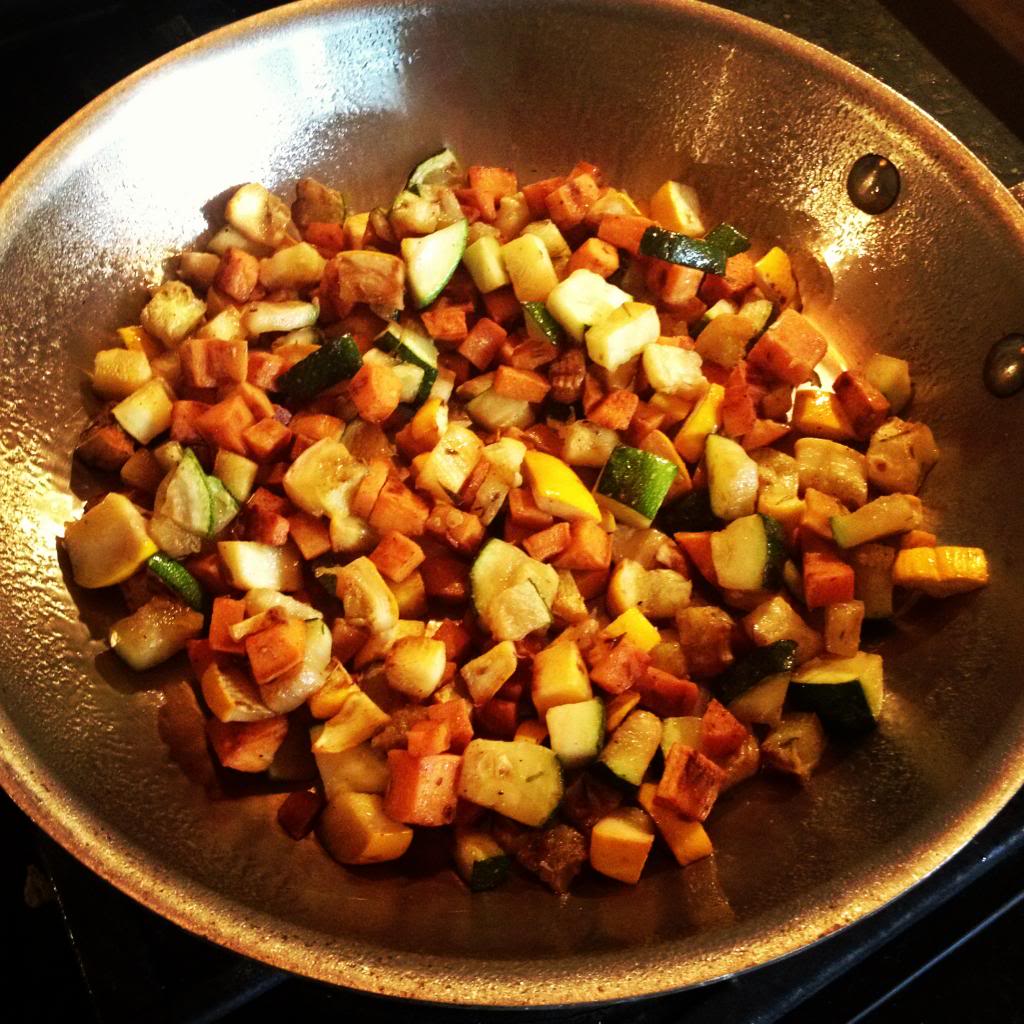 In a small bowl whisk together the eggs, milk, thyme and a little more salt and pepper. Lower the heat to medium low, give one more spray to the pan/veggies with olive oil (organic spray if you can find) and pour the egg mixture into the pan. Cook for 8-10 minutes.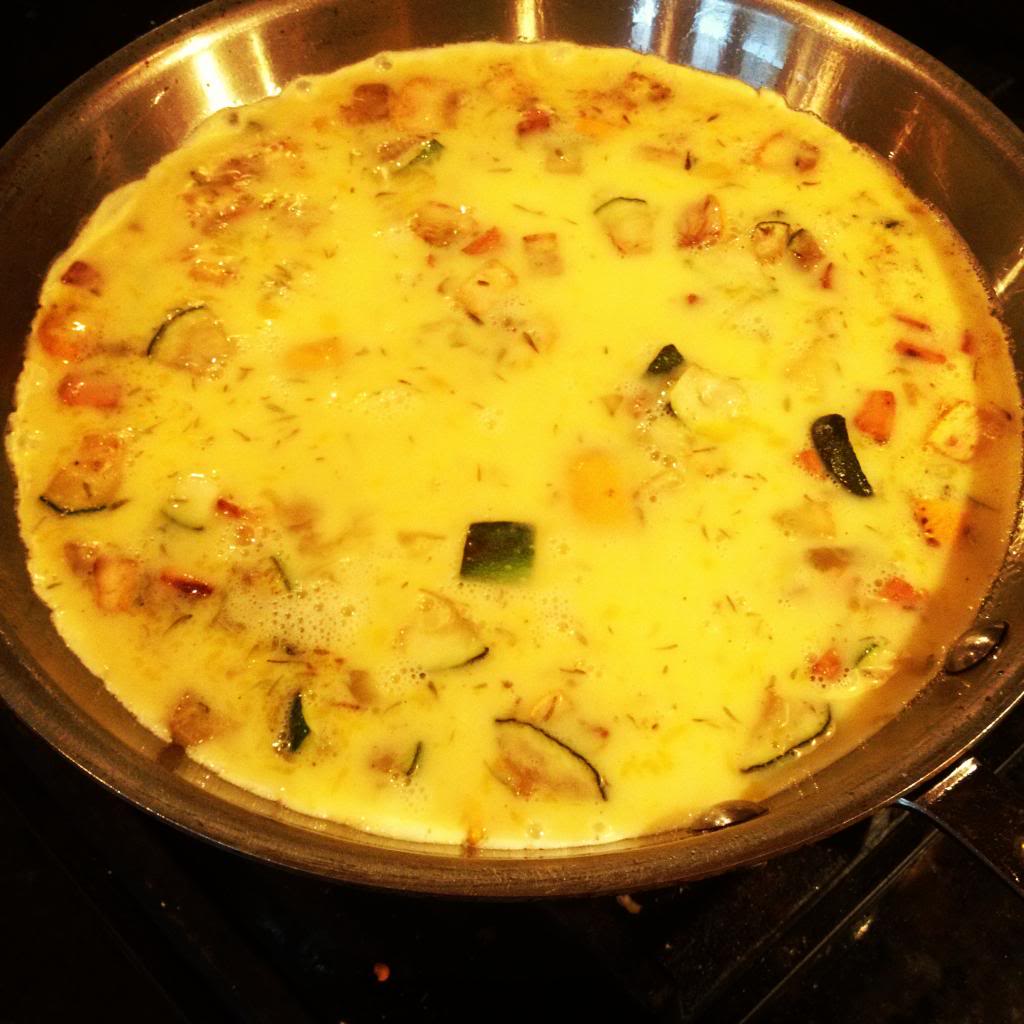 Sprinkle the cheese over top then pop the pan into the oven and cook for another 15-18 minutes or until golden browned and just slightly "firm" to the touch- you don't want a watery mess. Allow to rest a couple minutes then it should slide right out of the pan and onto a cutting board.

HAPPY EATS!!!
*this is my original recipe*