Did you catch the post on my Pressed BBQ Turkey Burger??? If not, go check it out here. I used an amazing Kentucky Bourbon Grill Sauce, from Pastamore', to kick up the flavor of a simple turkey burger… the result was fantastic! Like I mentioned in that post, I had plenty more of that sauce to use and had some ideas for it… this is one of them! Wrapped chicken breasts in turkey bacon then slathered in the Kentucky Bourbon Grill Sauce. Yup thats right, this Bacon Wrapped BBQ Chicken only has 3 ingredients!!! Marinated overnight then cooked at a high temp in the oven for approx. 15 minutes. The bacon gets a nice crispness on the edges while the chicken is moist and flavorful!
Bonus… I encourage you to check out their site and all their wonderful products!!! Pastamore has been so generous and are offering my fabulous readers a special discount code!!!! Simply enter "LFK2013" to receive 15% off your purchase, valid until June 30th!!!!!
Bacon Wrapped BBQ Chicken
2 lbs chicken breasts
12 slices turkey bacon
Kentucky Bourbon Grill Sauce
Cut the chicken into two pieces, right down the center of the top of the breast, leaving you with two thick strips.
Wrap each piece of chicken with two strips of the turkey bacon. Place into a baking dish. Slather with the grill sauce, cover and refrigerate overnight, turn over once in the morning. Mine marinated overnight and up until dinner time.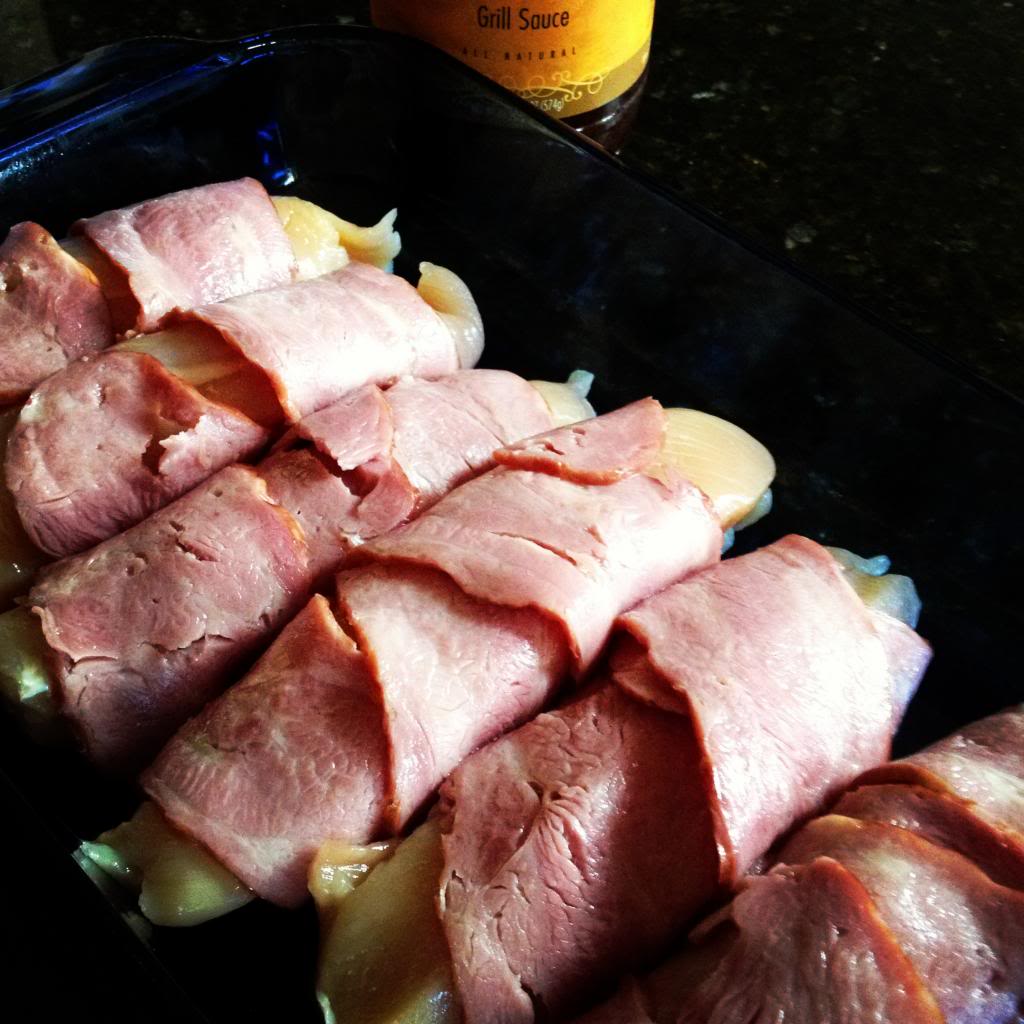 Place the chicken on an oven safe rack on a baking sheet. Roast at 450 degrees for approx 15 minutes.
HAPPY EATS!!!