Chicken thighs, inexpensive and so juicy, a great budget friendly cut of meat! Last Friday I spent my night watching all shows food related, yes i know, very exciting Friday night! Well I came across Alton Brown talking about his favorite chicken dish to cook. Chicken thighs with a paprika rub then stuffed with pimento olives! Well it sounded and looked fantastic so I thought I definitely need to make this!!! Have to say, awesome crispy skin, super juicy and so flavorful!!! I served mine with some simple roasted potatoes and some mixed greens. So this Spanish Style Pimento Stuffed Chicken Thighs is the measurements I used but the idea is all Altons!
Spanish Style Chicken Thighs
5-6 chicken thighs
2 Tbsp paprika
1 Tbsp oil
1/2 a small onion
3/4 cup pimento olives, drained
Oven at 375 degrees.
Place the chicken in a baking dish. To a small bowl, mix together the paprika and oil. Rub the paprika mixture all over the chicken, cover and refrigerate for about 4 hours.
In a food processor, add the onions and pulse until very finely chopped then add to a small bowl. Add the olives to the food processor and pulse until roughly chopped, I like to leave the olives a little chunkier. Add to the bowl. Drain as much liquid as possible (you can see how much liquid there is in the bowl in the second picture).
Place the chicken on a baking sheet. Using a paring knife gently lift the skin away from the meat. Stuff the olive mixture under the skin then place it back over to cover. Its a messy job but so worth it!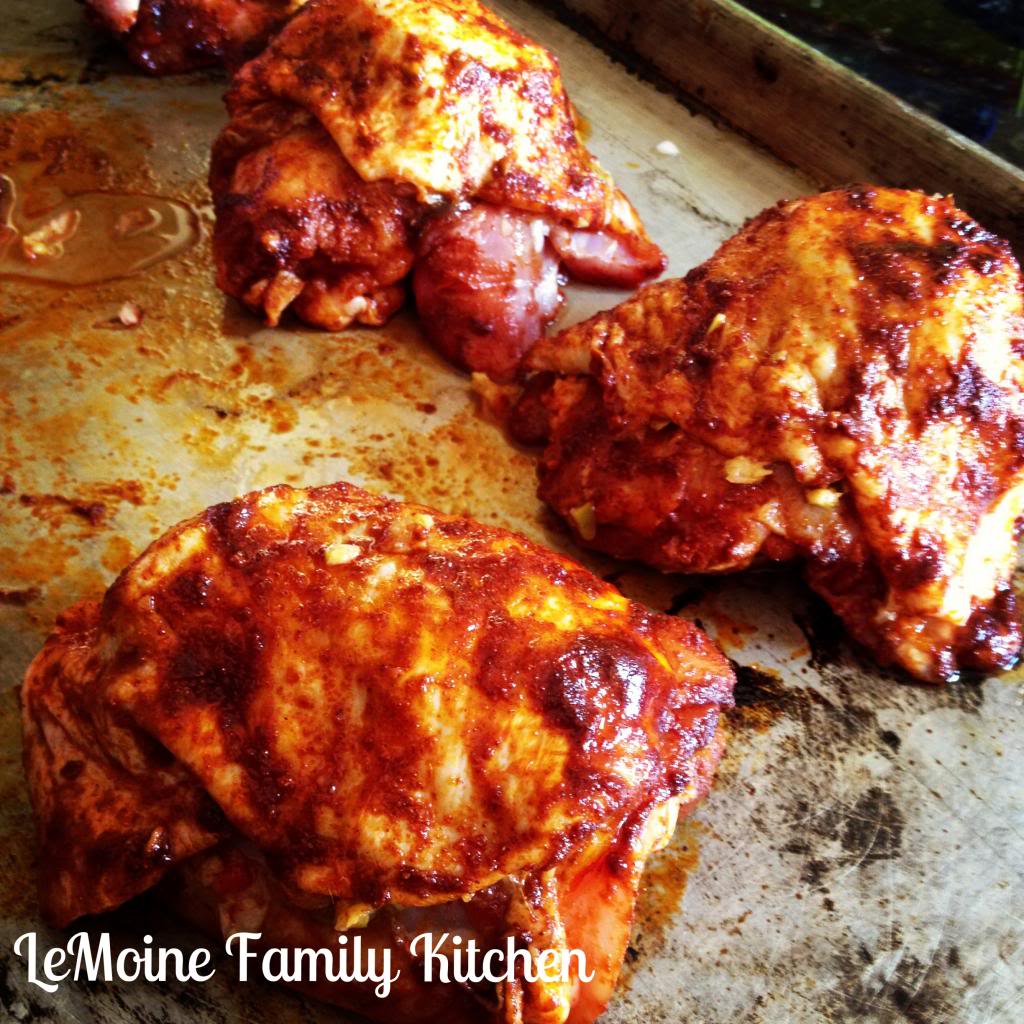 Roast for about 45 minutes, until the juices run clear and the chicken is cooked through. The skin will be nice an crisp, shrink up a bit revealing all that fabulous olive underneath! Yum!!!
HAPPY EATS!!!