I can't take credit for these bites of delicious goodness!!! The fabulous Stephanie over at Stephanie Cooks made these for her son recently and they looked too good to not make!!! You can find her post
here
. I changed up the measurements just a bit.  These are so wonderful that I forgot to take a pretty finished product picture! Yes, they disappeared that quickly! Perfectly crisp on the outside and soft on the inside. These are so simple to make, with just a handful of ingredients, these Sweet Potato Croquettes will be loved by kids and adults! Perfect as a side dish or a little snack!
Sweet Potato Croquettes 
makes 12-15 croquettes
3 large sweet potatoes, cooked
1/4 cup milk
2 Tbsp butter
1/2 cup shredded cheddar
salt & pepper
Italian seasoned bread crumbs
vegetable oil
Peel the potatoes, place into a bowl along with the milk and butter. Season with salt and pepper. Mash until smooth. Stir in the shredded cheddar.
Using a cookie scoop, form the mixture into balls.  Then roll the sweet potato balls in breadcrumbs. Place on a baking sheet or dish and place in the fridge for about 30 minutes to firm them up a bit.
In a large pan add about a 1/2 inch of vegetable oil. Heat over medium high heat. To test the oil, drop in a pinch of breadcrumb, if it gently bubbles around the breadcrumb then you are ready to go.
Add in several of the croquettes and gently press down with a spatula to flatten just slightly. Fry until golden brown on both sides. Place onto paper towels to absorb any extra oil.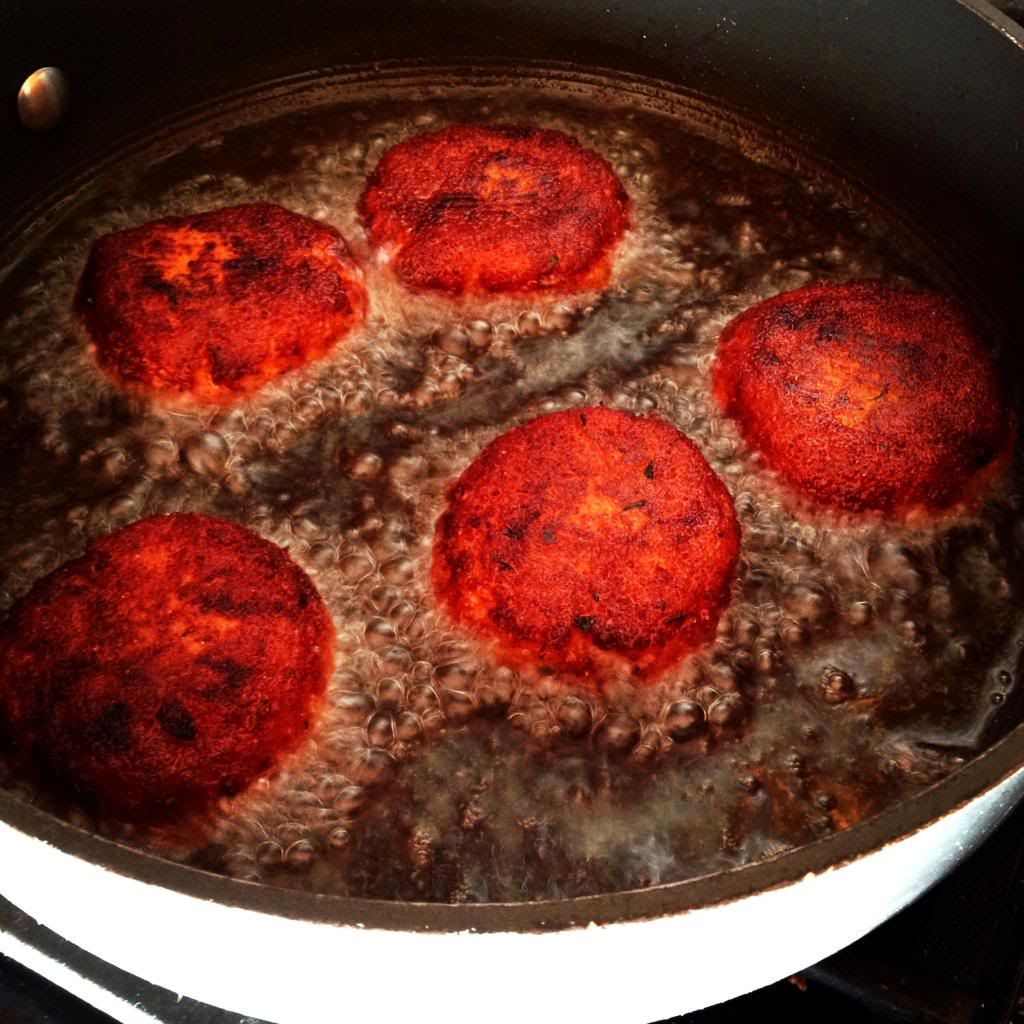 HAPPY EATS!!!