This has been a very difficult year for our family, we have lost too many loved ones. Last month my Nonna passed away from Alzheimer's. Before the disease set in, she was, among many things, a wonderful cook. I'm talking off the boat Italian home cooking!  One dish that will forever be remembered is her Eggplant Parmigiano! This is not your typical eggplant parm… Nonnas version had layers of fried potato in there and she didn't bread her eggplant. Everything was fried up and oh so delicious! The only thing I changed was using fresh mozzarella instead of block.  Perfect cheat day meal if you are working on eating healthier.
4 eggplants, peeled
2 russet potatoes, peeled
1 lb fresh mozzarella
olive oil
Oven at 385 degrees.
In a large saute pan, over medium high heat, add enough oil to generously cover the bottom of the pan, you are going to shallow fry the potatoes first. Slice the potatoes to about a 1/4 inch thickness. Fry on each side until just lightly golden, does not have to be cooked through.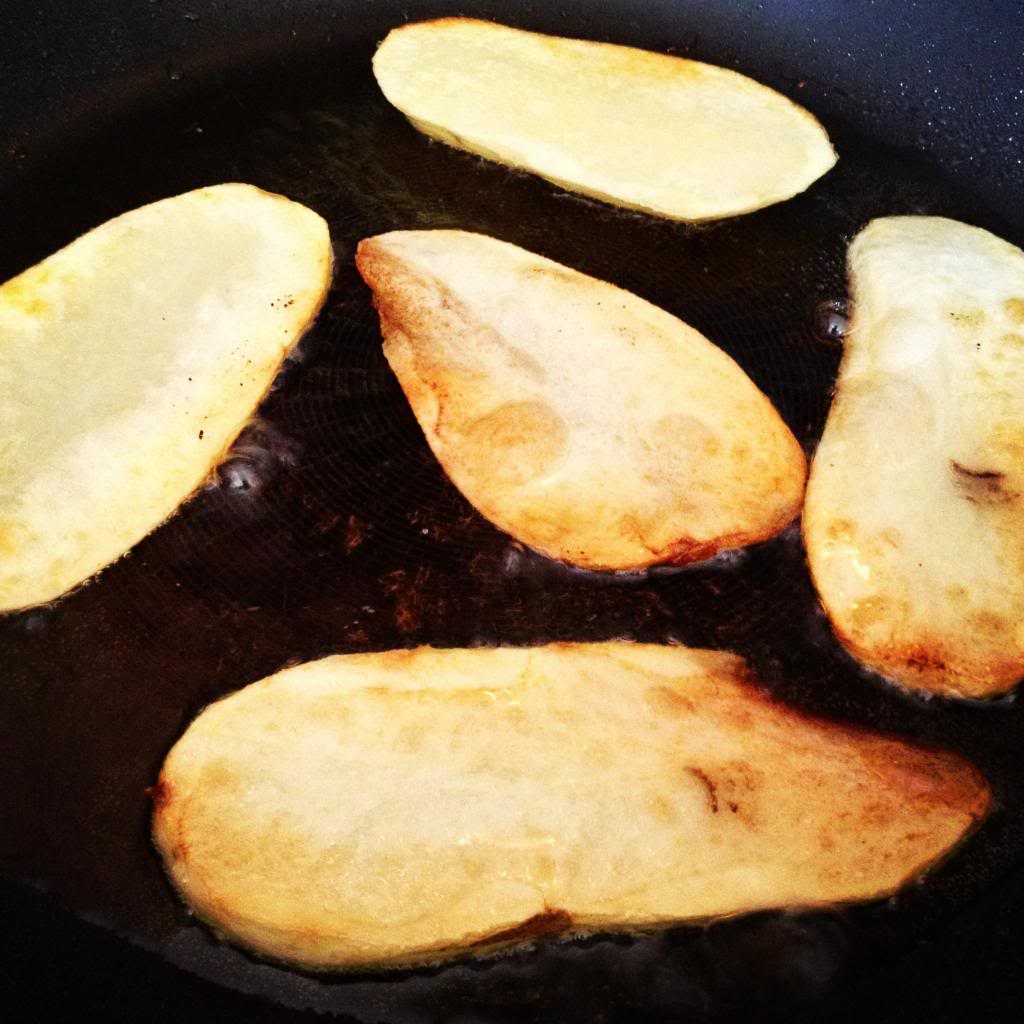 Season with salt and pepper right out of the oil. Lay the potatoes on paper towels to absorb any extra oils.
Cut the eggplant into thick rounds. *Eggplant is one of those veggies that will soak up tons of oil so you want to start with minimal oil in the pan* Cook until lightly golden on each side, you do not want to over cook because it will fall apart. Season lightly with salt and pepper.
Time to layer! Start with a layer of sauce, continue with a layer of potatoes, eggplant then mozzarella. Continue until all the potatoes and eggplant are used, ending with sauce then mozzarella. Bake for approx 25-30 minutes until bubbly and the cheese is beautifully golden!
And if you are like my Italian family, then go ahead and double carb it and serve with pasta!!!
HAPPY EATS!!!
*Nonnas Recipe*
xoxoxo