There are some nights that after dinner, I think ok that was good, worth sharing… then there are nights I think WOW this was delicious!!! This meal was one of those WOW nights! I made a really yummy cilantro lime pesto that I tossed grilled shrimp with and I also used in the southwest egg rolls I served on the side! I'll post that recipe separately so this one isn't ridiculously long and filled with 20 pics. The little bit of fresh lime juice in the pesto really brightens the flavor of the pesto and is so good on the shrimp!!  I will most definitely be making this meal again soon!!! Maybe i'll try it out with an Italian twist… thinking a sun dried tomato pesto and egg rolls stuffed with broccoli rabe!!! Oh yes!!!
Cilantro Lime Shrimp 
serves 2
12 jumbo shrimp, peeled and deveined, tails on
1 bunch cilantro, stems discarded
3 cloves garlic
1 heaping Tbsp sliced almonds
juice of  lime, divided
olive oil
salt & pepper
You can make this pesto ahead of time, as long as it is covered with a bit of olive oil it will stay very well for at least a week in the fridge.
In a small food processor add the garlic and almonds. Pulse until finely chopped.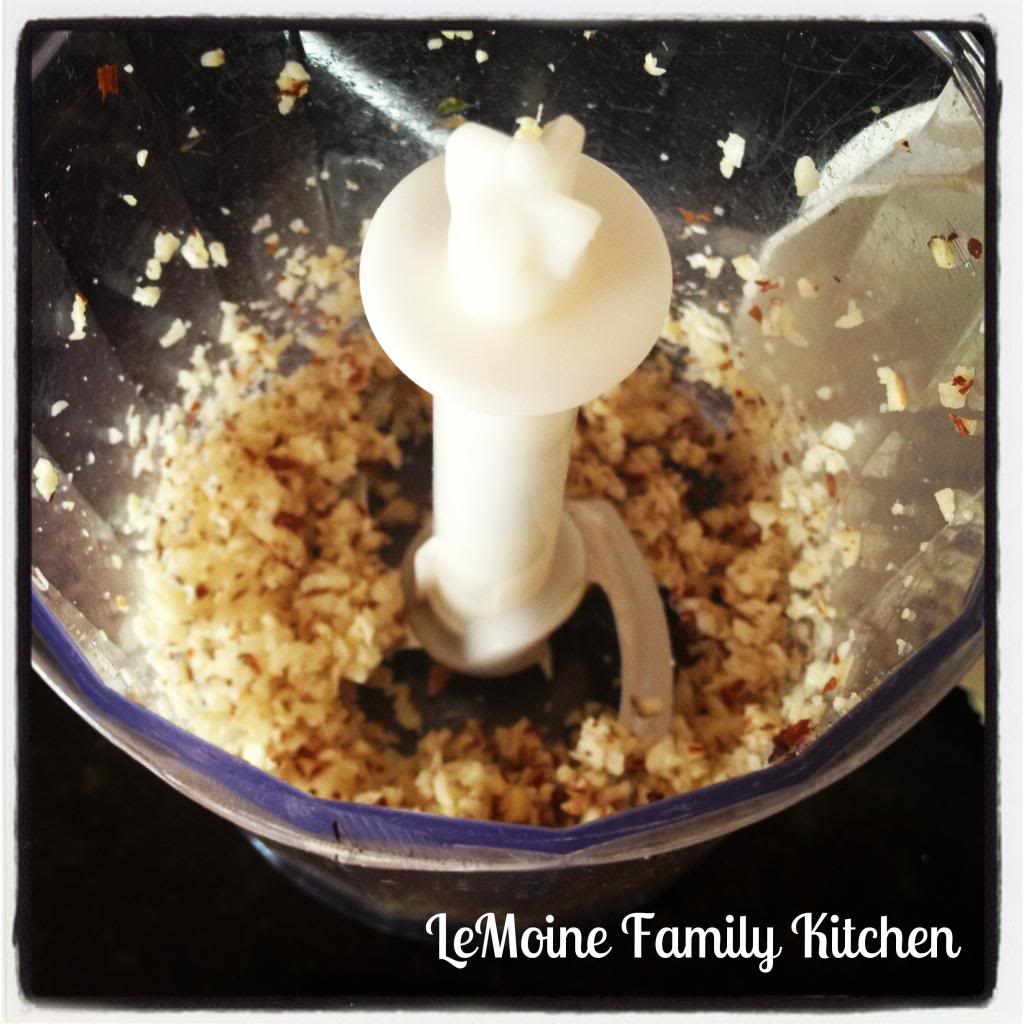 Add the cilantro leaves and about 3-4 Tbsp olive oil, the amount is really a preference of how loose or thick you like the pesto. Start with a little and add a little at a time until you reach the consistency of your preference.
*keep in mind you will be adding lime juice and little more olive oil at the end*
Stir in the juice of 1/2 a lime. If you are making this ahead of time…place in a bowl and drizzle just enough olive oil on top to coat, this keeps the air from getting to the cilantro. Cover with plastic wrap and refrigerate.
For the shrimp, heat a grill pan to high. Season the salt lightly with salt and pepper. Cook for just a few minutes per side. The shrimp should get a light golden color relatively quickly with a the grill pan good and hot.
Toss the shrimp with the cilantro pesto, reserving about 4 Tbsp of the pesto for use in the southwest egg rolls. I finish the shrimp off with another squeeze of fresh lime juice.
HAPPY EATS!!!!
*this is my original recipe*