This is one of those "dinner doesn't have to be complicated" meals- Chicken Sausage, Broccoli Rabe & Cannellini Mash! This comes together really quickly and easily. Cook up some yummy chicken sausage in a pan, tender broccoli rabe quickly boiled then tossed with garlic and cannellini beans mashed up with a little veggie broth, salt, pepper and parsley. I absolutely love the flavor combo of the sausage and the slight bitterness from the broccoli rabe!
Chicken Sausage, Broccoli Rabe & Cannellini Mash 
1 pkg Premio Chicken Sausage with Pesto
1 bunch broccoli rabe
3 garlic cloves, grated on micro place
1 can cannellini beans, rinsed and drained
1/2 cup veggie broth, homemade if you have
a heaping Tbsp of chopped parsley
Get the chicken sausage started first. In a large pan, over medium heat, add a few drizzles of olive oil and the sausage. Brown on each side until the sausage is cooked through.
Once you've started that go ahead and cook the broccoli rabe until just slightly tender in a pot of boiling water. After it reaches that point I drain it then run cold water over it to stop the cooking then drain again. Add in the garlic and a drizzle of olive oil. When you are a couple minutes away from serving up dinner simply reheat.
For the beans… To a large pan, over medium low heat, add in the beans, veggie broth, salt and pepper. Using a potato masher, mash the beans down to a relatively smooth consistency. Allow to continue cooking until all the broth is absorbed and the bean mash has thickened.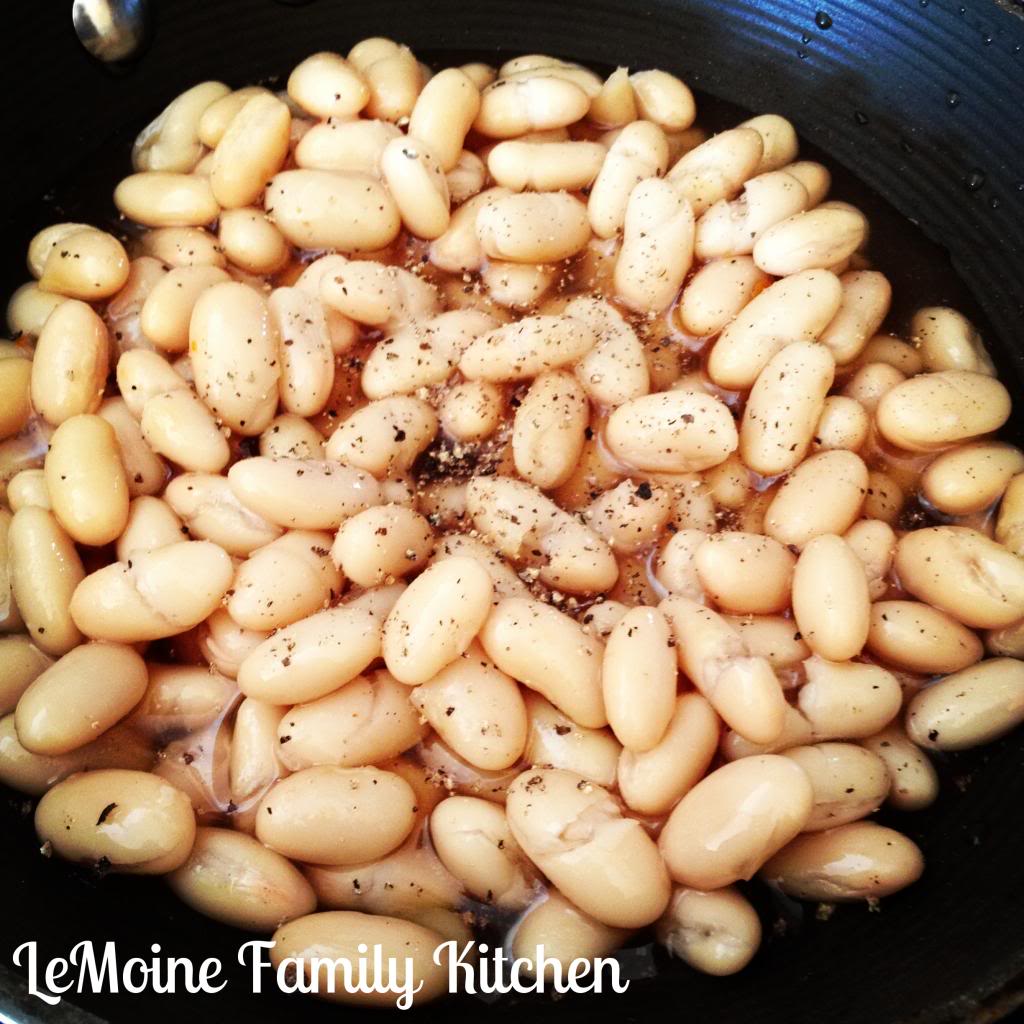 At the very end toss in some chopped parsley.
HAPPY EATS!!!!
*this is my original recipe