I've been seeing pics of Sweet & Sour Chicken all over Pinterest lately so I joined the bandwagon and made some for dinner! I started out my reading a few recipes to get an idea of what goes into the dish then made up my own version from there. It was delicious!!! The chicken came out super tender, the sweetness from the peppers and pineapple is perfect and the sauce was really good! I served it over brown rice. It was a really good meal!
Sweet & Sour Chicken
serves 3-4
3 chicken breasts, large dice (about an inch)
2 red bell peppers, diced
1 green bell pepper, diced
1- 20 oz can pineapple chunks with 100% pineapple juice
1 Tbsp soy sauce
1 Tbsp rice vinegar (white vinegar is ok too)
2 Tbsp light brown sugar
3 Tbsp ketchup
5 garlic cloves, grated
flour for dusting
salt & pepper
olive oil
handful chopped parsley
Start by making the sauce so it has a little time to meld. In a bowl mix together all the juice from the can of pineapple, soy sauce, vinegar, brown sugar, ketchup and garlic.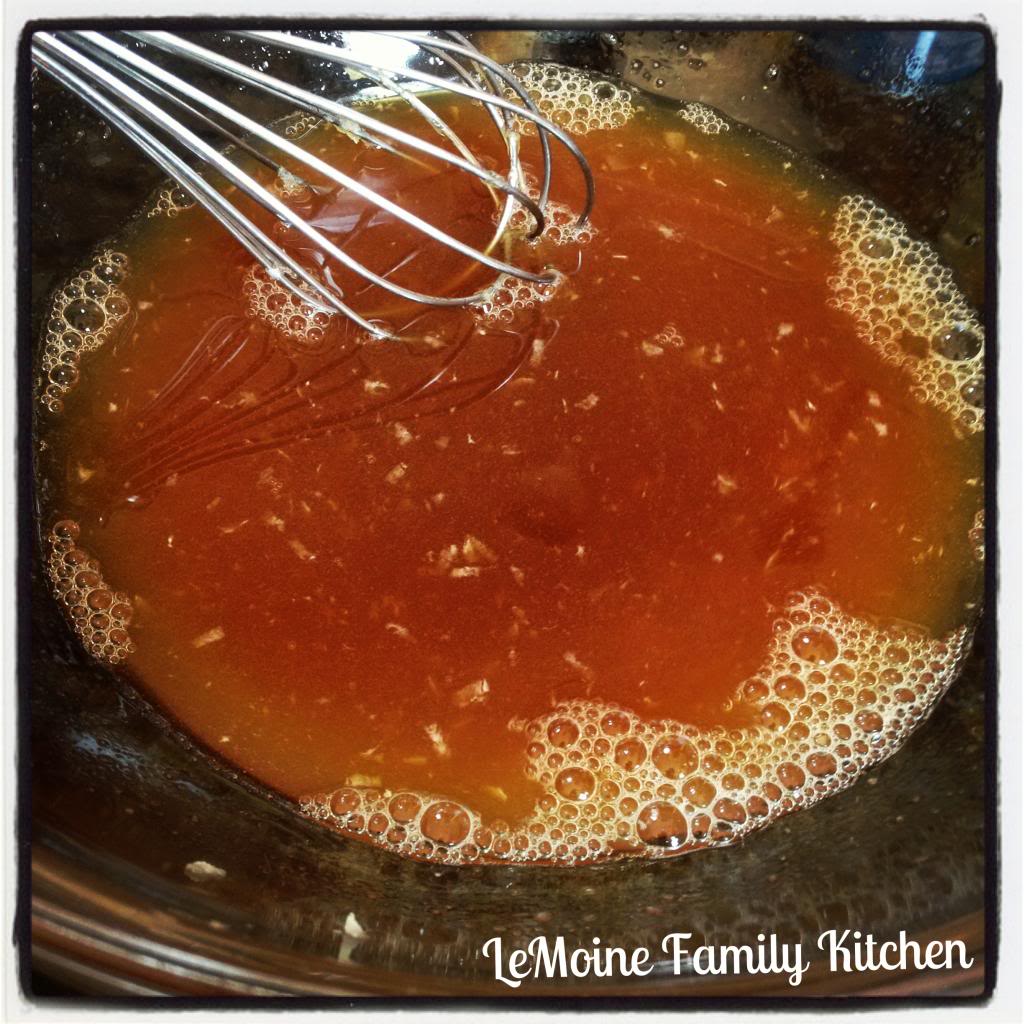 In another bowl toss together the diced chicken seasoned with a little salt and pepper and enough flour just to lightly coat.
In a large pot, over medium high heat, add enough olive oil to coat the bottom of the pan. Once the oil is nice and hot, brown the chicken on the two largest sides of the pieces. Do this in a couple of batches so you don't overcrowd the pan and drop the temp of the oil.
Once all the chicken is browned, return all the chicken to the pot, add in the pineapple chunks and peppers. Stir in the sauce and simmer on the lowest setting with the lid on for 1 hour.
Remove the lid and simmer for another 20 minutes. Finish with a handful of chopped parsley.
HAPPY EATS!!!
*this is my original recipe*