Sausage & peppers is much more than a carnival sandwich! Sausage should be flavorful and juicy, the peppers and onions should be tender and sweet… the fun addition here is slow cooking all of it a bit of sauce. This Slow Cooker Sausage, Peppers & Onions is Italian comfort food made really simple!!  You can serve this over some good crusty bread, over some spaghetti or on its own with a side salad.
Slow Cooker Sausage, Peppers & Onions
serves 3-4
1 pkg (5 links) Premio Pesto Chicken Sausage
3 red bell peppers, seeded & sliced
2 yellow onions, thinly sliced
1 – 1 1/2 cups tomato sauce
olive oil
a handful of parsley, chopped
In a saute pan, over medium heat, add a drizzle of olive oil and the sausage. Brown well on a
couple sides.
Toss the sausage, peppers, onions and tomato sauce into the slow cooker. Do not worry if it doesn't look like enough sauce. The peppers and onions will soften and release their natural juices so you will end up with much more sauce in the end. The sausage remains wonderfully plump and juicy!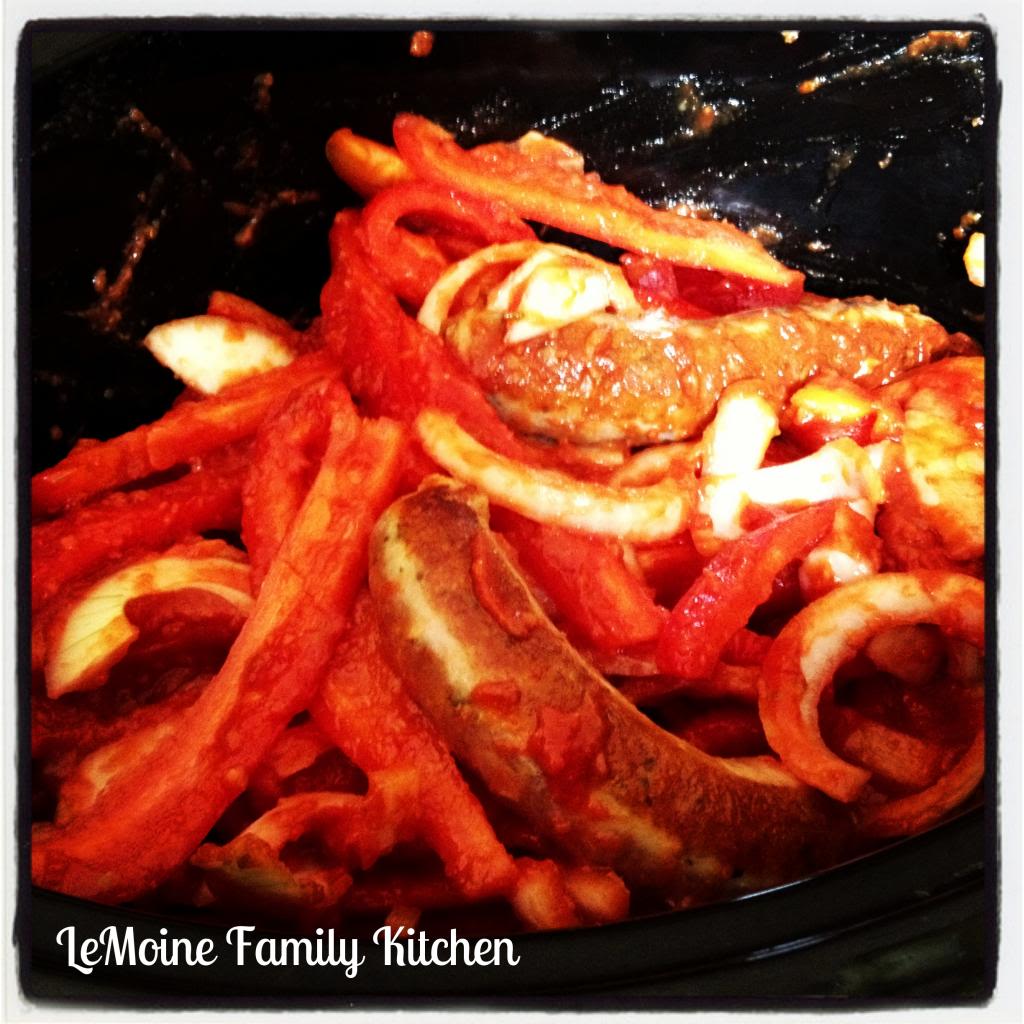 Set it on low and let it do its thing for 4 hours. Before serving, stir in some chopped parsley.