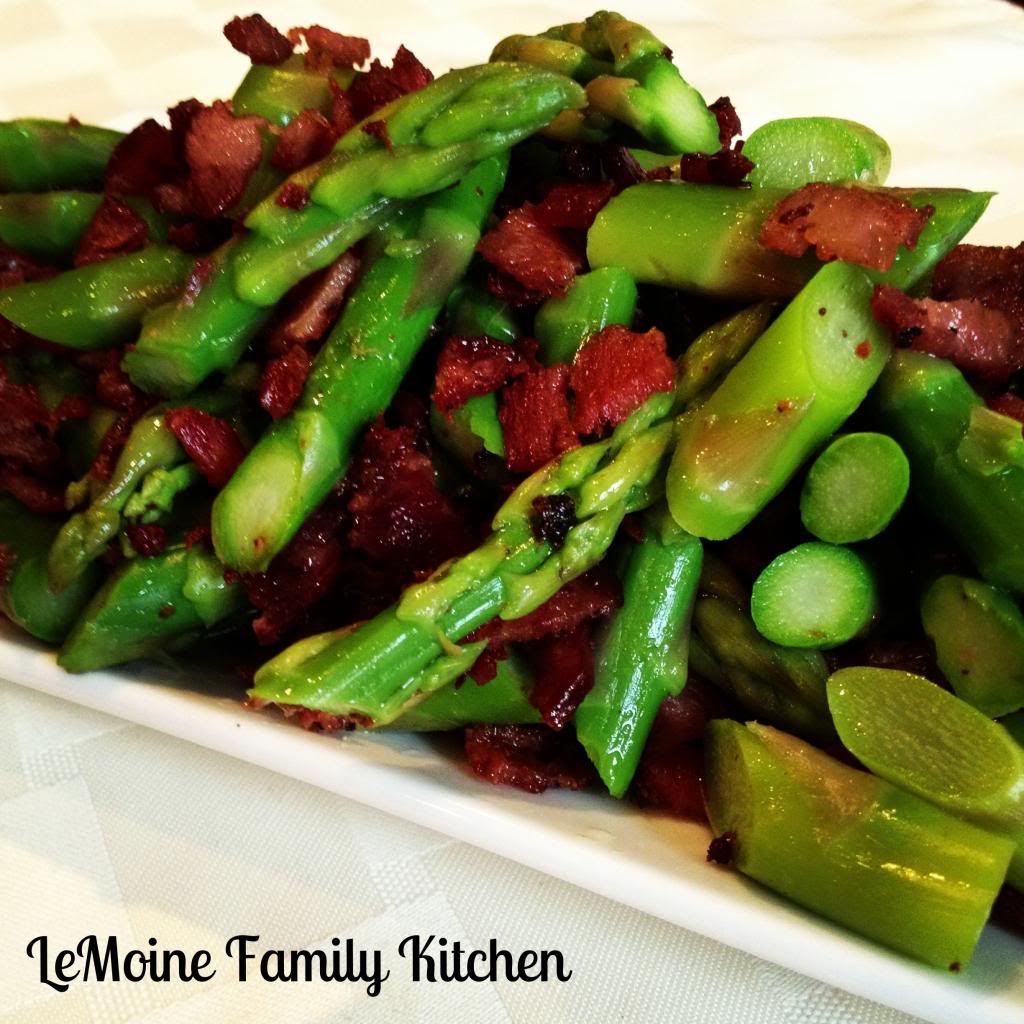 I was trying to think of something a little different then my go to grilled or sautéed asparagus… checked what I had in the fridge and came across some delicious Applegate Turkey Bacon, seriously, I love this stuff!!! Tender asparagus & crispy bits of turkey bacon = yummy goodness!!! This Asparagus with Crisp Turkey Bacon is a great side dish comes together so quickly and packs the flavor!
Asparagus with Crisp Turkey Bacon
1 bunch asparagus, ends trimmed off
4-5 oz turkey bacon, small dice
olive oil
pepper
Start by cooking off the turkey bacon. Simply place the diced bacon into a pan over medium heat. I added a couple drizzles of olive oil because there is so little fat in the turkey bacon that it tends to stick. Cook until browned and crisp. Set aside.
Cut the asparagus spears, on an angle, in approx 1/2 in pieces.
To keep the asparagus from over cooking you are going to blanch it. That simply means to give it a quick cook in boiling water then a dip into an ice bath to stop the asparagus from cooking any further. Set up the ice bath now… a bowl of cold water with a few handfuls of ice.
Place the asparagus into a pot of boiling water. Cook for just 3 minutes, strain and right into the ice bath. Remove from the ice and place onto a paper towel to dry off the water.
When you are ready to serve, toss the asparagus, a few drizzles of olive oil and the crisp bacon in a sauté pan over medium high heat to quickly warm it up. Season with pepper.
HAPPY EATS!!!