Sharing a few pictures from my 30th birthday. A delicious meal and of course cake! That cake is a Chocolate Cake with Caramel Buttercream.. so good!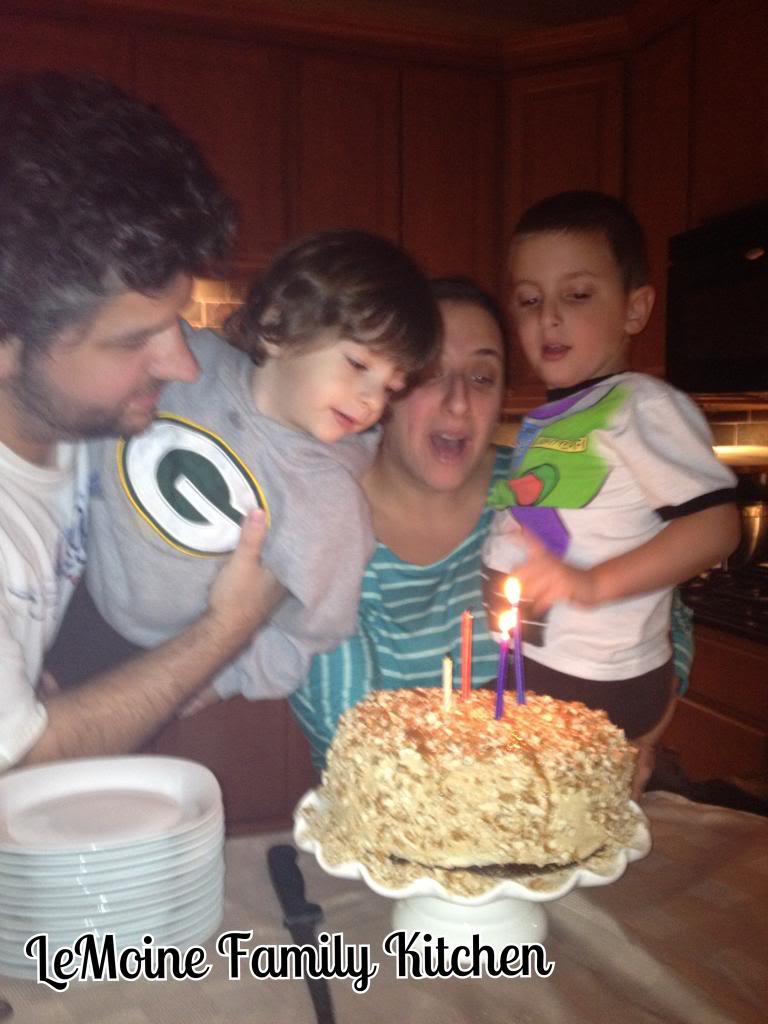 I wanted to share a few pics from the Birthday/Super Bowl family celebration we hosted. Like I mentioned in the post on
Baked Ziti with Pesto Béchamel
I did not serve your typical football food. I went all the way Italian which is always welcome with our family.
Side note: I should have definitely taken pics on the actual day of my my birthday but I think I was too excited about a childless dinner and wine to remember. The hubby took me to dinner at Taka in Asbury Park and it was amazing!!! It was our first time there and we will definitely be going back! We pigged out a little… we shared fried calamari with a spicy wasabi dipping sauce and beef negimaki.  Both appetizers were delicious!!!! I could have licked the wasabi sauce bowl! Next up we shared a few rolls. I admit I am usually not a true sushi eater, I eat the cooked stuff but that night I was feeling adventurous and decided to give tuna a try, again maybe it was the wine! So heres what we got… a tuna avocado roll, a Mexican roll (SO GOOD!) and a shrimp dragon!!! They were all amazing, super fresh tasting and beautifully! I had a chocolate tart for dessert, but really I was so full I took most of it home. Anyhow, I highly recommend this restaurant!!!
So back to Super Bowl Birthday Sunday… there was of course some gambling, Jack picked his own boxes and won the 2nd quarter. I of course won nothing, no surprise there. Heres some pics… Enjoy!

*the recipe for this beauty will be posted tomorrow morning*