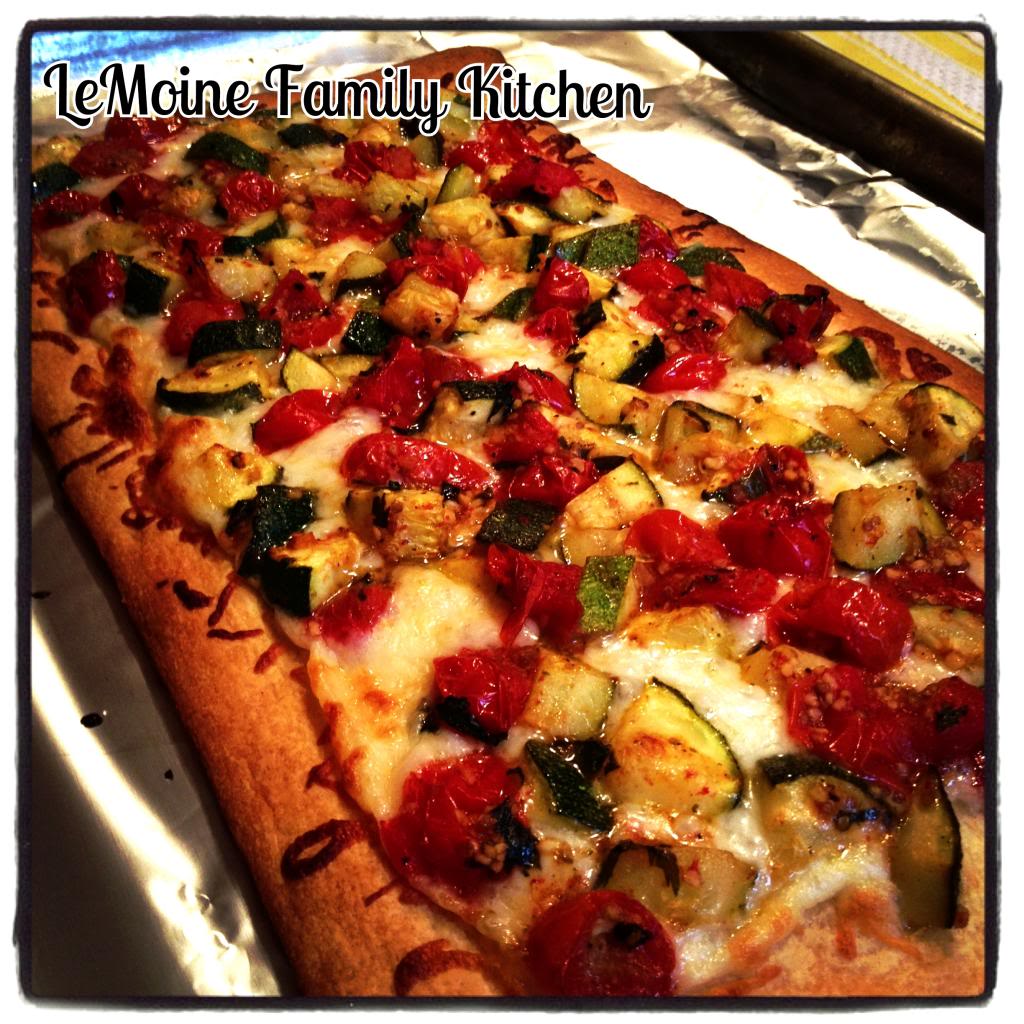 Some nights you need to just throw dinner together, Friday was one of those nights! I was going out with the future sis in law to shoe shop for the wedding so I needed to make something simple for dinner for the kids and hubs.  A couple zucchini, a pint of tomatoes, a pkg of crescent dough and some cheese and you've got a simple dinner- Roasted Zucchini & Tomato Pizza. There really isn't much of a recipe to this one but the flavors are very yummy and this is a great quick meal! This is so adaptable too, use what you love and what you have on hand!
1 pkg Pillsbury Crescent Dough
2 small zucchini, small dice
1 pint grape tomatoes, cut in half
a couple handfuls of shredded Italian Cheese (I used Borden 6 Italian Blend)
a few pinches of fresh parsley, rough chopped
garlic and herb seasoning
olive oil
In a baking dish toss together the zucchini, tomatoes, parsley, a few drizzles of olive oil and a heaping Tbsp of garlic and herb seasoning.
Roast at 375 degrees for 20-25 minutes, until tender and golden.
Raise the temp of the oven to 450 degrees.
Roll out the sheet of dough out onto a lined baking sheet. Sprinkle on the shredded cheese, top with the veggies and bake for approx 12 minutes or until the cheese is melted and the crust is golden.
HAPPY EATS!!!