Shortbread Cookies with a Lemon Glaze. A simple and flavorful shortbread cookie with a bright and refreshing lemon glaze.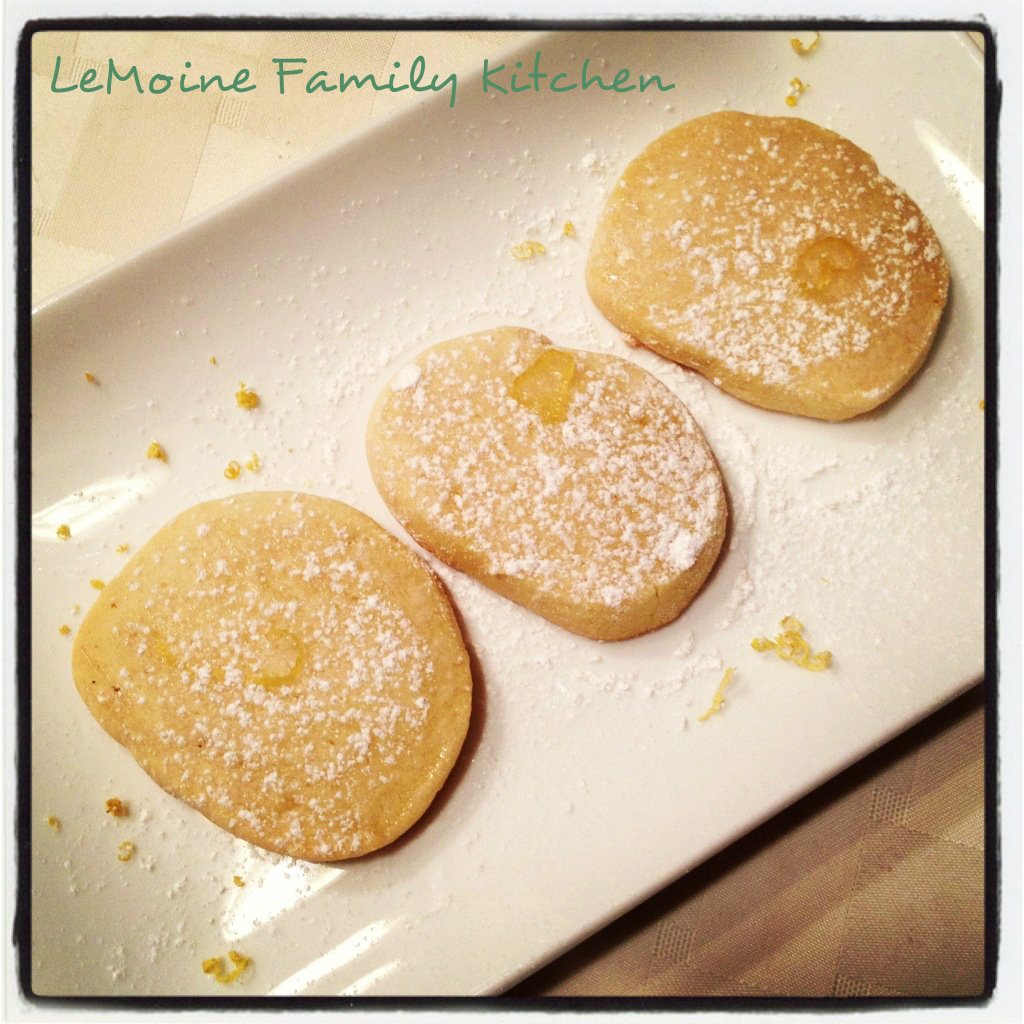 It kinda feels like December pretty much snuck up but here we are! I do love this time of the year, the music, the excitement in the kids eyes when they look at Christmas decorations, the family and of course the FOOD!  Since we've been living in our home we have hosted Christmas Day. We've maxed out at 28 people, this year we will be 20 and yes the hubby and I both said that its a small crowd this year. I will be working on some posts about how to plan a meal for a large crowd, some menu ideas and starting now, some cookie recipes too!
So, tonight while hanging with my family I decided on trying out a kicked up shortbread cookie and came up with these! I love shortbread cookies and Shortbread Cookies with a Lemon Glaze are ridiculously easy to make and fabulous!!! Definitely add these to your list, you won't be disappointed!
makes 20 cookies
1 1/2 cups flour
3/4 cups powdered sugar
1 stick unsalted butter, cold and cut into small pieces
a pinch of salt
1 egg, lightly beaten
For the Glaze
heaping 1/3 cup powdered sugar
juice of 1 lemon
a bit of lemon zest
Oven at 375 degrees.
With the dough blade in a food processor add the flour, powdered sugar and salt. Pulse a few times to combine.
Add the diced butter and mix just until the dough resembles a course meal.
Add in the egg and pulse until the dough just comes together, allow a little of the dry mix to remain, ensuring you don't over mix.
Place the dough onto a lightly floured surface and gently knead the dough until combined.
Roll the dough into a log, a couple inches high. Wrap in a piece of plastic wrap and place in the freezer for about 15 minutes.
Once the dough is slightly hardened slice into approx 1/4-1/2 in rounds.
Place on a lined baking sheet and bake for approx 12 minutes or until the bottoms and outermost edges are very lightly browned.
 Make the glaze while the cookies cool slightly. In a small bowl mix together the powdered sugar, lemon juice and a bit of lemon zest. Spoon the glaze over top the cookies and finish with a dusting of powdered sugar.
*if you aren't going to serve right away, after glazing the cookies put them in the fridge for 10 mins to allow the glaze to set quicker. Once set they can be frozen in an airtight container. Dust with powdered sugar right before serving*