Our Family Christmas. A peek into our families big Italian Christmas filled with lots of food, fun and as always- our wild and cray family!
No matter what is going on in life, and trust me, there is a lot going on right now… having the boys makes our Christmas extra special. Their innocence, excitement and smiles makes it such an exciting time of year for us. The boys, now 3.5 and 1.5 definitely have a better understanding so its that much more fun! And we were lucky enough to have a visit from Santa at our house on Christmas Day! The little guy, Ry is pretty ok with Santa, Jack on the other hand completely freaked out and sat with his eyes covered on my lap while he handed out some gifts.
I've gotten better at being organized and prepped with each year. This year having the table set before heading out for the Eve. This year the table was short about 8 people, so this was a small table setting for us.  Uncle Sam has taught me well. So lets dive right into Our Family Christmas!
So Christmas Eve was at my parents. Here are our guys by my parents tree.
Santa came!!! Santa (aka Uncle Mike) always leaves a special letter for the boys!
Christmas Day at our house….
Antipasto, my favorite stuff!
Christmas Dinner… New York Strip Roast, Glazed Ham, Garlic & Chive Mashed Potatoes, Roasted Brussel Sprouts with Pancetta & Shallots, Creamed Spinach, Glazed Carrots and Honey Butter Rolls.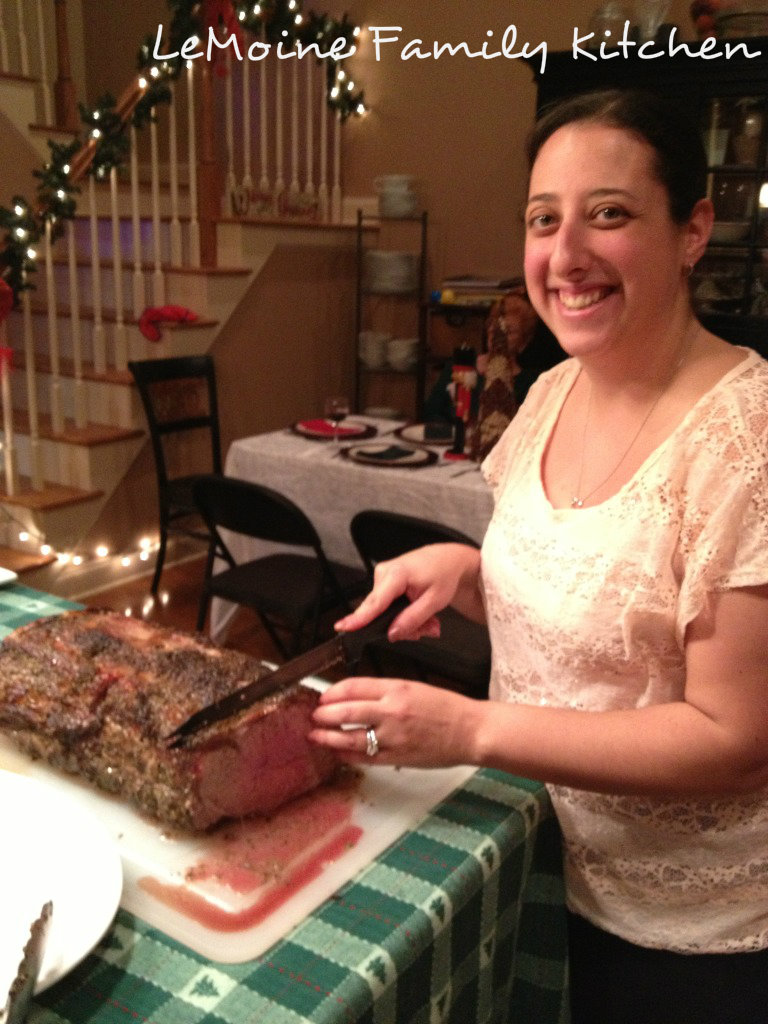 The Family…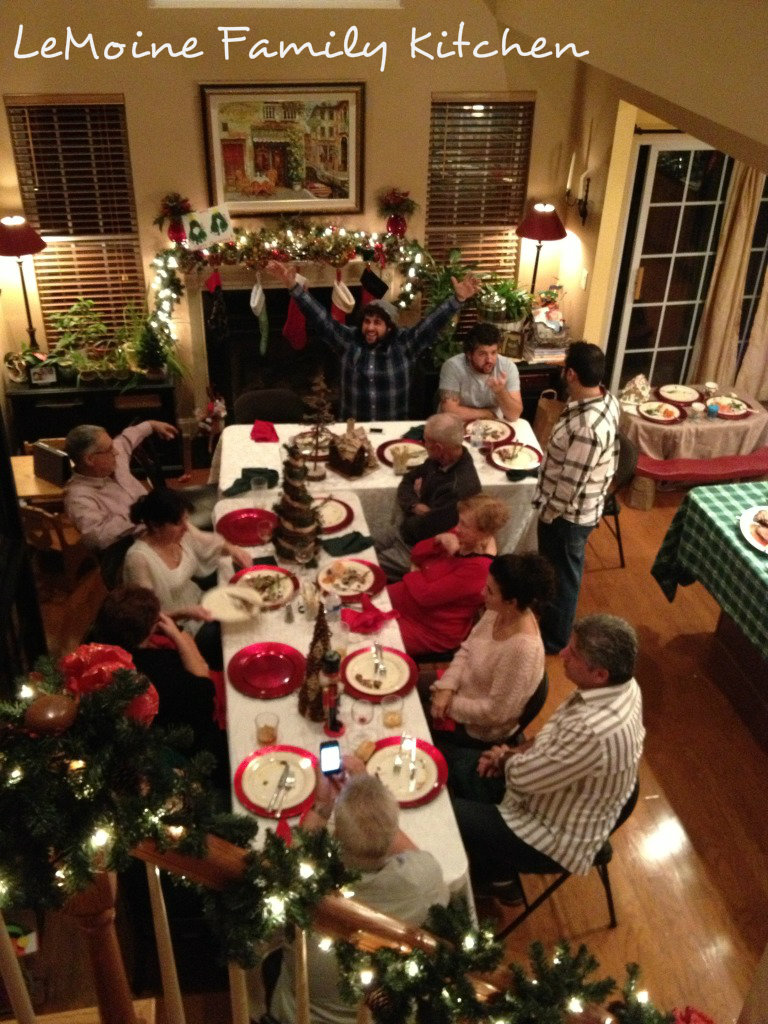 Boys & Their Toys…
Wishing you and your family a happy and healthy holiday season!!!