Make your morning delicious with these Country Breakfast Potatoes! They are great on their own or with a runny egg on top. The flavors are great!
I am a carb addict! I can devour an enormous bowl of pasta no problem, huge mound of mashed potatoes, no problem… rice, love it… you get the point. I'm really not a breakfast person besides a really good waffle or pancakes (yes, more carbs), plain ole scrambled eggs sometimes make me a little queasy so for me breakfast is usually something very simple. These Country Breakfast Potatoes happen to be one of my favs!!! They are satisfying all on their own but can be kicked up by melting cheese over top or mixing in with eggs to make an over the top awesome omelet or breakfast sandwich.
Country Breakfast Potatoes
1 russet potato, peeled and small diced
3 heaping Tbsp small diced red bell pepper
2 heaping Tbsp small diced eed onion
2  Tbsp butter
garlic powder
salt & pepper
a couple pinches of fresh chopped parsley
In a saute pan, over medium heat, add in the butter, potatoes, peppers and onions.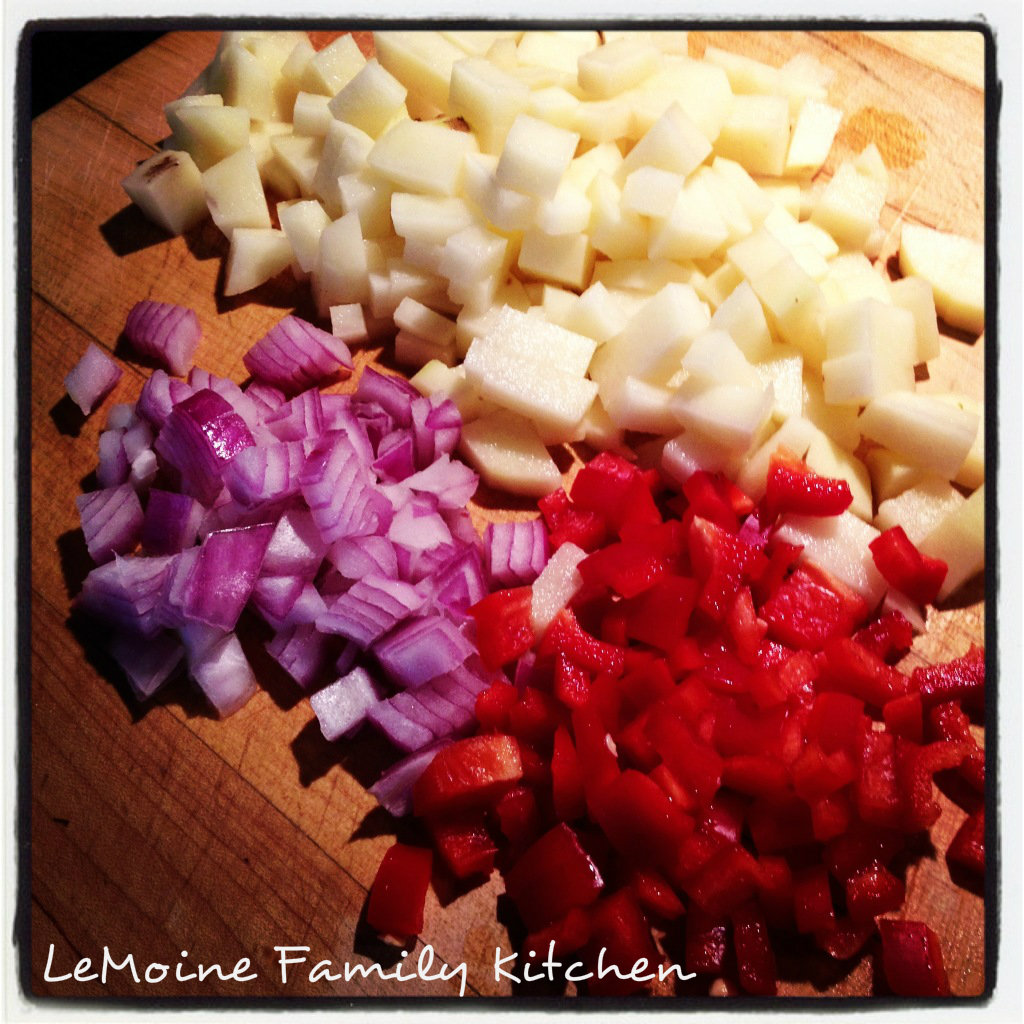 Season with salt and pepper and a little garlic powder.
Cook until the potatoes are fork tender then crank the heat just a bit to crisp up the potatoes a bit.
Turn off the heat and stir in the parsley.
HAPPY EATS!!
*this is my original recipe*