Think pecan pie made really easy and handheld! These Pecan Crescent Rolls are delicious! A quick pecan filling rolled in crescent rolls. Yum!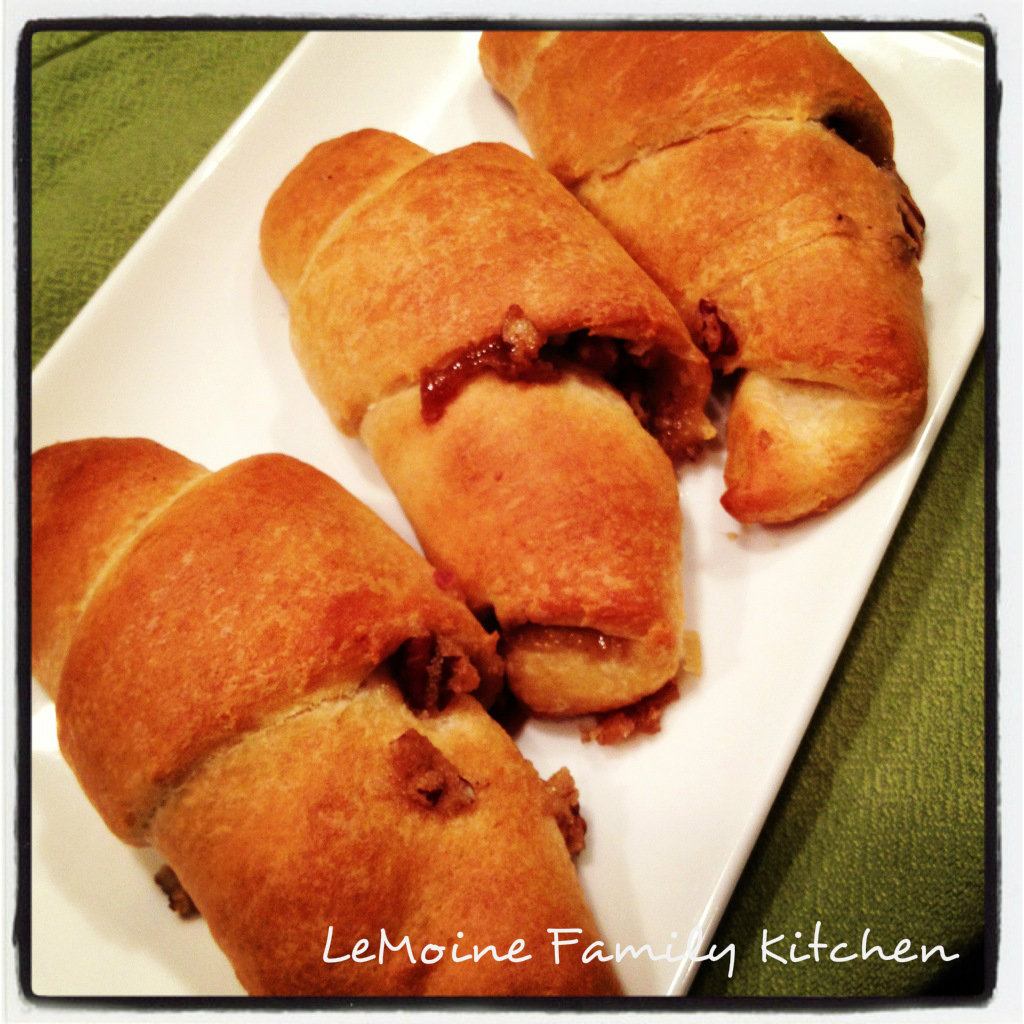 Happy Friday!!!!  So today I have something ridiculously simple, 4 ingredients to be exact, but was very much loved when my brothers and SIL came to dinner this week- Pecan Crescent Rolls! I mean, for me at least, anything having to do with crescent rolls is yummy! The filling comes together in a few minutes and is SOOO good!!!!! These Pecan Crescent Rolls reminded me very much of the very fabulous cookie, rugelach! Give this one a try this weekend!
These are really so easy that they really do make for a perfect quick dessert to throw together last minute! To finish them off you can make a simple vanilla glaze with powdered sugar, vanilla and milk. Drizzle over top and enjoy!!
3/4 stick unsalted butter
3/4 cup brown sugar
1 cup chopped pecans
1 pkg crescent rolls
Oven at 350 degrees.
In a small pan, over medium low heat, melt the butter and brown sugar together, stir.
Once melted and well combined shut the heat. Stir in the pecans.
Unroll the crescents on a line baking sheet. Smear some of the filling over the crescents and roll
them up.
Bake for approx 8-10 minutes or until lightly golden brown.  Enjoy!