Treat yourself to a batch of these delicious Easy Chewy M&M Cookies! These are sure to fly off the plate! Nice crunch on the outside, chewy inside.
My sweet tooth seems to be rearing its head again because i'm back again with a sweet treat for you! I swear, before having kids I never had a sweet tooth but now I definitely have my days and it mostly seems to lean towards cookies!
My boys love M&M's though I rarely let them have very many (though I think my hubby enjoyed them most). To get the picture, I had a small fishbowl sized thing I had half way filled for the boys circus birthday party back in April and these cookies finally used up the last of the candies. I love these especially because well they taste fabulous and the best part is they don't flatten when you take them out of the oven, YAY!
 These are really easy to make and you can surely substitute your favorite candy… I think next i'll try them with the peanut butter M&M's, YUM!!!
M&M Cookies
makes approx 14-16 cookies
1/4 cup sugar
3/4 cup packed light brown sugar
1 stick unsalted butter, room temp
2 eggs
1 tsp vanilla
1 tsp baking powder
1/2 tsp baking soda
2 cups flour
1/4 tsp salt
1- 1 1/2 cups M&M candies
Oven at 375 degrees.
In a large bowl, using an electric hand mixer, cream together the butter and sugars until well combined.
Next add in the eggs and vanilla. Mix until the mixture is well combined and the color has lightened and is smooth and creamy looking.
In a small bowl mix together the flour, baking powder, baking soda and salt. With the mixer on low add half the dry mix in until mostly combined then the remaining dry mix. Only mix until it is just barely combined. You are better off leaving a little flour not combined then over mixing it with the electric mixer.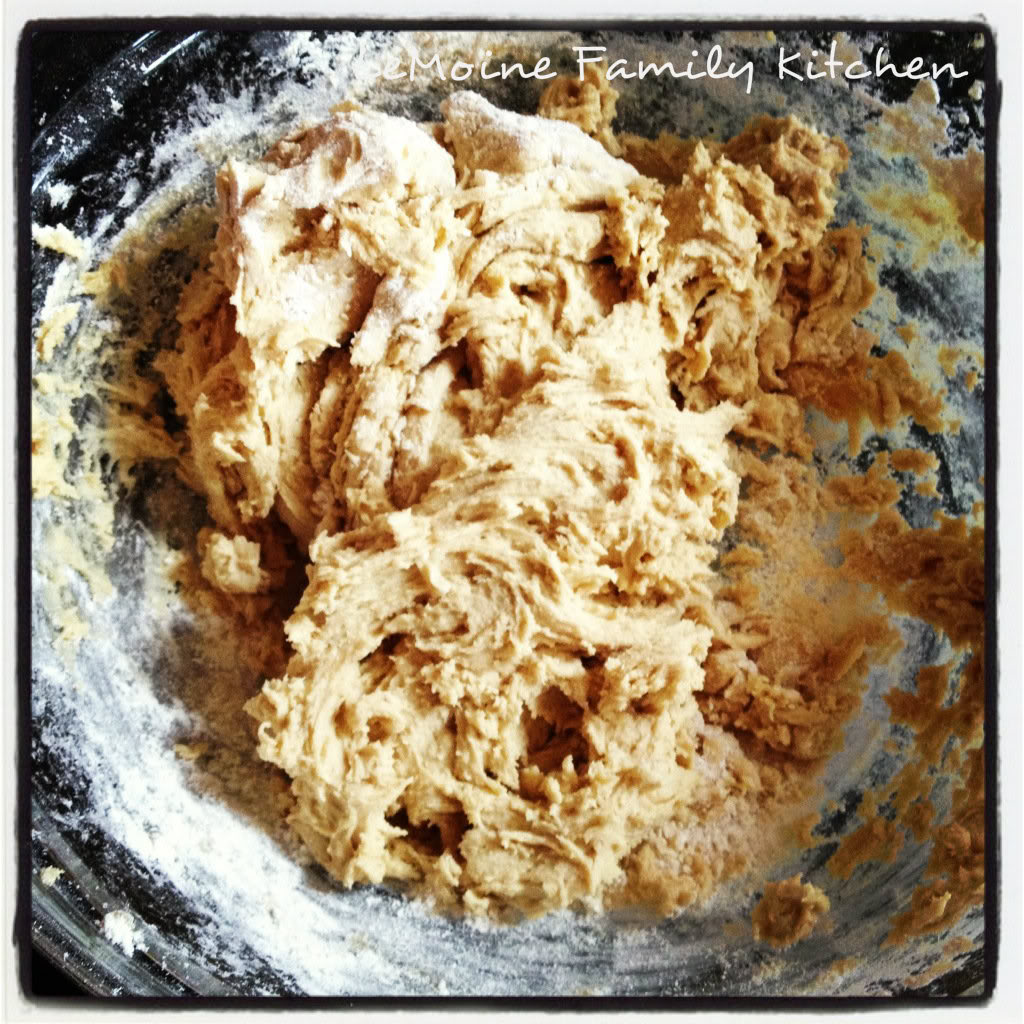 Next, using a wooden spoon or rubber spatula stir in the candies.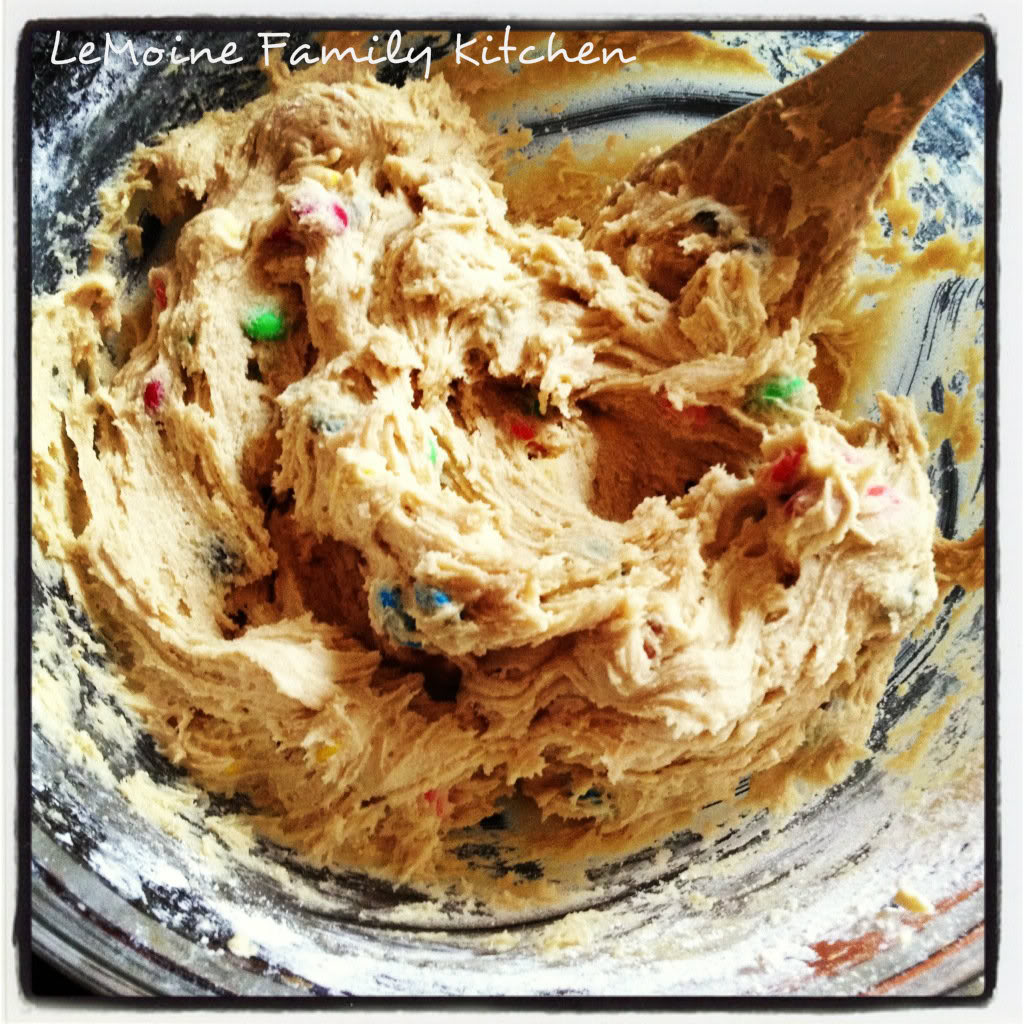 Using a medium sized cookie scoop, scoop them onto a parchment lined baking sheet. Bake for approx 12-14 minutes or until the edges are a light golden brown.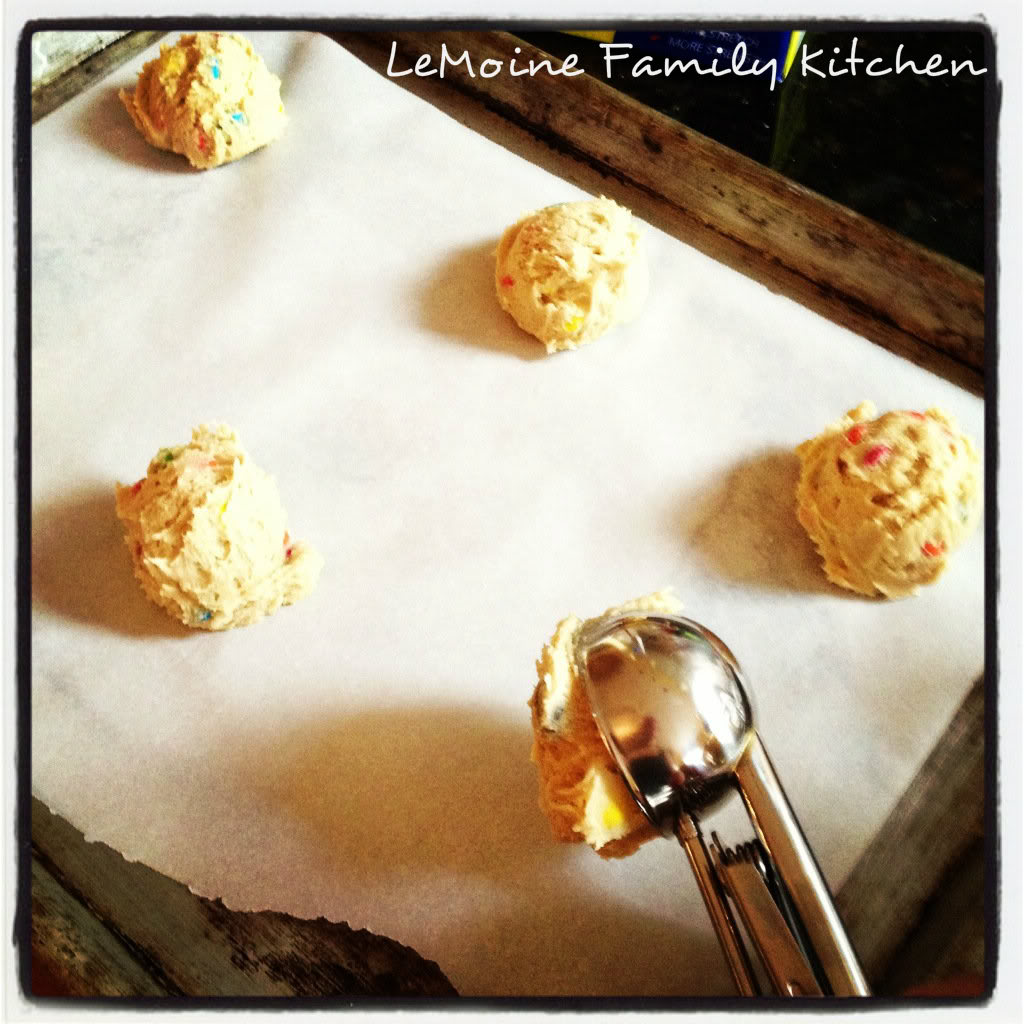 HAPPY EATS!!!
*this is my original recipe*