Turkey, Ham & Cheese Crescents are super easy and kid approved!! Perfect as a party food, light lunch, these crescents are so tasty! 
Yes, everyone loves a good ole ham and cheese sandwich but I think we can improve it a bit- Turkey, Ham & Cheese Crescents .  I came up with this one while attempting to think of new lunch ideas for my crazy little boys…. Aren't they adorable?!?!?! So what did I do to fancy up the traditional ham and cheese??? Well, I wrapped up turkey, ham and cheese in crescent rolls of course! I mean really, crescent rolls make everything better! No worries though, these aren't just for the kiddos! These are perfect as a party picky too!!!! Try them out this weekend or at your next casual get together.
1 pkg Pillsbury crescent rolls
1/4 lb ham, sliced thin
1/4 lb turkey, sliced thin
1 lb provolone, sliced thin
Oven at 350 degrees.
Stack up each meat/cheese separately and slice in half long ways.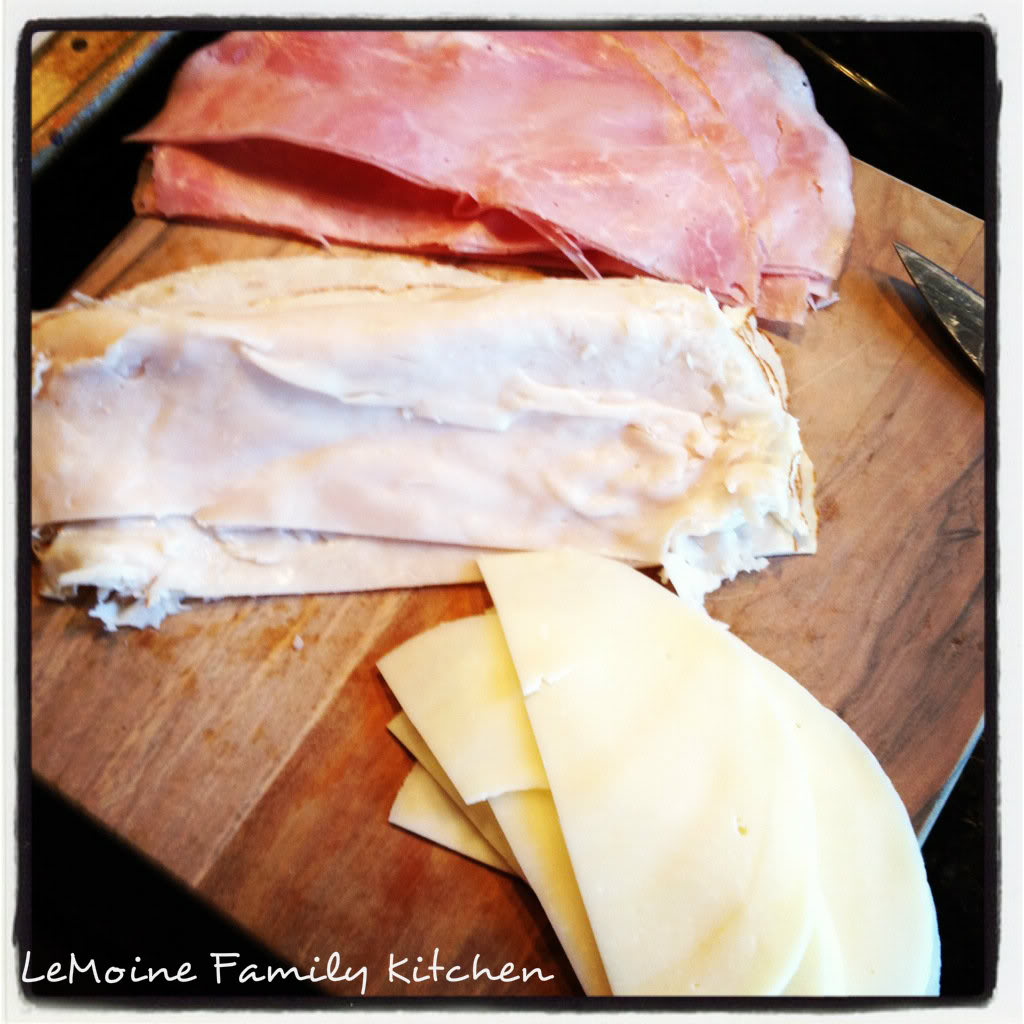 Unroll the crescent dough and separate each, laying them flat on a cutting board. Layer a slice each of the cheese, ham and turkey.
Roll each up and place on a parchment lined baking sheet. Bake for approx 18 minutes or until
 golden brown. Serve spicy mustard alongside for dunking!
Happy Eats!!!