Looking for a really easy grab and go lunch or light dinner? This Caprese Salad Wrap is a winner! Delicious and definitely doesn't get any easier.
Lets make use of the last of those Jersey tomatoes shall we?!?! If you're looking for something quick and easy to put together without sacrificing flavor, you will love this Quick & Delicious :: Caprese Salad Wrap!
Fresh mozzarella, sweet roasted peppers, tomatoes, basil, spring mix… then throw a drizzle of balsamic drizzle, and WOW!!! Burst of flavor in your mouth!!!
Caprese Salad Wrap
makes 3 wraps
3 spinach & pesto wraps
 1/2 lb fresh mozzarella, sliced thin
2 tomatoes, sliced thin
a few roasted peppers, thin strips
fresh basil
1/2 cup balsamic vinegar
To get a really nice drizzle of balsamic, the vinegar needs to be reduced down. Add the vinegar to a small pot over low heat. Simmer for about 15-20 minutes until the vinegar has reduced by half.
Sprinkle the mozzarella, tomatoes and roasted peppers with salt, pepper and a little olive oil.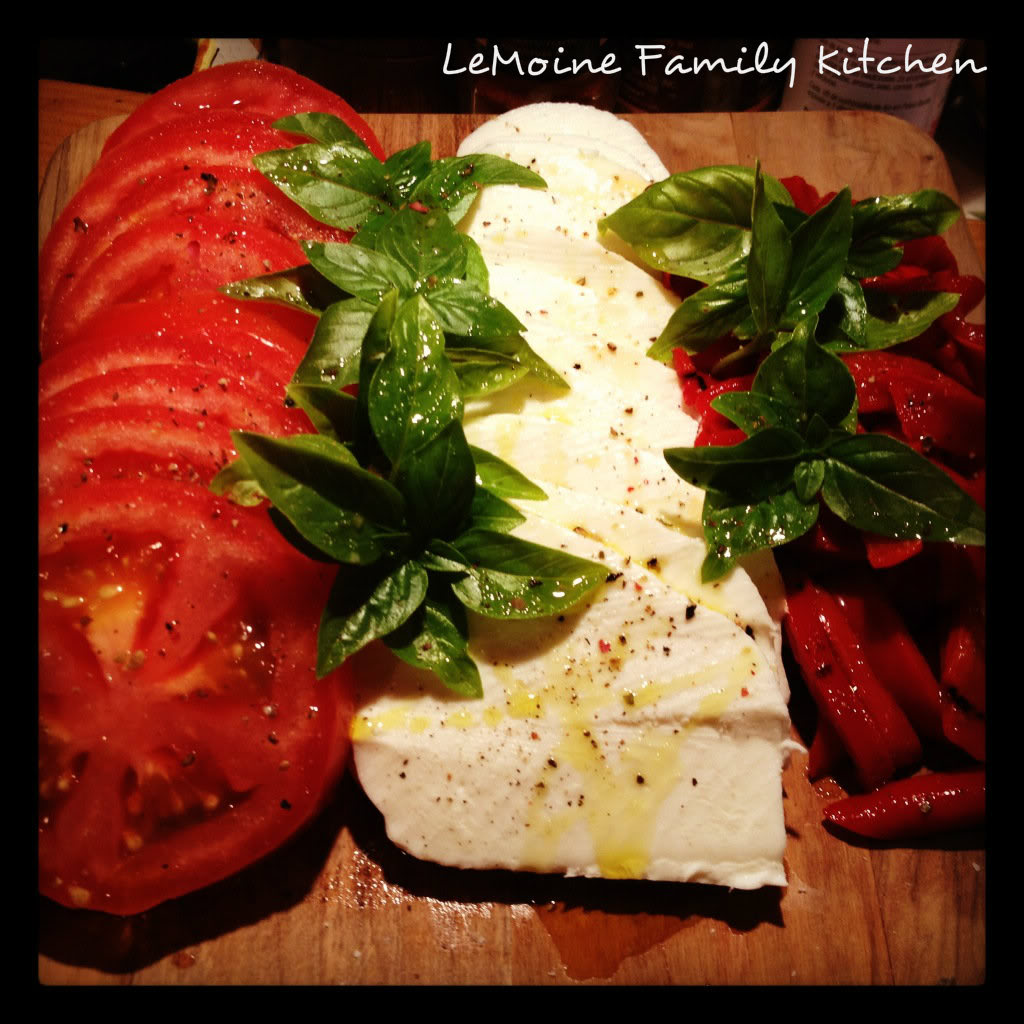 Place a wrap onto a cutting board. Keeping everything to one side of the wrap, layer the spring mix, tomatoes, mozzarella, roasted peppers, basil and a drizzle of the reduced balsamic.
Fold over the closest edge then tuck in the sides. Go ahead and roll it up the rest of the way.
Sliced on a diagonal & served with Terra vegetable chips (I'm in love with these chips)!
YUM!!!
HAPPY EATS!!!
*this is my original recipe*