Soup season is here and today I'm sharing with you this super healthy and hearty Creamy Vegetable Soup. TONS of flavor in this one!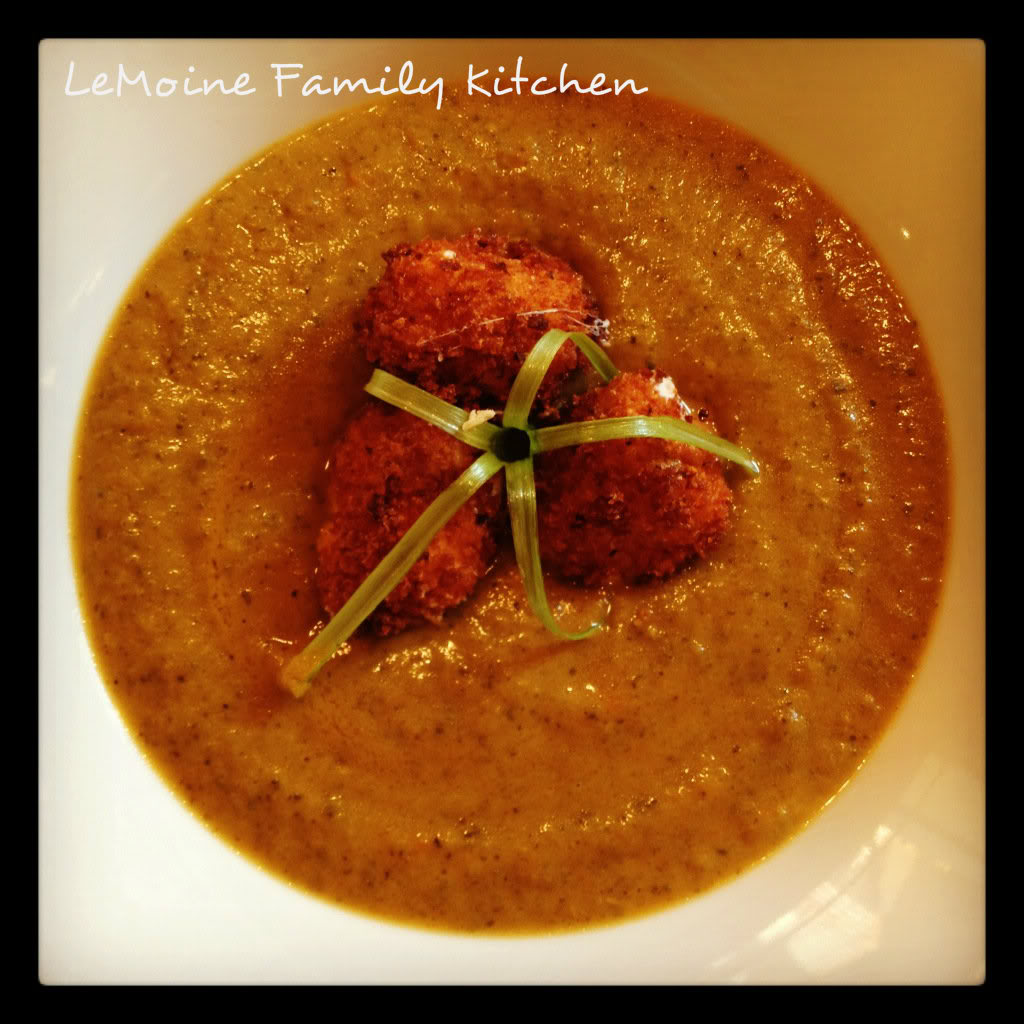 I don't know about you but I welcome September with open arms! Don't get me wrong, I love taking the boys to the beach, BBQs, summer fresh fruit and veggies and many many trips for ice cream BUT I love slightly cooler weather, changing leaves and SOUP!!!
I picked up a whole lot of veggies at the store and day dreaming of cooler days and nights I decided lets go for a super comfy pot of silky creamy soup! This one is full of good for you fresh vegetables, a bit of Herbs de Provence and the kicker, marscapone cheese! Oh and if thats not enough I threw on a few homemade
fried fresh mozzarella bites
!  Its a huge batch so I freeze half the soup in individual sized portions in ziploc bags.  This soup came out so good my husband didn't even miss the meat! That says a lot 🙂
2 or 3 large shallots
1 bunch carrots
1 bunch of celery
1 bunch of swiss chard
4 tomatoes on the vine
2 russet potatoes
4 zucchini
2 squash
6-8 garlic cloves
1 bay leaf
2 Tbsp Herbs de Provence
1 32 oz container vegetable broth
2 cups marscapone cheese
olive oil
salt & pepper
Dice up all the vegetables. The shallots and tomatoes can just be cut in half or quarters and the garlic just smashed.
You'll need a large pot, I LOVE my Le Creuset French Oven for these types of dishes!  Drizzle in a few Tbsp of olive oil into the pot, over medium heat and add the shallots, garlic and bay leaf. Cook for a few minutes, until the shallots are slightly softened and starting to brown.
Next add the potatoes and carrots into the pot and cook for about 8 minutes. Toss in the celery and cook for another 5 minutes.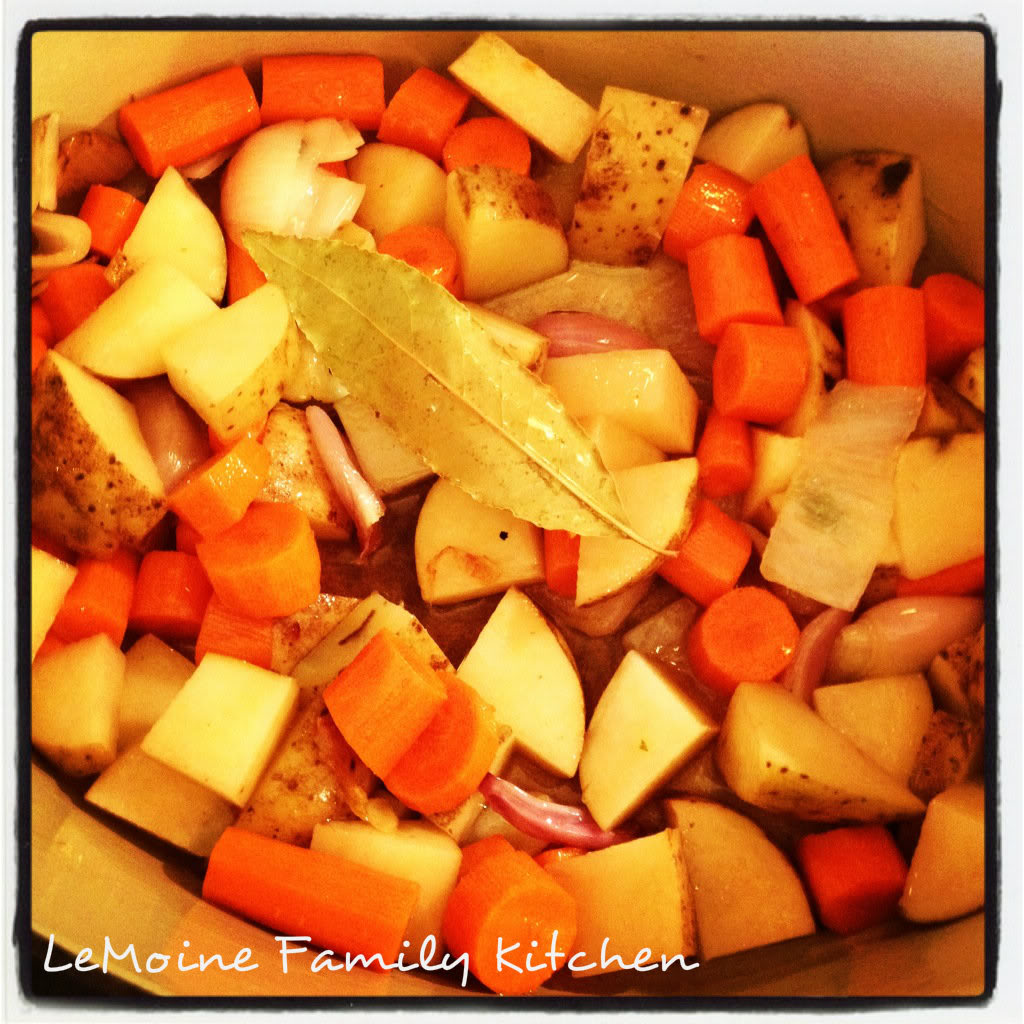 Go ahead and add the rest of the vegetables in along with the Herbs de Provence (one of the treasures I brought back from Nice France!), give it a little toss and let the vegetables cook for 20 minutes until everything is softened.
Add in the vegetable broth and simmer for an hour and a half.
Using an immersion blender, carefully blend the soup to a silky smooth consistency. Stir in the marscapone cheese until its melted in with the soup. Simmer for another 15-20 minutes.
Now enjoy a fabulous bowl of this soup finished off with perfectly crisp and flavorful mozzarella bites!
YUM!!!
DON'T FORGET TO ENTER MY FABULOUS GIVEAWAY GOING ON NOW!!!! 
HAPPY EATS!!!!
*this is my original recipe*