This Honey Teriyaki Chicken with Grilled Veggies is such a simple meal to throw together any night of the week. Great flavors.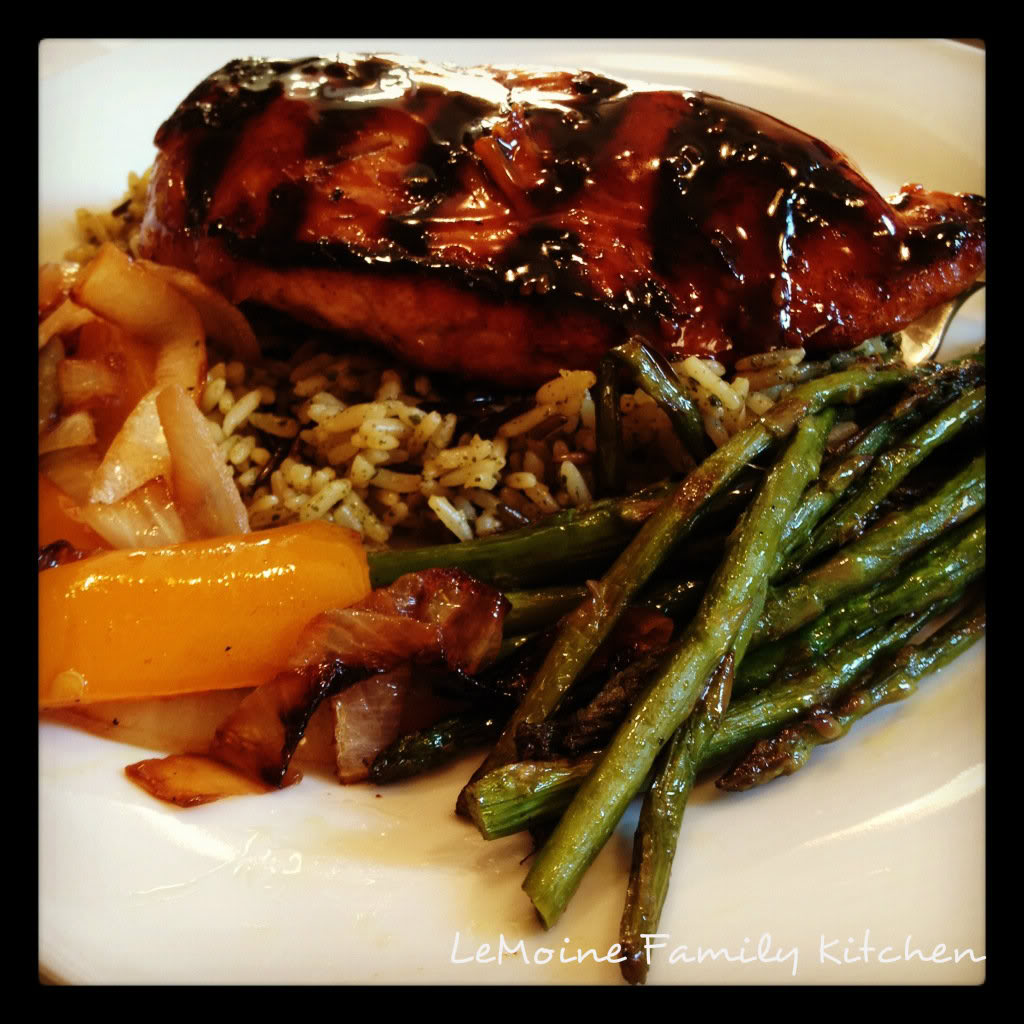 Life is complicated enough sometimes, dinner doesn't have to be. I will be the first to admit that sometimes I try too hard and overcomplicate things. This meal is not one of those times! With the help of a couple of my favorites, Tastefully Simple Honey Teriyaki Sauce & Near East Original Rice, this Honey Teriyaki Chicken with Grilled Veggies came together super quickly and packed awesome, yes I just said awesome, flavor!
3 chicken breasts
1 yellow bell pepper, sliced
1 onion, sliced
1 bunch asparagus, ends trimmed
Honey Teriyaki Sauce
1 box Near East Original Rice cooked per directions
olive oil
salt and pepper
Brush the chicken breasts with the Honey Teriyaki Sauce and let them sit in the fridge for 30 mins.
Toss the asparagus, peppers and onions in a bowl with a drizzle of olive oil, salt and pepper.
On a grill pan, over medium high heat, grill the vegetables until just tender.
Grill the chicken breasts for 4-6 minutes per side depending on the thickness. Once the chicken is cooked through (chicken should be cooked to an internal temp of 165 degrees) brush again with the sauce.
Super simple meal! Grilled Honey Teriyaki Chicken served over rice with a side of perfectly grilled peppers, onions and asparagus!
HAPPY EATS!!!