Quick and easy weeknight dinner. This Fresh Mozzarella, Arugula and Prosciutto Pizza is packed with amazing flavors and great color too!
A few years back, 9 months preggo with Jack to be exact (I ended up in labor 3 days later!), we went to a simple but delicious Italian restaurant for dinner after a communion. While I stuffed my face with everything that was put in front of me, there is one thing that I always think of… Pizza baked with fresh mozzarella then topped with peppery arugula and salty prosciutto…. perfection!!! It was absolutely INCREDIBLE and I never would have thought to top a pizza with something like arugula!!!
This is quick to put together but with the use of some fantastic ingredients, it is quite the sophisticated pizza. So get that wine chilled and lets make pizza!
1 Pillsbury thin crust pizza (yes I totally cheated on the crust!)
4 slices Prosciutto di Parma (only the best thing ever!)
about 1/2 lb fresh mozzarella, sliced
1/4 cup sliced roasted red peppers
several big handfuls of arugula
salt & pepper
Oven at 500 degrees.
If you have a pizza stone and peel you will assemble the pizza on the peel, dusted well with flour then onto the stone to cook. If not, you can use a baking sheet lightly dusted with flour.
Roll out the pizza crust, I stretch it out a bit further. Drizzle olive oil over the crust, season with salt and pepper.  Place sliced mozzarella on top.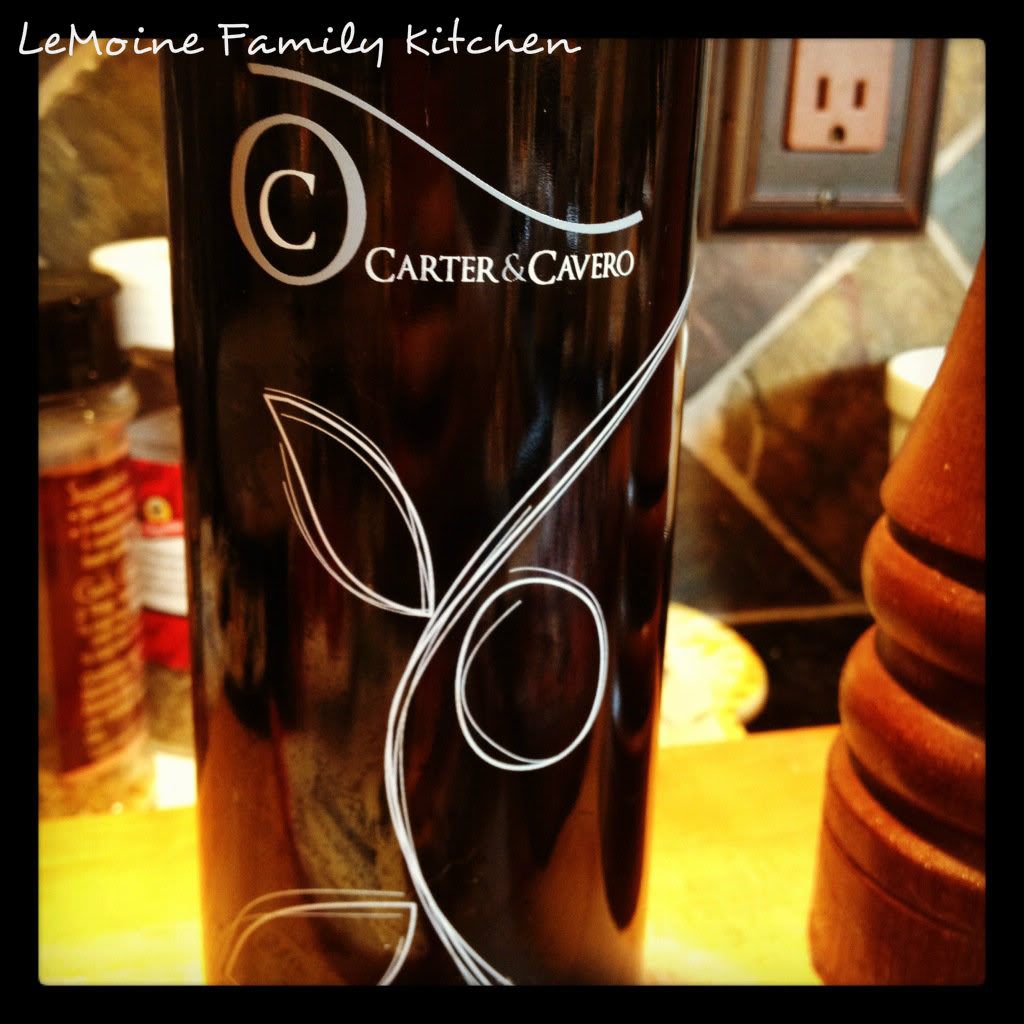 Bake for approx 8 minutes or until golden brown.
Allow it to cool for about 10 minutes. Top with arugula, torn pieces of prosciutto and the roasted peppers. Again, drizzle with more olive oil and a little extra pepper.
*Side note… Carter & Cavero is a fantastic specialty olive oil and vinegar store. They have several locations (Red Bank, Long Branch & Princeton- there may be more) and the best part is you can try everything!!! I'm in love with the fig balsamic, strawberry balsamic and Tuscan olive oil! Definitely check out their site!
HAPPY EATS!!!!*this is my original recipe*