This Spinach & Artichoke Pizza is so easy to make and full of flavor! Such a perfect weeknight meal that the whole family will love!
When you hear spinach & artichoke I'm pretty sure you think of the hot and bubbly dip you find at restaurants. I happen to be a fan so I was thinking where else could I incorporate some of those flavors… PIZZA of course!!! That is the fabulous thing about pizza isn't it, the endless possibilities.  Creamy ricotta, marinated artichoke hearts, sautéed spinach and finished off with mozzarella…. cooked on a pizza stone until bubbly and crisp…. oh and as a little trick to put it over the top, some wonderful garlic infused olive oil… YUM!!!!
1 Package Pillsbury Thin Crust Pizza Dough*
5 oz baby spinach
3 Tbsp garlic infused olive oil (see below)
15 oz ricotta
6.5 oz jar marinated artichoke hearts (liquid reserved), chopped
1/4cup grated cheese
1 cups shredded mozzarella
Oven at 500 degrees.
I posted about this garlic oil last week for our Caprese Pasta and heres another opportunity for us to use it! Add 1 cup olive oil and 15 smashed garlic cloves into a small saucepan. On the smallest burner and on the lowest heat allow to simmer for 25-30 minutes. The oil will look slightly cloudy in the end.  Allow to cool slightly before handling.
For this recipe you'll need 3 Tbsp of the garlic oil (be sure to get some of the actual garlic too). In a sauté pan add the oil and cook the baby spinach until just wilted. Season with salt and pepper. Remove from the heat and add to a bowl.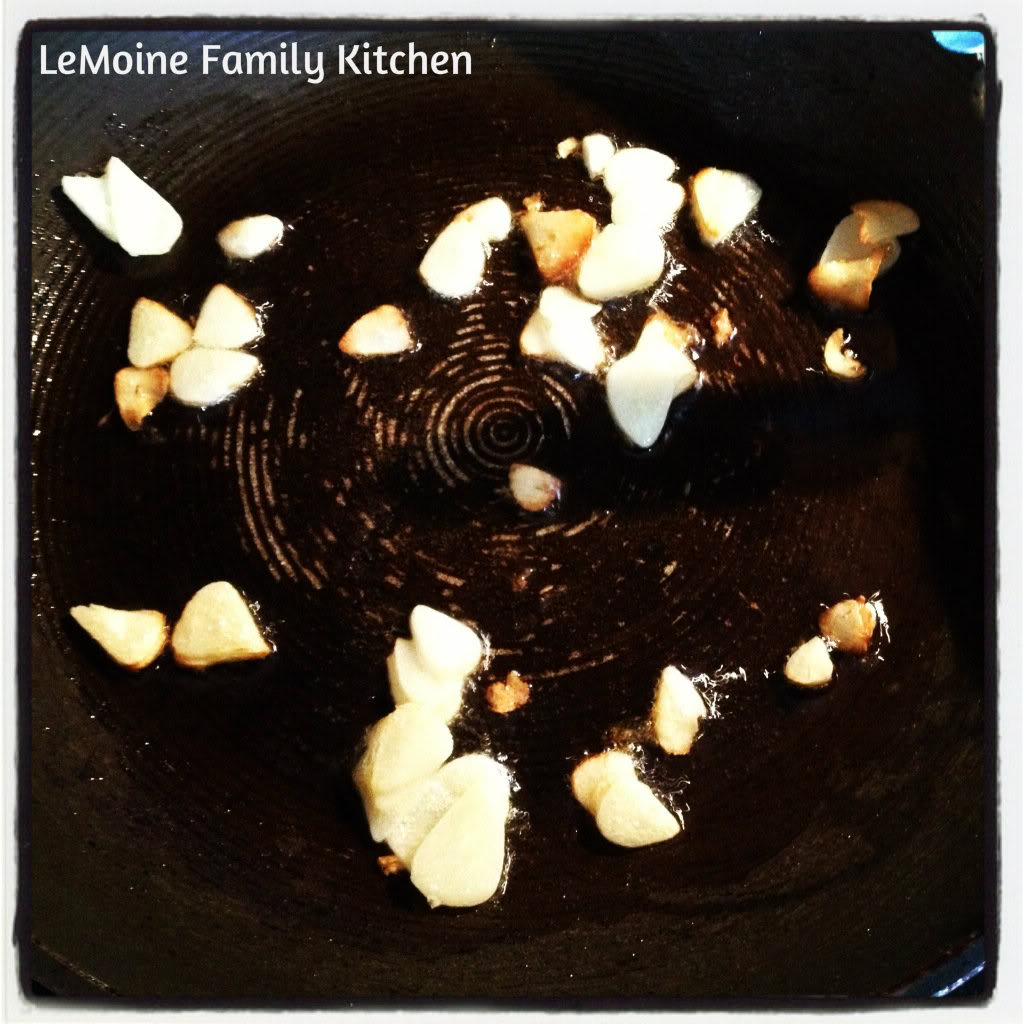 In the same bowl add the ricotta, grated cheese and chopped artichoke hearts. Season with salt and pepper. Mix until well combined.
I have no problem admitting that I use shortcuts here and there, and pizza dough is always one of them! While I used the Pillsbury here you can certainly buy a piece of dough from your favorite pizza shop.
Go ahead and roll out the pizza dough onto a well floured pizza peel or straight onto a floured baking sheet. Add a layer of the mixture and top with  the shredded mozzarella.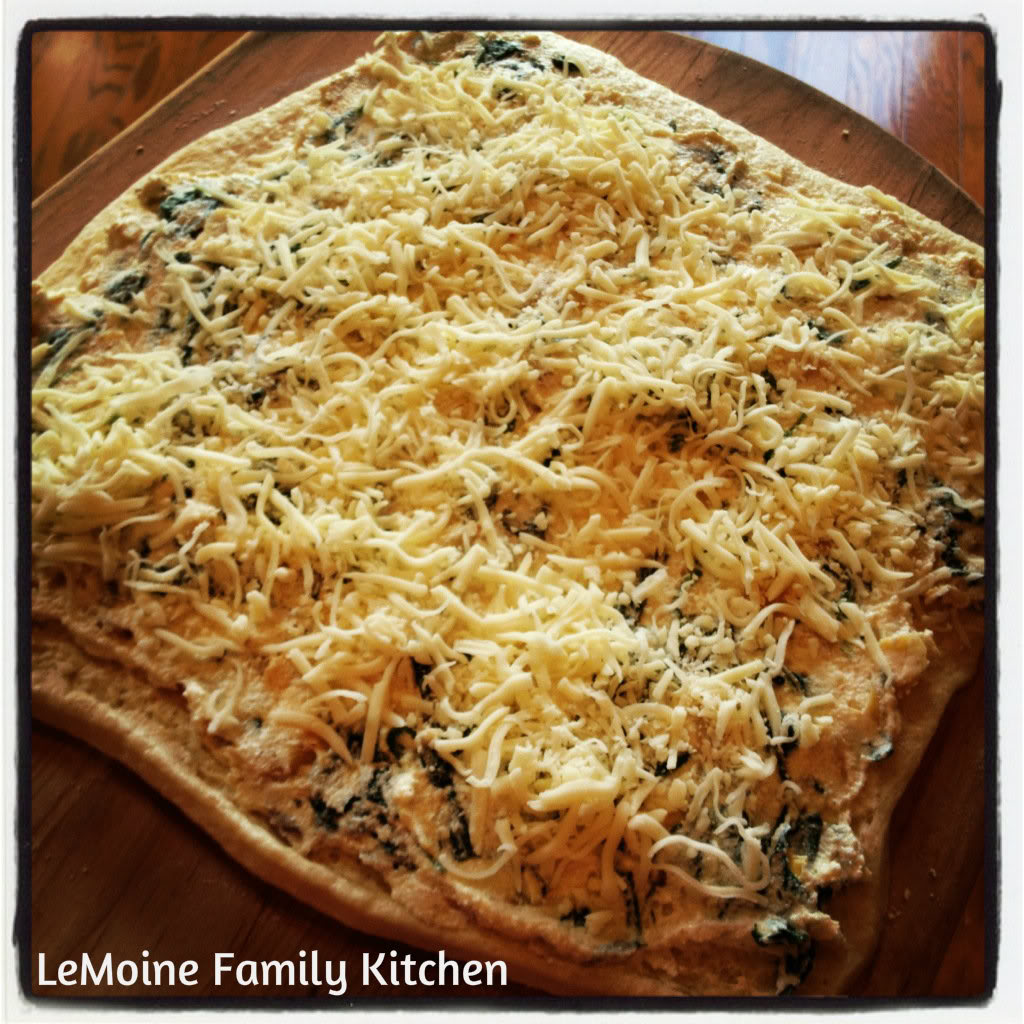 Work pizza onto a preheated pizza stone, if not using a baking sheet. Bake for 8-10 minutes until the crust is golden and the cheese is bubbly beautiful! Serve along side a simple arugula salad dressed with lemon juice, olive oil, salt & pepper….  and there you have a simple and pizza-wonderful
Meatless Monday!
*Disclaimer… the Pillsbury crust is a bit smaller then a typical  piece of dough you'd get from the pizza shop… if you use a larger piece of dough you may want to add a little more of each ingredient or spread a thinner layer.
HAPPY EATS!!!!
*this is my original recipe*