You can make this amazing restaurant style Mushroom Risotto right at home! The flavors are incredible. A great meatless meal!
Are you a fan of Gordon Ramseys' "
Hell's Kitchen
"? If you've ever watched you know the three dishes that seem to give everyone trouble are the seared scallops, wellington and the
risotto
! Risotto is one of those dishes that take a bit of practice to get the hang of and requires a little more looking after then most dishes but the results are fantastic. This Mushroom Risotto is a go to in my house!
Once you've got the method down, you can go wild with risotto! Creamy corn risotto, Dessert Strawberry & Cream Risotto, Pea Risotto with Sautéed Shrimp… and so much more!!! I decided to make a mushroom risotto using baby bellas & cremini… and it came out delicious!
Mushroom Risotto
serves 6


1 lb mushrooms, sliced (I used 8 oz baby bellas & 8 oz cremini)
6 Tbsp unsalted butter, divided
5 1/2 cups vegetable broth
1 1/2 cups water
1/4 cup chopped parsley
1 cup white wine (the drinking kind not the cooking "wine")
1 medium onion, small dice
2 Tbsp olive oil
3 cloves garlic, chopped
2 cups arborio rice
One of the tricks to the incredible flavor in this risotto is the broth so lets start there. In a saucepan over medium heat add 3 Tbsp butter and all the mushrooms. Season with salt and pepper. Once a good amount of the moisture is cooked out of the mushrooms and they are lightly browned add in the vegetable broth, water and chopped parsley. Simmer for 20 minutes and voila, beautiful
mushroom broth.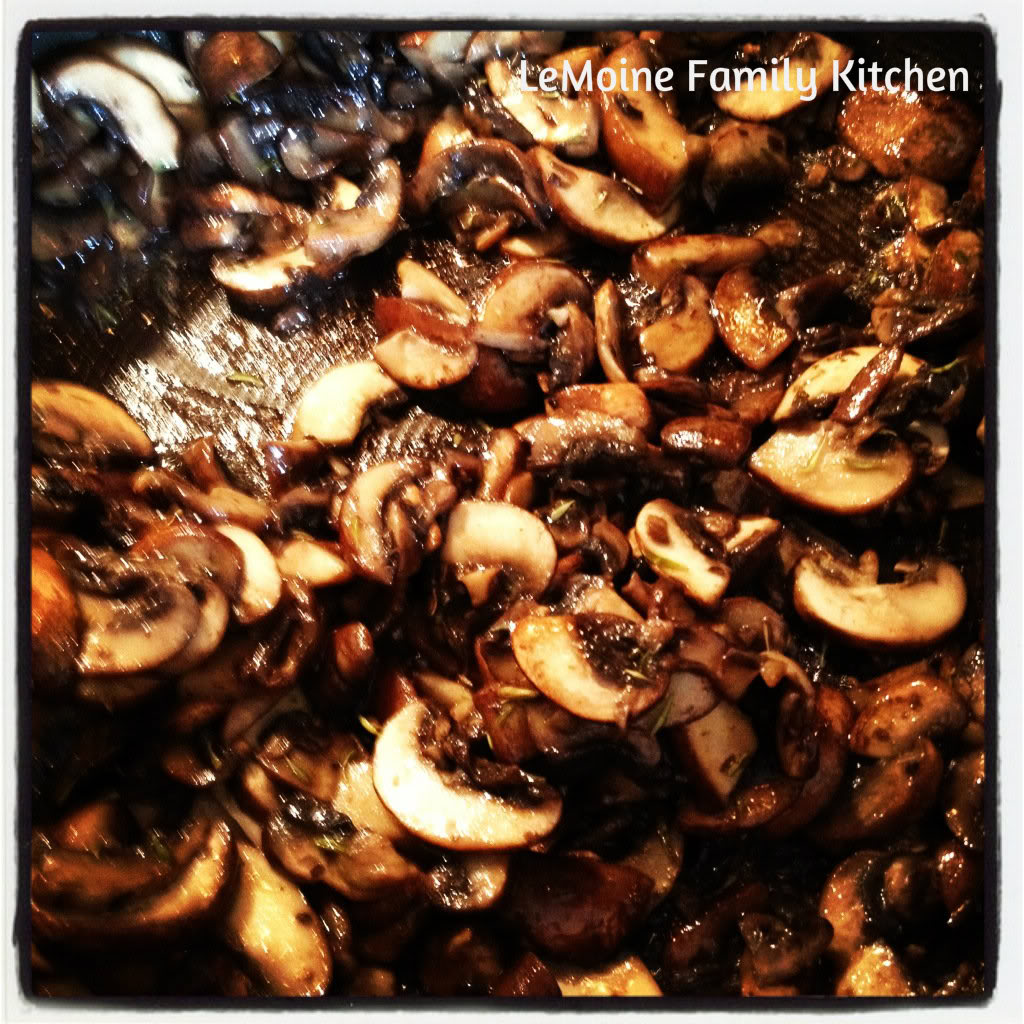 Once the broth has been cooking for 15 minutes you can go ahead and start the risotto. In a large sauté pan (the rice will plump up quite a bit!) over medium low heat add 3 Tbsp butter and the oil. Add the onion and garlic and cook until softened. Season with salt and pepper. Next add in the arborio rice and toss to coat well with the mixture. Continue to stir until the rice is toasted and opaque (clear with just a speck of white in the center of the grain).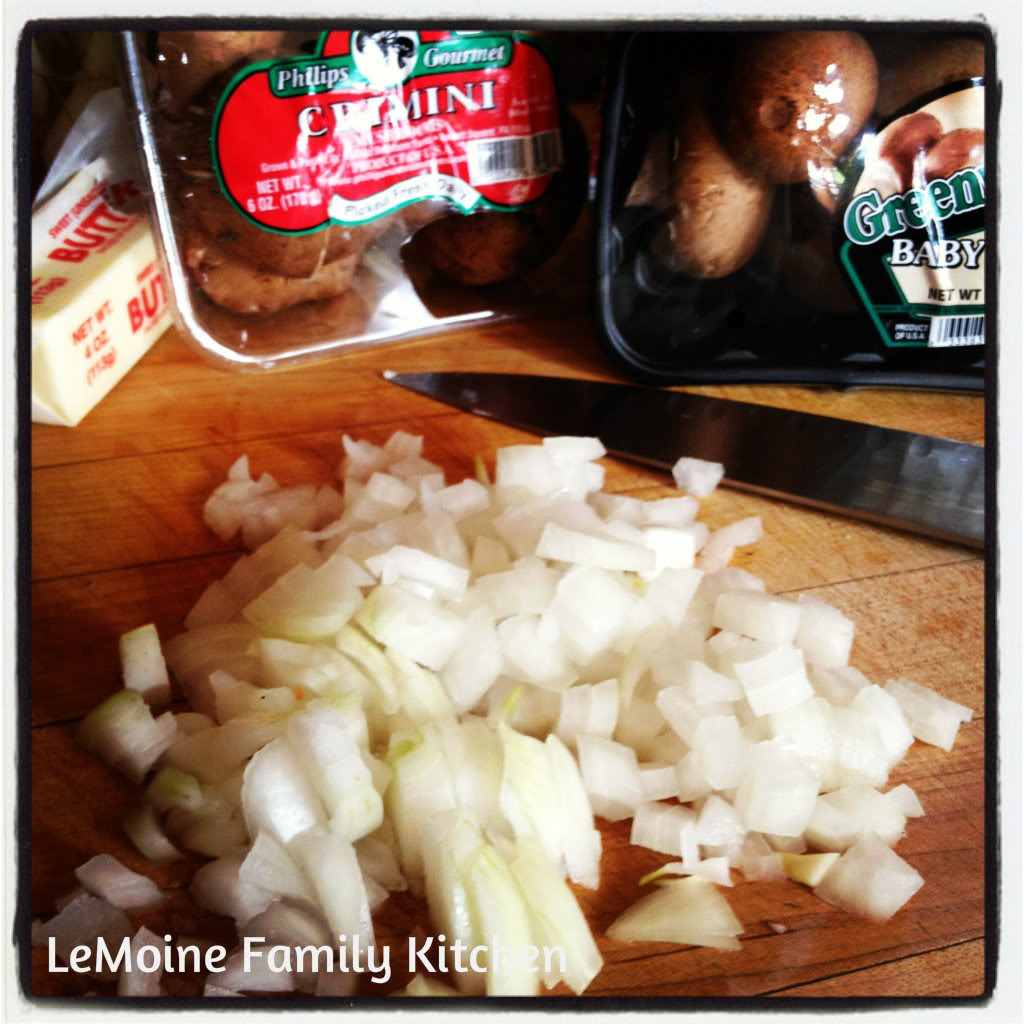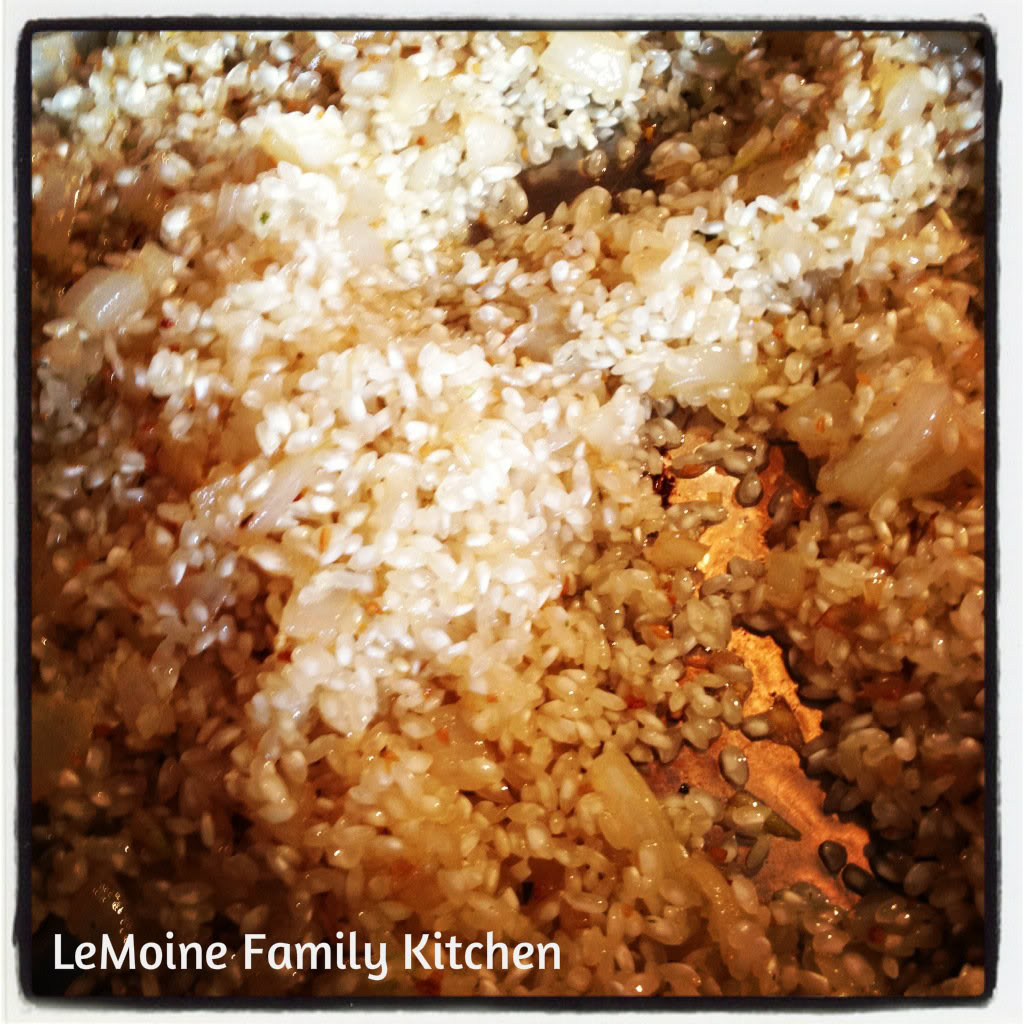 At this point the fabulous broth will be ready, keep it over low heat. Using a slotted spoon add the mushrooms from the broth into the risotto and mix to combine.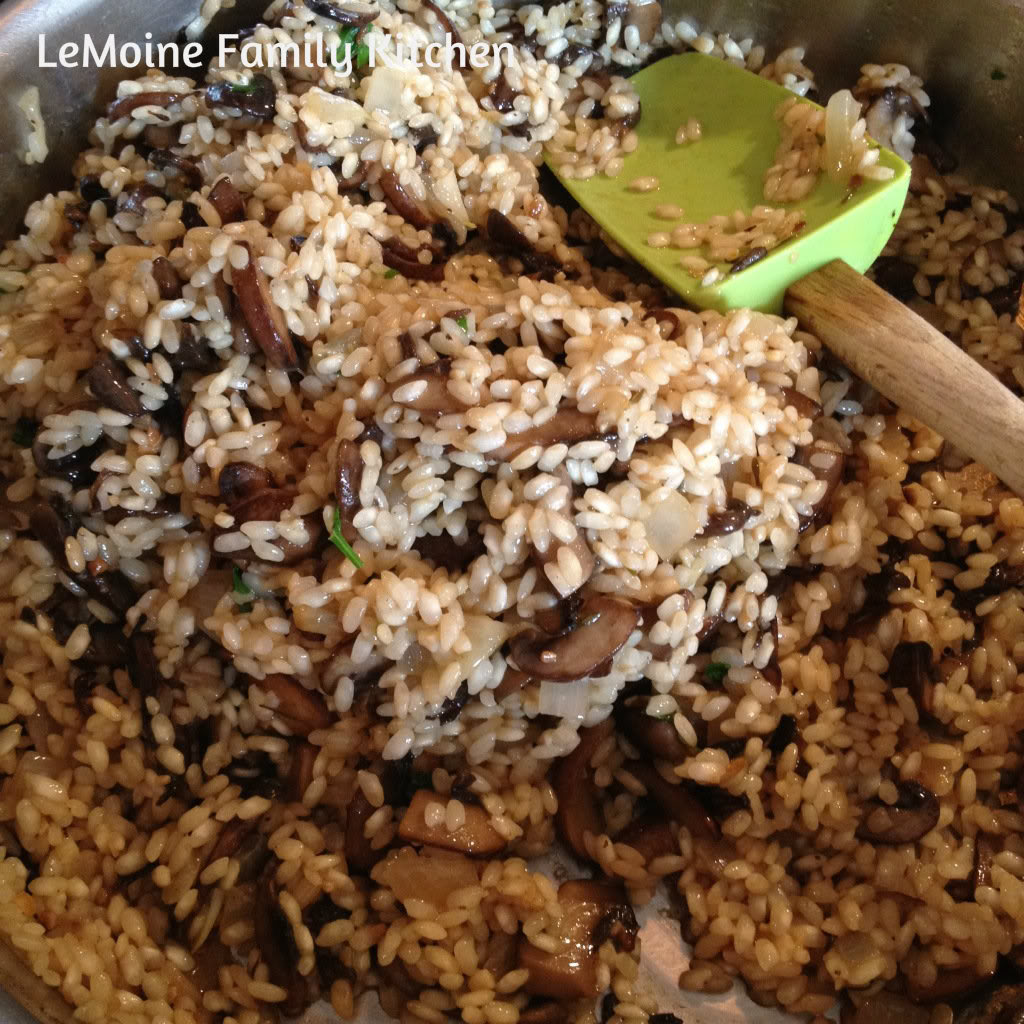 Add in the wine and continue stirring until the wine is all absorbed. Next, add a couple ladles of broth to the rice and continue stirring until absorbed. You will continue doing this process until the rice is completely cooked through and the risotto is creamy. Taste and adjust seasoning if necessary with salt and pepper.
You don't want to overcook this otherwise you'll end up with a very sticky clumpy risotto. In the end you want to see each grain on its own. You can certainly add a little more broth if you want a looser consistency then I have pictured at the top. Finish it off with a sprinkle of chopped parsley
and grated cheese if you'd like. I have mine served over sautéed broccoli rabe.
HAPPY EATS!!!!
*this is my original recipe*