Stuffed Bell Peppers with a Twist. With a couple swaps, these are healthier then most stuffed pepper recipes out there. Definitely no lack in incredible flavor though!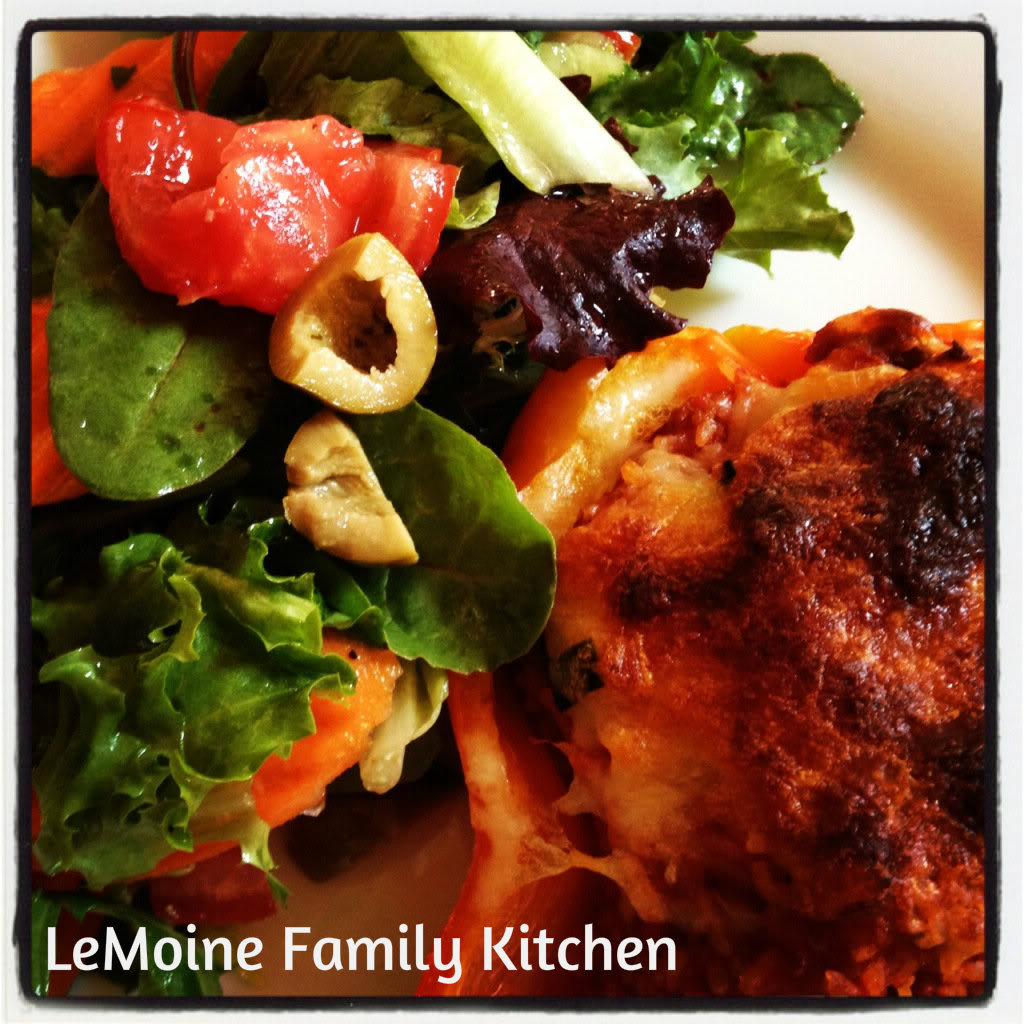 I'm always trying to figure out ways to make some of my favorites a little healthier, so I switched up a few things and came up with a healthier stuffed pepper. I used lean ground turkey instead of beef and brown rice in place of white rice and trust me you won't miss the originals at all!  I've also thrown in sicilian olives which add a great slight salty kick to the sweet bell peppers. Its a very simple recipe and you can add just about whatever vegetable you'd like to it. You can definitely use the same filling over top hollowed out zucchini halves too, and it will be equally delicious!
Stuffed Peppers
2 large shallots, small dice
4 garlic cloves, sliced
2 small zucchini, small diced
6 sicilian olives
1 can of crushed tomatoes (or 3 cups of sauce if you have)
1 1/2 cups cooked brown rice
1 lb lean ground turkey
1/4 cup grated parmigiano cheese
1 cup shredded mozzarella
4 bell peppers (I prefer red)
Olive oil
In a large saute pan add a few Tbsp olive oil over medium heat. Once the oil is hot, not smoking, add the shallots, garlic, zucchini and olives. Season with salt and pepper. Allow the vegetables to cook until softened, about 5-6 minutes.
In the meantime prep your bell peppers. Cut them vertically leaving the top and bottom of the pepper on. Remove the ribs and seeds. Place the pepper halves into a baking dish with enough water in just to cover the bottom, this prevents the bottoms of the peppers from burning and adds moisture during cooking.
Ok, back to that filling. Once the vegetables are softened add in the turkey. Using the back of a wooden spoon break up the meat and mix into the vegetables. Once the turkey is broken up and partially cooked, add in the can of crushed tomatoes. Season again with salt and pepper. Allow the mixture to simmer for about 10 minutes. Turn off the heat. Add in the cooked rice and grated cheese, mix until combined.
Spoon the filling into the bell peppers. Top easy with mozzarella cheese. Bake in a 375 degree oven for 24-30 minutes. The peppers should be softened and the mozzarella browned.
I served the wonderfully flavorful peppers with a super simple salad of mixed greens, tomato, a few sicilian olives, carrot, red wine vinegar and olive oil.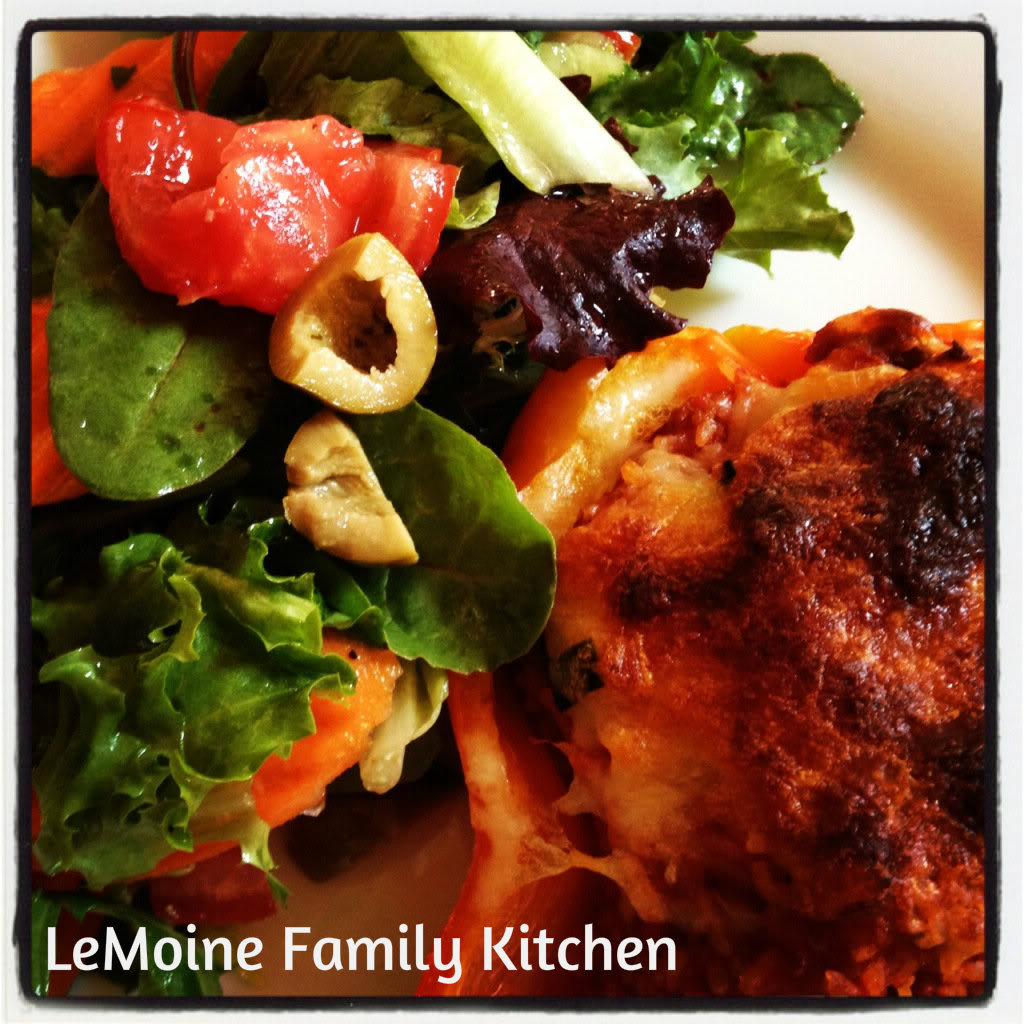 HAPPY EATS!!!
*this is my original recipe*