Oh my!!!! These Chocolate Chunk, Peanut Butter & Jelly Sandwich Cookies are out of this world!! Taking the classic PB&J sandwich and turning into a fantastic dessert! Absolutely delicious! 
Yes, it is perfectly acceptable that you are drooling after just reading the title!!! These cookies are incredible! I mean really, how can you go wrong with chocolate, peanut butter and jelly??? Oh and don't worry they are healthy because there are oats and fruit in there… right??? Hey, it works for me!!! And if you are like my 3 year old, you will want to dunk these in some milk… its only natural!
Late last night Jack was asking for a PB & J sandwich, no he didn't get it, instead he went to bed. He did get me thinking though… why not do a cookie! So heres what we came up with, and trust me they are incredible!!!
Chocolate Chunk, Peanut Butter & Jelly Sandwich Cookies


1 stick unsalted butter, room temperature
1/2 cup granulated sugar
1/2 cup packed light brown sugar
2 eggs
1/2 cup creamy peanut butter
3/4 – 1 cup chopped milk chocolate or chips
1 1/4 cups flour
1/2 cup quick cooking oats
3/4 tsp baking soda
1/2 tsp baking powder
1/4 tsp salt
Strawberry Jam
Oven preheated to 375 degrees.
I didn't have chocolate chips on hand but I did find a chocolate easter bunny that hadn't been touched (no real easter bunnies were harmed in the baking of these cookies)! So i chopped him up into small pieces and set it aside, hey chocolate is chocolate right! In a large glass bowl, cream the butter using a hand mixer, until light and fluffy.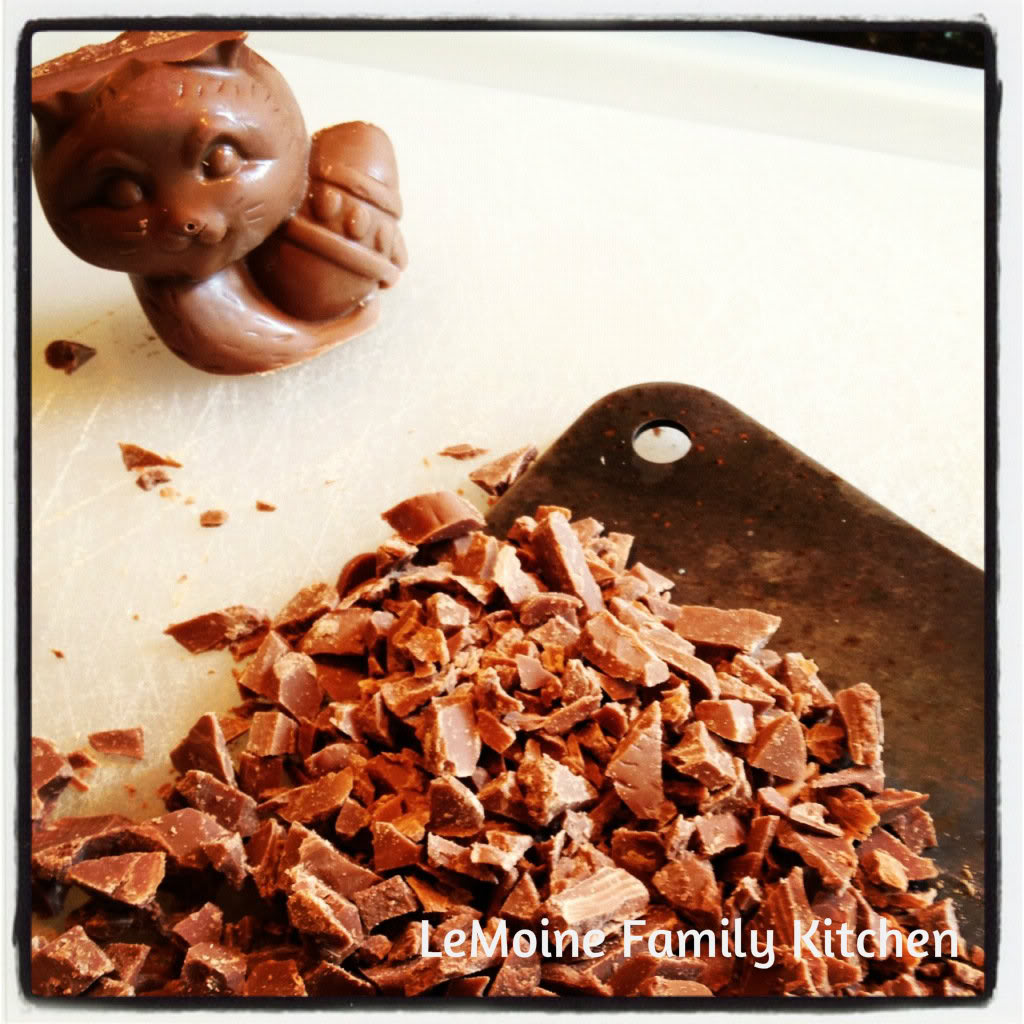 Add the granulated sugar and brown sugar to the bowl and mix with hand mixer until combined. Then add in the eggs and peanut butter, again mix to combine.
In a small bowl mix the flour, baking powder, baking soda, oats and salt. Add the dry mix to the bowl of yummy peanut butter goodness and mix until just combined. Then using a wooden spoon fold in the chocolate (i only used a 1/2 cup because I am strange and don't like a lot of chocolate).  Place the cookie dough into the refrigerator for about 10 minutes, you want the butter to be cold. If the butter is too warm the cookies will spread very thin while cooking. Using a mini ice cream scoop, scoop the dough (by the heaping Tbsp) onto a parchment paper lined cookie sheet.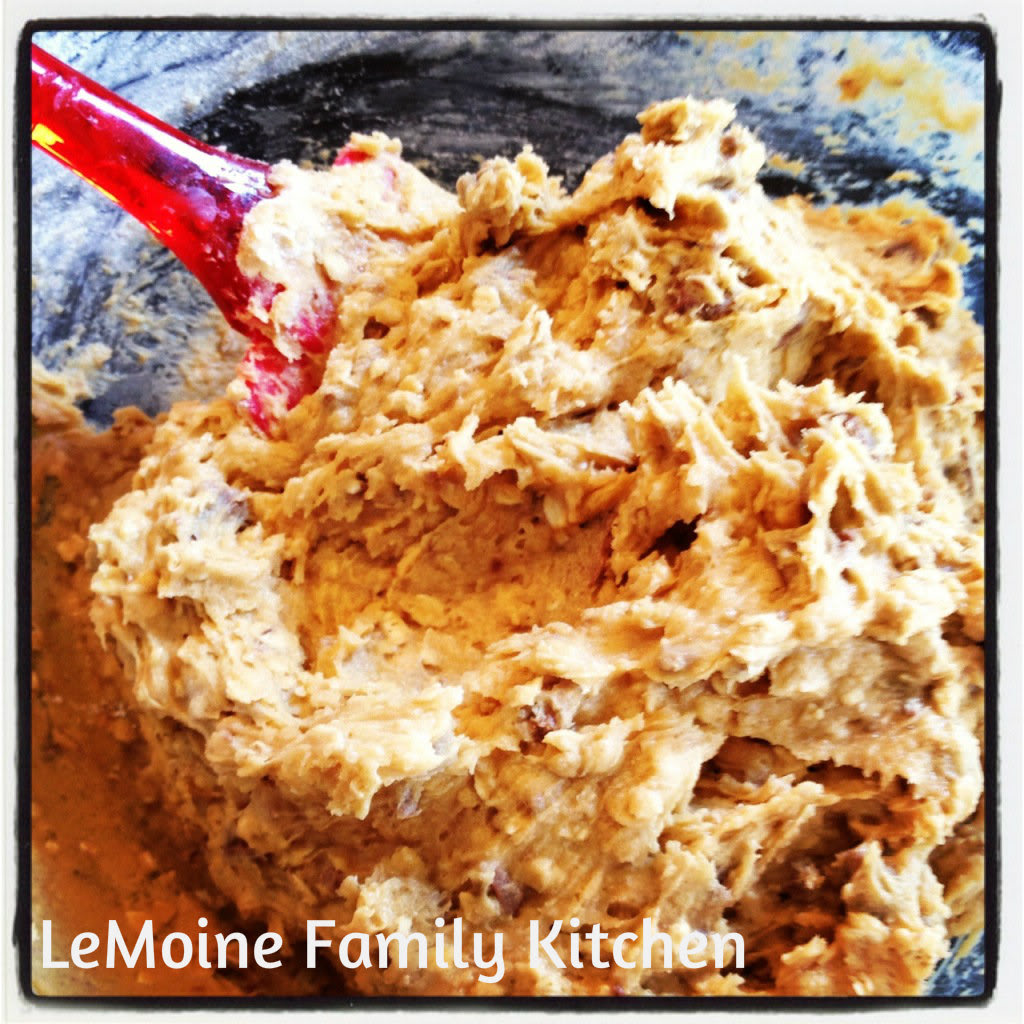 Scoop the cookies a couple of inches apart. Do not press them down. Allow the cookies to bake for 6 minutes on the lower part of the oven then another 3 minutes in the middle of the oven. They will be lightly golden on the edges and soft in the center.  Cool them on a cooling rack.
Now to finish off this delicious cookie… spread some of your favorite jam in between two cooled cookies! Grab a giant glass of cold milk and ENJOY!!!
HAPPY EATS!!!
*this is my original recipe*